In this article, you'll learn everything you need to know about customer interactions, how to manage them, and how to perfect them.
You'll also find information like:
What makes a good customer interaction
How to find out which are your customers' interaction points
How to learn from large companies' customer interactions
How to create and manage your customer interaction strategy
By the end of the article, you'll know everything you need to interact with customers and teach your teams how to master every customer interaction they have.
Let's get started.
What Is Customer Interaction?
Customer interaction refers to any contact your customer has with your company.
Since customers interact with your company at multiple steps, companies usually hire representatives to interact with customers on their behalf. Customers, however, will not see a difference between a customer representative, and the brand itself, so all representatives must be hired and trained according to the highest standards.
However, customer interactions aren't just limited to clients talking to service reps, they involve anyone speaking for the brand, from social media managers to press releases and TV communication.
If the recipient of the communication is the customer, then that's customer interaction.
Why Is Interacting With Customers Important?
Here are a few reasons why customer interaction is so important:
1. It directly impacts customer satisfaction
A satisfied customer is often a returning customer. That's why customer satisfaction is so vital for every company.
Maintaining perfect customer interactions often leads to positive brand perception. By having perfect customer interactions, your clients will often develop loyalty to your brand because they know your brand will support you if things don't go well.
What's more, public customer interactions can impact potential customers, so positive experiences tend to last a long time in other people's heads.
2. It can help you recover lost customers
No one likes dealing with difficult customers. An irate customer can really test your customer reps' patience and it's unlikely your company will ever hear from them again.
With good customer interaction training, your reps will be equipped to deal with angry customers, de-escalate situations, and satisfy their needs. What's more, good customer interactions can teach you where a problem is and how to fix it through customer feedback alone.
3. It motivates your employees
Dealing with angry people is hard enough, but doing that at work can even be detrimental to your employees' mental health.
Good customer interactions lead to happy customers, and happy customers lead to less angry clients. And with good customer interaction techniques, your reps will feel far more confident when dealing with those irate customers.
What Are Common Customer Interaction Points?
Here are the most common customer interaction points:
Social Media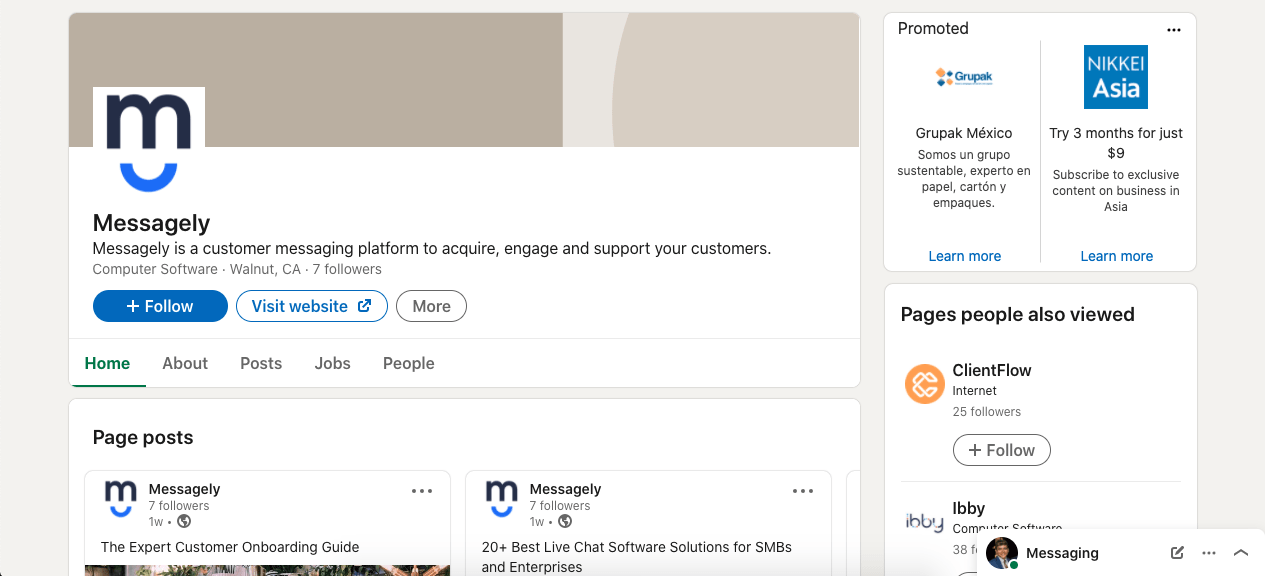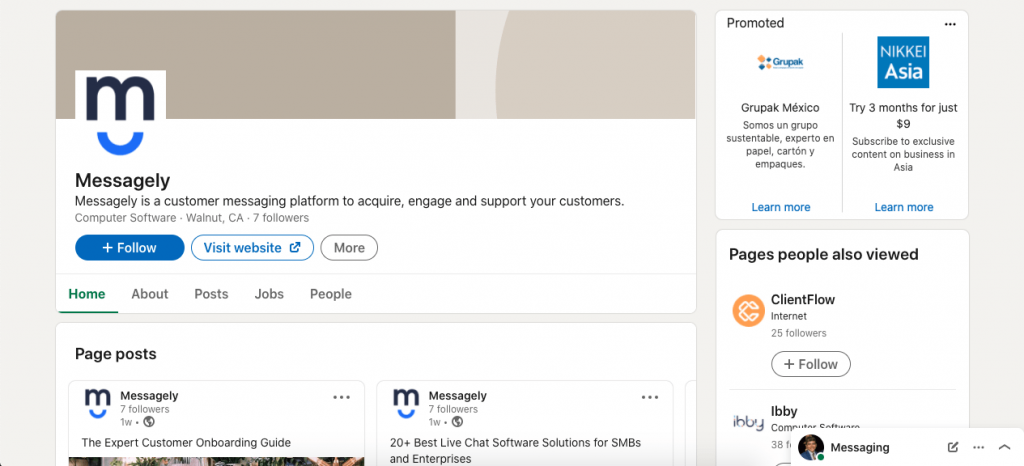 Social media can be involved in nearly every interaction step your client has with your company. From discovery to customer education to conversion and customer support, social media is an important interaction point for all your customers. Using social media engagement tools like NapoleonCat can help you master this channel.
Word of mouth
Although paid advertising is the easiest way to get people to notice you, word of mouth is the best way to convert users into customers.
Public events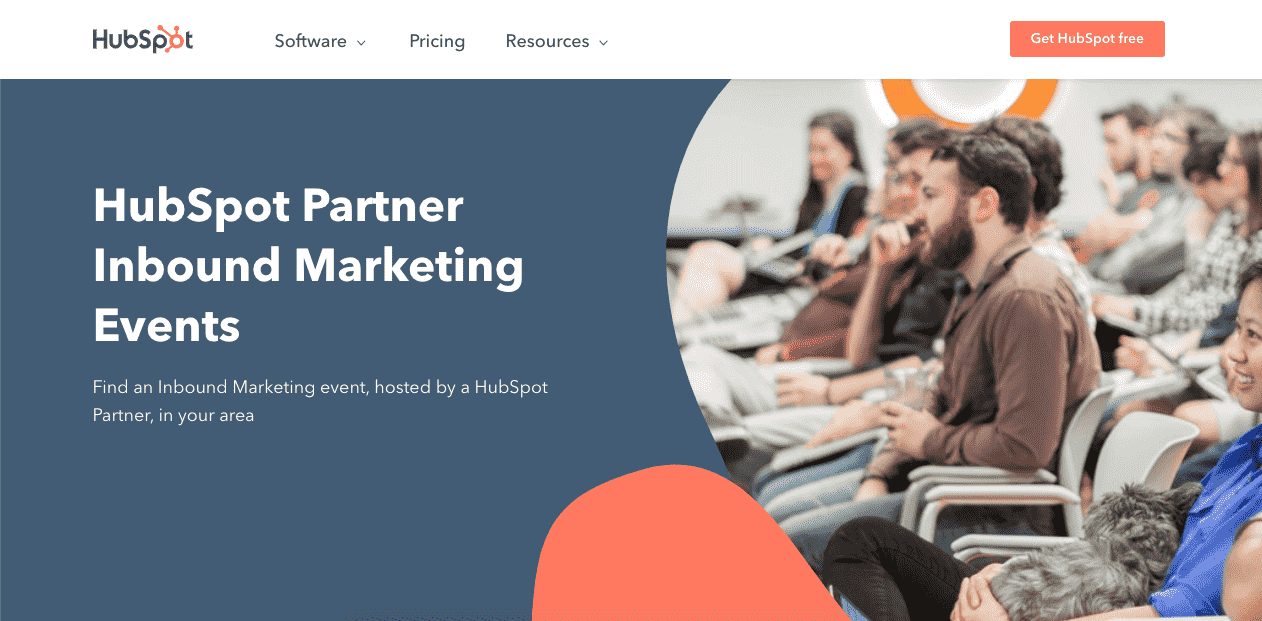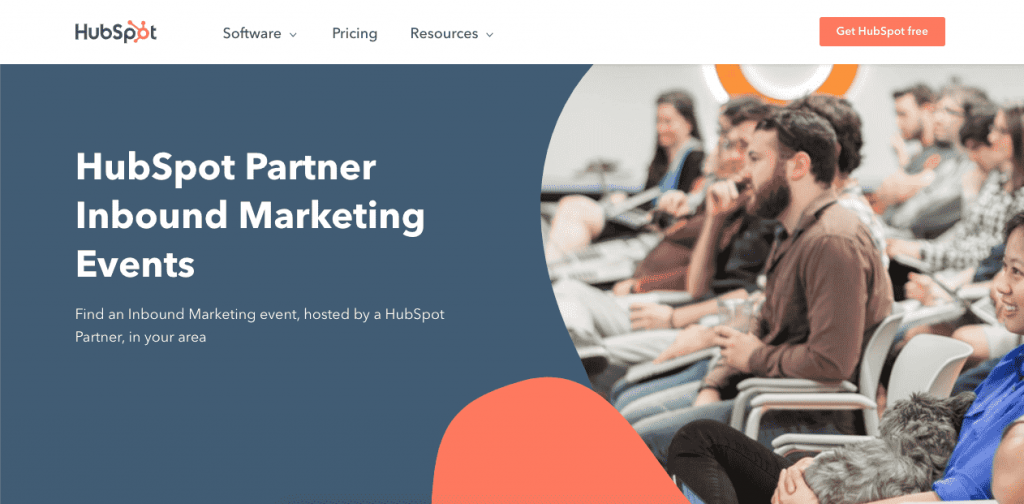 Conferences, expos, and even events outside a supermarket can have a long-lasting effect on your audience.
Paid online ads
Paid online ads are a great initial customer interaction point. Through them, your audience can discover your brand and even reach their "aha!" moment.
With effective paid online ads, you can ensure you start your customer interaction off on the right foot.
Customer service reps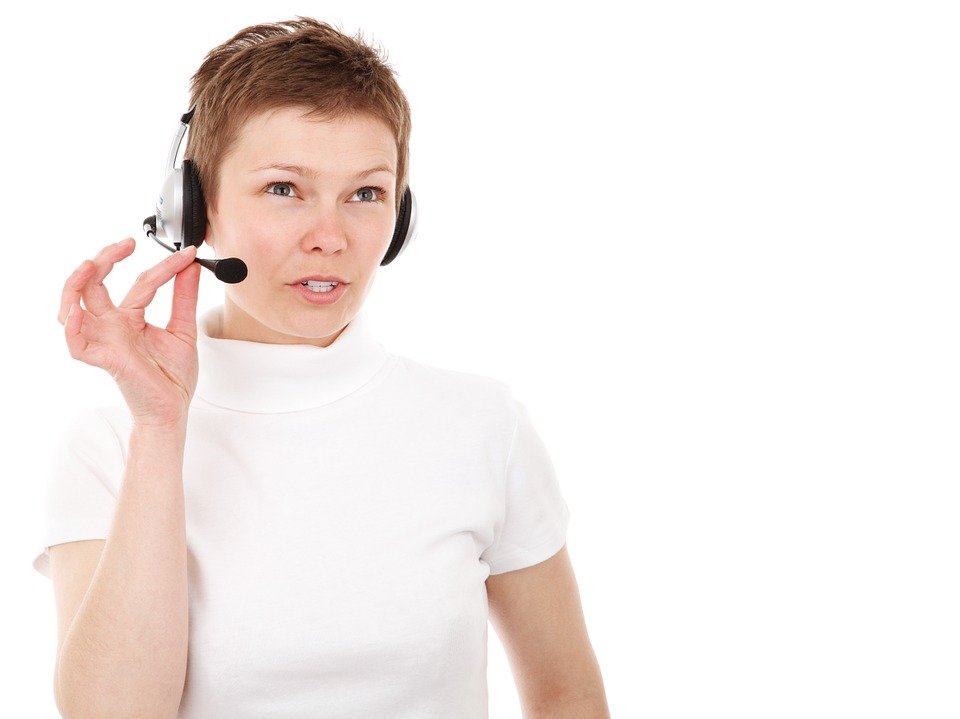 As we've mentioned before, when your customers contact your reps, they'll often see them as the brand itself. That's why customer service reps have such an important role to fill when interacting with customers.
Websites
Your website is an increasingly important part of your customer interactions and can be pivotal to getting a customer to convert or become a loyal promoter.
User reviews


Nowadays, most people will look for reviews about a product or service before making a large purchase. If you have excellent customer reviews, showcasing them can be a great way of convincing customers to convert.
Feedback Surveys
Feedback surveys are an important part of customer interactions, not for the user that fills them out, but for the users who follow, With them, you can learn more about where to improve and discover what's currently working for you.
Creating a Customer Interaction Map: Here's How It's Done (+ 3 examples)
Here's how to create a customer interaction map, step by step:
Step 1: Create a perfect user persona
Start by nailing down who your user is. Find out their demographics, pain points, background, and everything else that may determine whether or not they'll make a purchase.
You'll often have multiple user personas, so follow the next steps for each one.
This is an example of a customer persona by Brafton: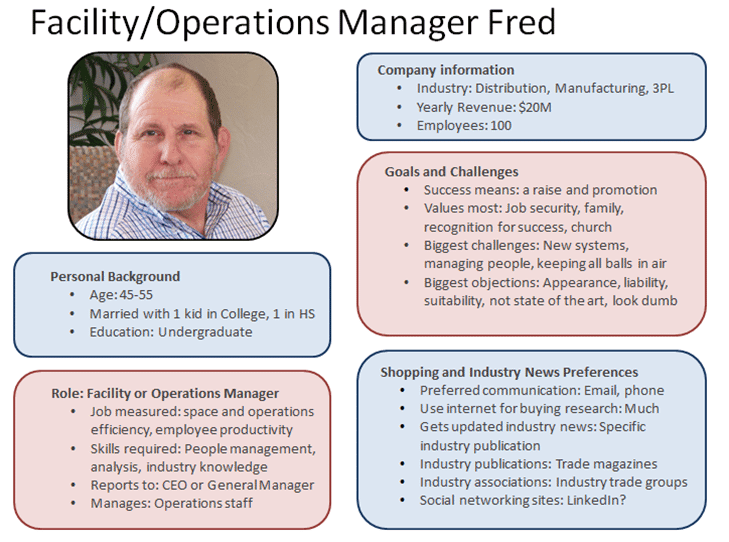 Shared by Buffer
Step 2: Find out how your solution affects your user persona
Once you know who your users are, you need to know why they make a purchase. Dig deep into how your solution solves their pain points and their reasons for choosing yours above the others.
This is a great example of how to define your customer value, by Bain & Company: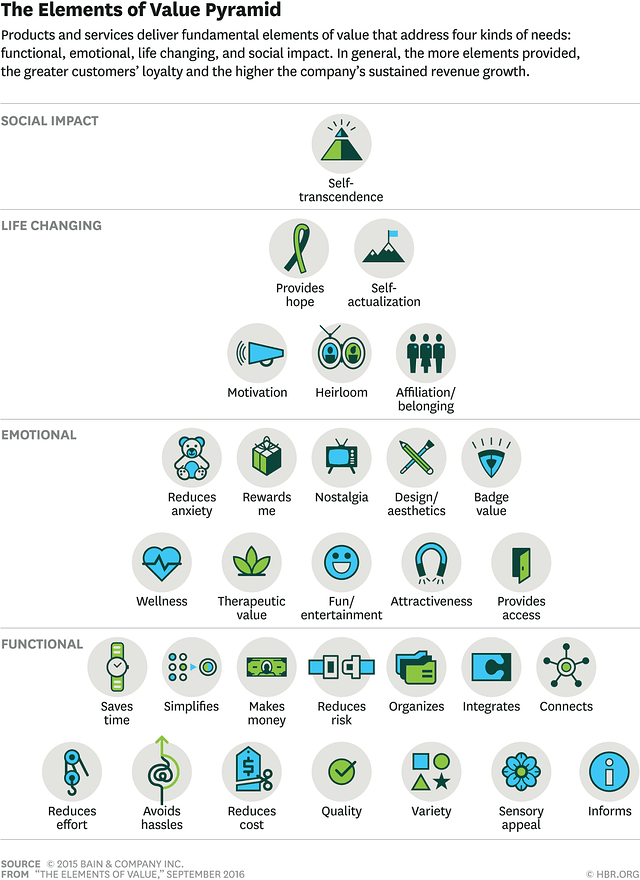 Step 3: Map out when and why your customer interacts with your brand
Now, you'll want to start mapping out your users' touchpoints. Since there are so many, and since some are more important than others, try to use all the data you can, such as your website's analytics and customer surveys.
You'll want to map out when your customer will interact with your brand, why they'll interact with your brand, and what they receive from each interaction.
For example, look at how LEGO's customers interact with their New York store: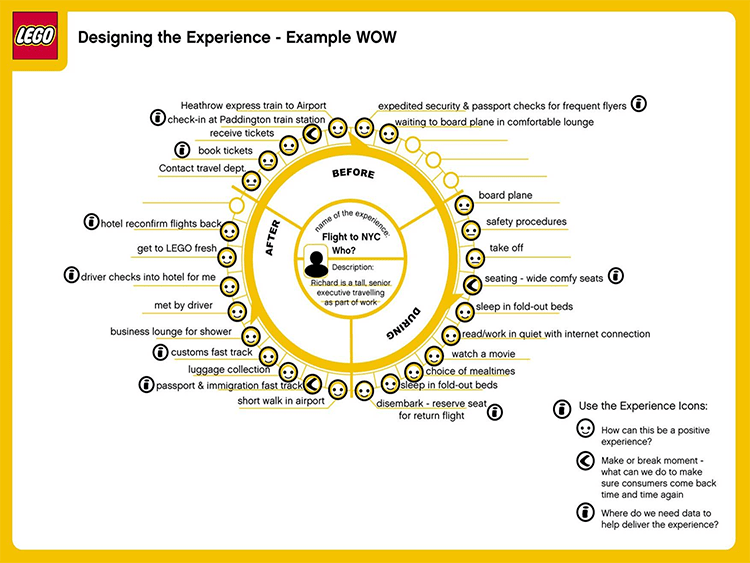 Step 4: Take the customer interaction map yourself
Once you've mapped out each interaction, take each step yourself. Interact with your brand the way your customers interact with it to find new ways to improve.
How to Improve Customer Interaction (Like the Pros)
Here's how to improve customer interactions based on real-life examples:
1. Dealing with problems caused by your company
Dealing with products that aren't in stock is a common problem for any company selling physical items. That's why it's no surprise that a customer at Real Canadian Superstore found that some of the groceries she had ordered online to pick up were not available.
According to her, she was contacted by their customer service reps, who, instead of just letting her know that she wouldn't receive the items she ordered, offered substitutes for them.
The result? A fast and smooth order management service, followed by a positive review in her social media.
Steal this idea:
You can't always guarantee each step of the process will come out smoothly. That's why it's vital to have backup plans for when things go south.
Identify your most common roadblocks and obstacles, and have very clear guidelines about how you and your company should act when encountering them. That way, your reps will always know what to do.
2. Perfecting social media interaction
JetBlue has a great history of good social media management. This was exactly what Paul Brown discovered when he was flying JetBlue and tweeted about how he was unable to get a Starbucks coffee before boarding because he was flying out of a small terminal.
This tweet could have been lost in the sea of tweets about JetBlue, but the company decided to take action. In about 15 minutes, JetBlue replied to Paul, letting them know they had unlimited coffee on board and delivering a Starbucks venti mocha to his seat on the plane.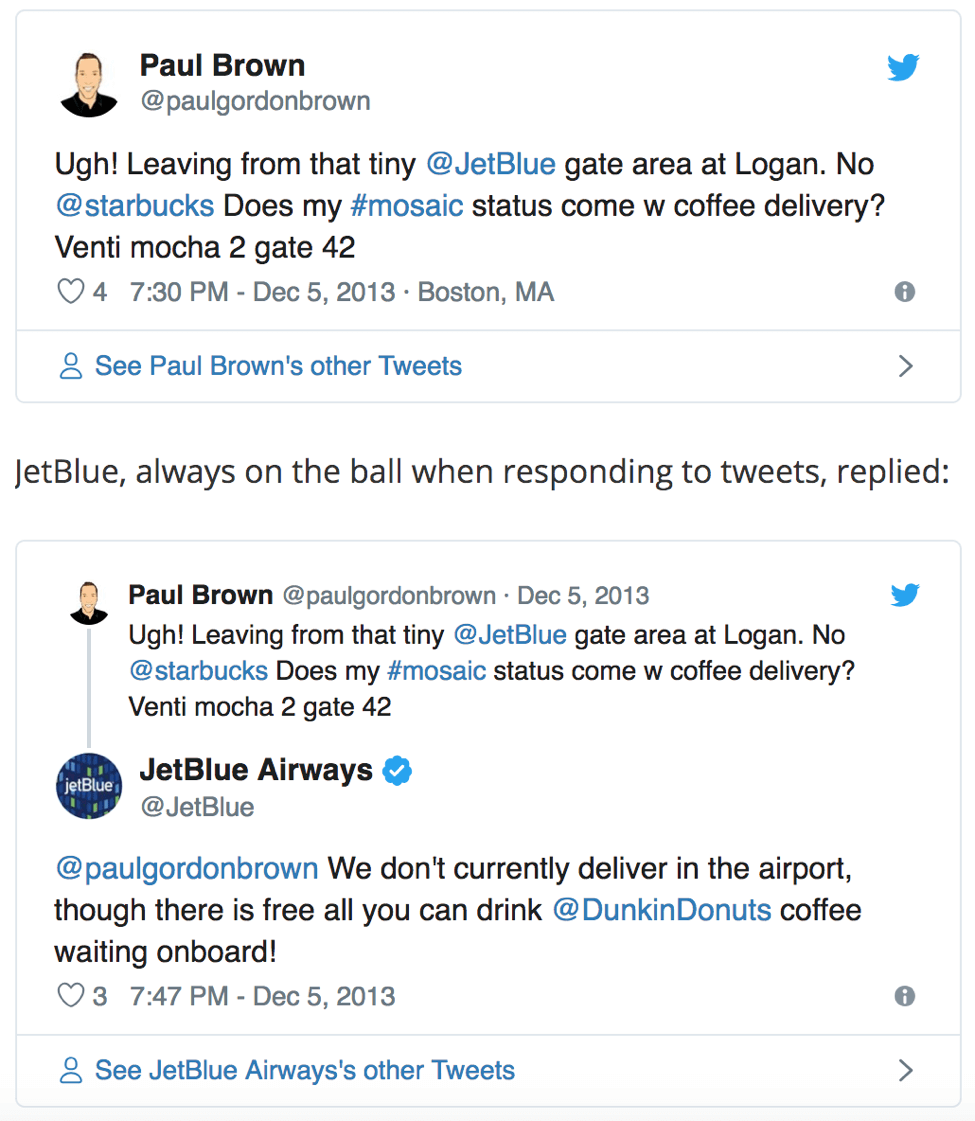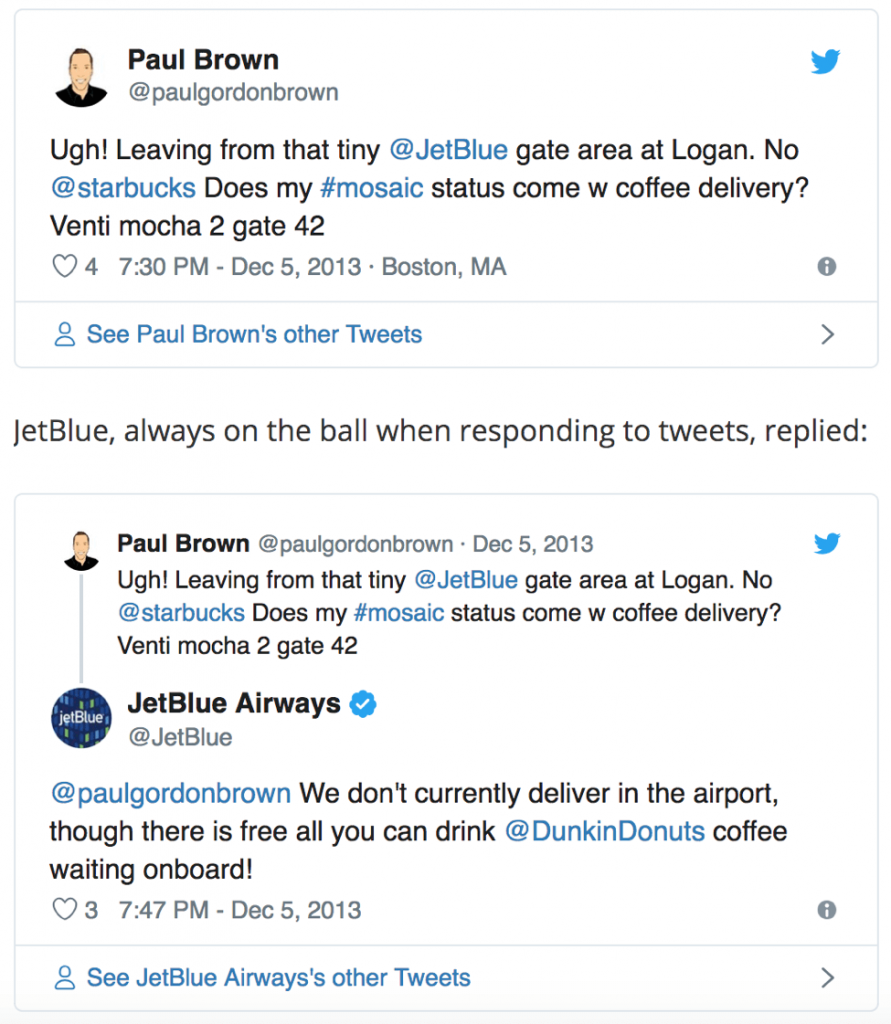 Steal this idea:
You don't always need to spend a ton of money on expensive social media campaigns. Often, all you need is to listen to your customers.
Use social media to interact with your customers and meet them where they are. Small gestures can often lead to huge responses, especially when they're unexpected.
3. Adopting technology
Customer data is the information you need to make decisions. However, surveys can often be incredibly boring to fill out, leading to inaccurate results and low responses. That's where AI comes into play.
Casper, the mattress company, created a chatbot to talk to insomniacs. By texting "Insomnobot3000" from their phones, customers could have real conversations with an AI when they couldn't sleep.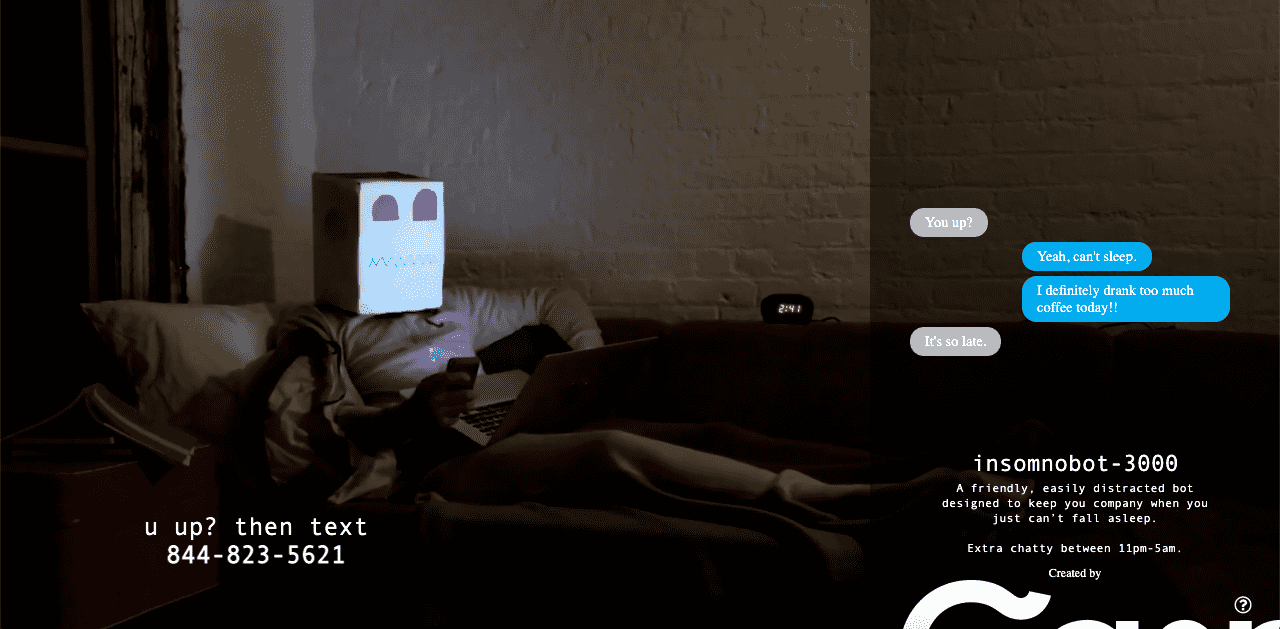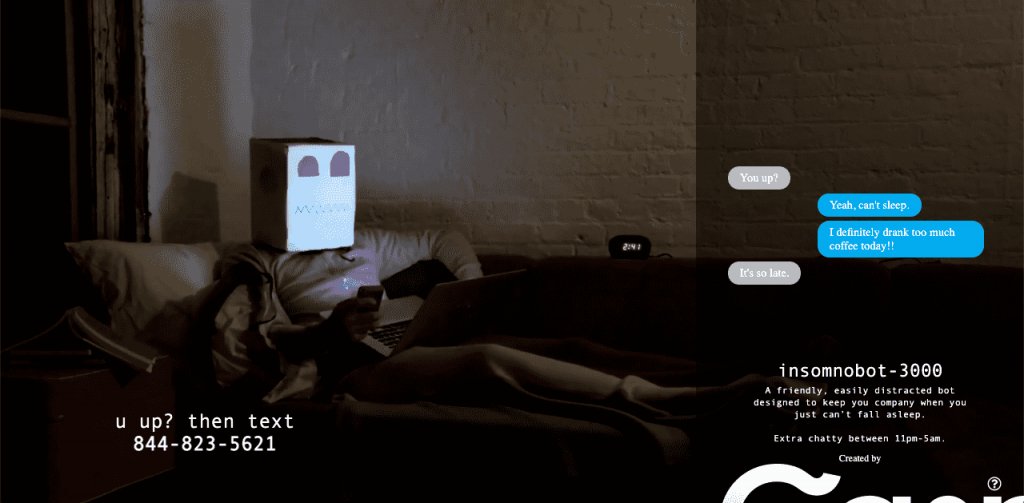 With this gamification process of collecting customer data, Casper was able to collect customer information to use in its marketing campaigns.
The result? $100 million in sales in the first year after launching the chatbot.
Steal this idea:
Even if you already have proper marketing campaigns, you should always be looking into new and innovative technologies for your company. An example could be using a QR code as a CTA. QR codes can be generated easily using a QR code generator and are extremely safe to use.
Invest in new solutions, and find better ways to improve weak parts of your customer interactions through continuous reviews.
What Customer Interaction Skills Do You Need to Build (and How)?
Here are the most important customer interaction skills you can build:
1. Clear Communication Skills
The main skill you and your reps must have is the ability to communicate. Although this may seem obvious, it can become hard to master, especially when working on customer service day in and day out.
Train your customer service reps to speak clearly and at an appropriate volume. Teach them how to sound empathetic and evaluate their ability to understand the customer.
2. Patience
Patience is vital for anyone involved in customer service. More often than not, clients will reach out because they're frustrated with a problem they're having, and they'll think you and your company are to blame.
Reward your customer service reps when they show patience, and teach them to listen to everything the customer has to say before offering any solutions.
3. Product knowledge
Your customer service reps should know the product in and out. Teach them everything there is to know about the product, including the most common issues with it. If you can, give your customer service reps access to your product so they experience it as your clients do.
Use the right tools to create good internal knowledge bases so your employees can keep learning about your company as they need to.
4. Listening
It's not enough to just be patient and talk clearly. Your customer service employees need to perfect their listening skills.
It can be hard to listen effectively, especially when customers tend to reach them with the same issue. It can be tempting to cut them off and tell them how to fix it. That's why it's vital to make sure clients can fully express themselves before working on a solution.
Teach representatives to confirm what the customer needs before solving their problem to make sure they understood the issue correctly.
5. Problem-solving skills
Once your reps know what the issue is, they must know how to resolve it quickly and effectively.
Teach your employees to solve all common issues, and give them the right tools to solve other issues on their own. Give them guidelines to follow when solving a problem, so instead of having to remember how to fix it step by step, they can figure out a solution with the right framework.
How to Master Customer Interaction Management
Here's how to master your customer interaction management process, step by step:
Step 1: Create and perfect your training process
Once you want to have the best customer service employees, you need to nail the starting point.
Start by coming up with a list of skills your employees must have, and hire them accordingly. Then, build upon those skills by showing them how to foster them and use them in their work environment.
Reinforce those skills and teach your reps everything they need to know about your product so they know where they can apply them.
Step 2: Practice
Once your customer service reps have the knowledge, it's time to practice.
Don't wait until your employees are with customers before they apply their knowledge for the first time. Instead, have them practice their newly-acquired skills internally. That way they'll get to reinforce their knowledge, and you get to give them feedback about how to improve.
Step 3: Make sure all your customer efforts are aligned
Now that you have a properly trained customer service team, you need to ensure all customer efforts point in the same direction.
Make sure you're keeping a consistent tone when interacting with your customers. All interactions, whether from social media, email, phone calls, or chats, must maintain the same tone. After all, the customer is interacting with one brand.
Set up guidelines for maintaining a consistent tone and make sure they're being followed.
Step 4: Empower your customer service teams
Once you've trained everyone interacting with customers and have given them the right framework, you need to give them the right tools for the job.
The best way to do this is by using an integral, all-in-one customer service tool. This eliminates the time wasted going from one tool to the other and lets them concentrate on providing excellent customer service instead.
Best Customer Interaction Software to Use
Here are the best customer interaction tools you can use for your company:
Messagely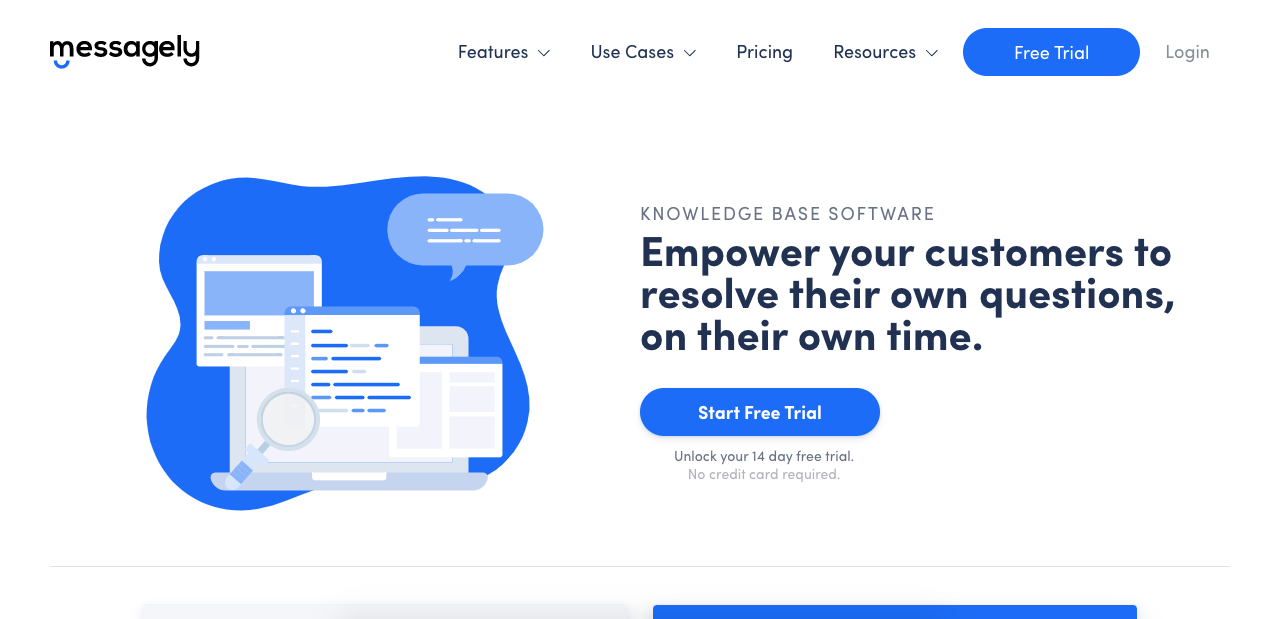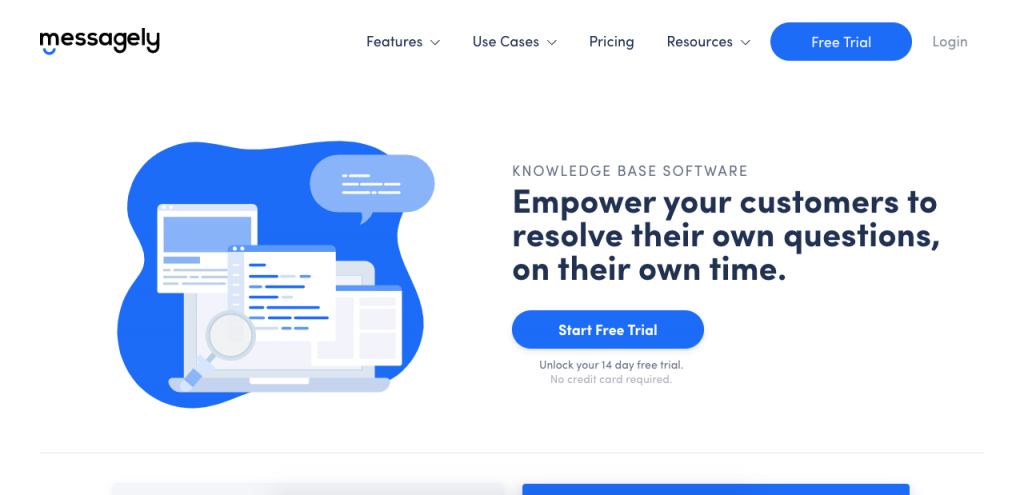 Messagely is a powerful all-in-one customer support solution, that can handle all of your customer service needs.
With Messagely, you get everything you need for customer service, like:
Live chats
Powerful chatbots
Integrated inbox
And much more!
Plus, Messagely seamlessly integrates with tools such as Salesforce, Slack, Pipedrive, Shopify, Google Analytics, Zapier, and many more to streamline your customer communication process and make it as effective as possible.
By using an all-in-one solution like Messagely, you don't need to pay more for multiple customer service tools, and your customer service reps don't need to jump between multiple apps.
Start your free trial today.
Hootsuite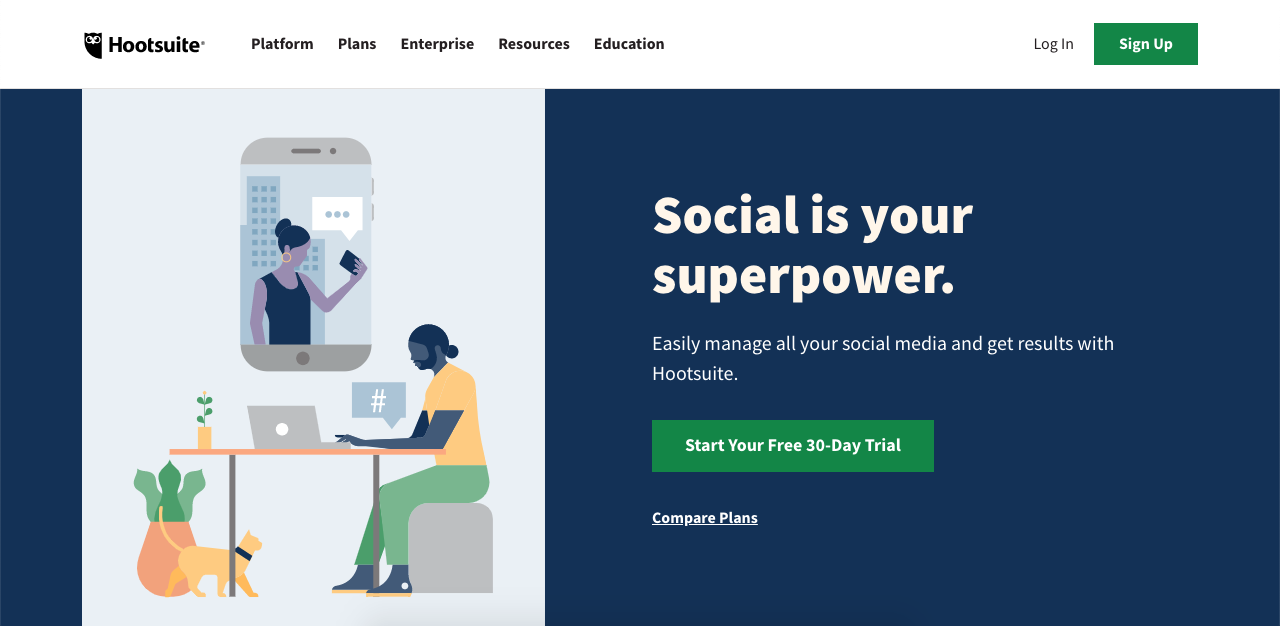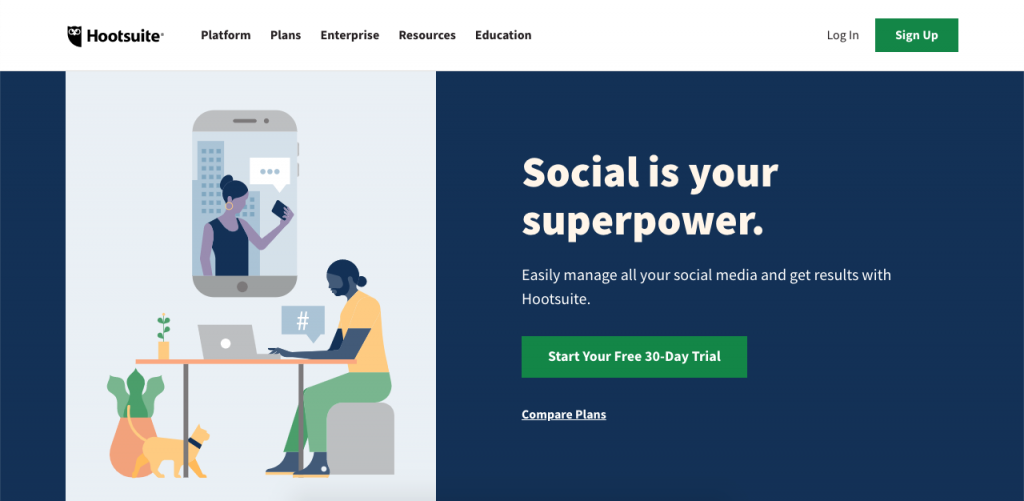 Hootsuite is a great management tool with social media capabilities that seamlessly integrates with over 25 social media platforms.
You can easily keep track of all customer needs and social media interactions by taking a look at Hootsuite's all-in-one dashboard. Plus, anyone from your team can quickly answer customer messages and interact and engage with them through your social media profiles and any other customer interaction windows.
SurveyMonkey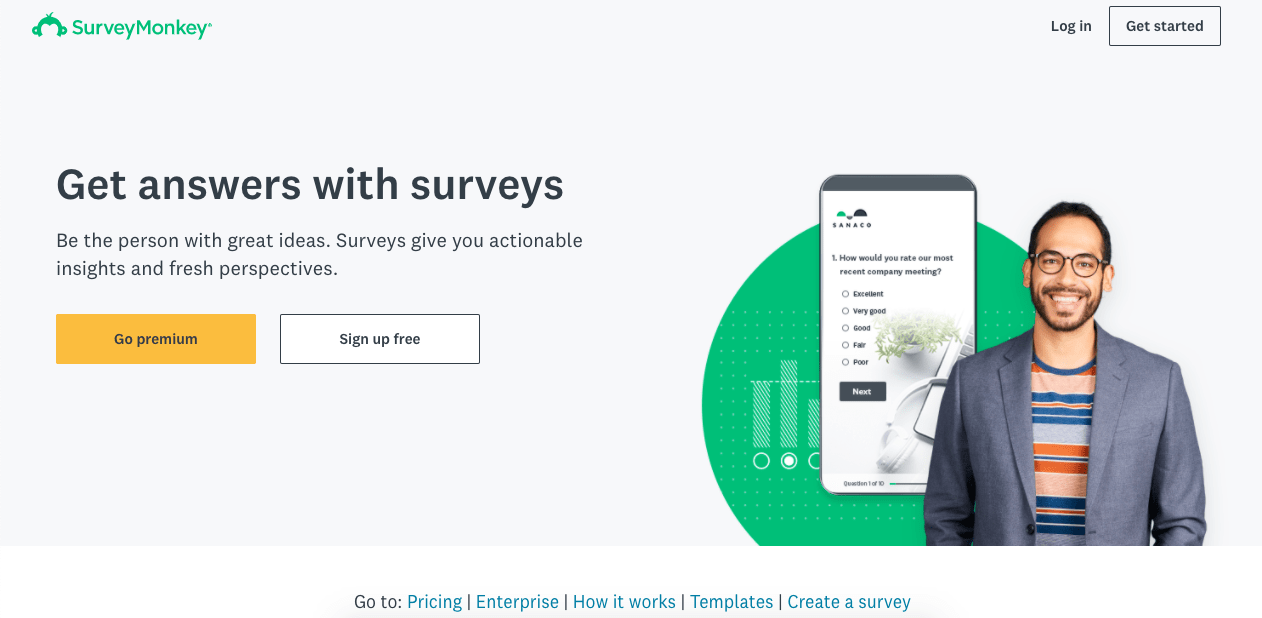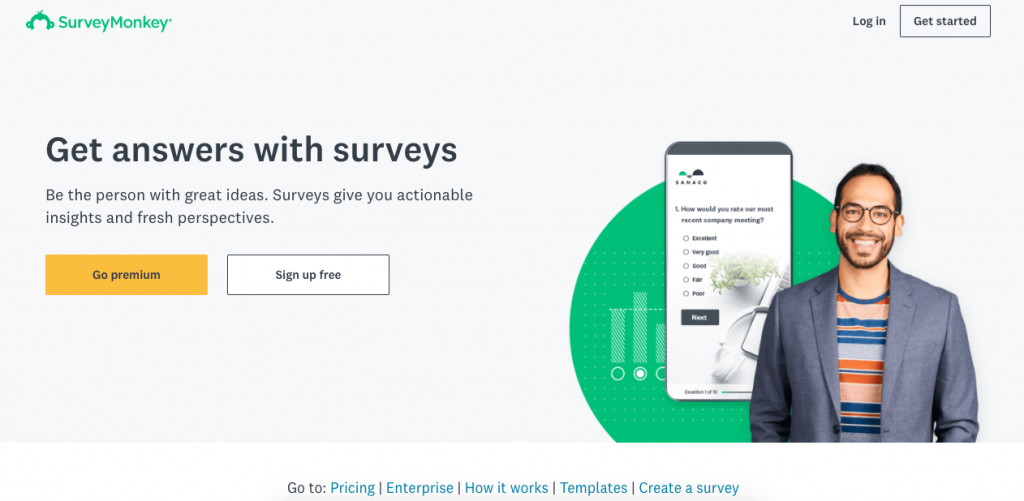 If you want to learn from your customers' feedback, you'll need a quick and easy way to collect it. SurveyMonkey is a customer service tool that gives you all the customer survey templates you may need as well as powerful insights and product feedback.
SurveyMonkey also integrates with over 100 platforms, and its AI makes the process of creating surveys as fast and effective as it can be—even if you've never used it before.
Qualtrics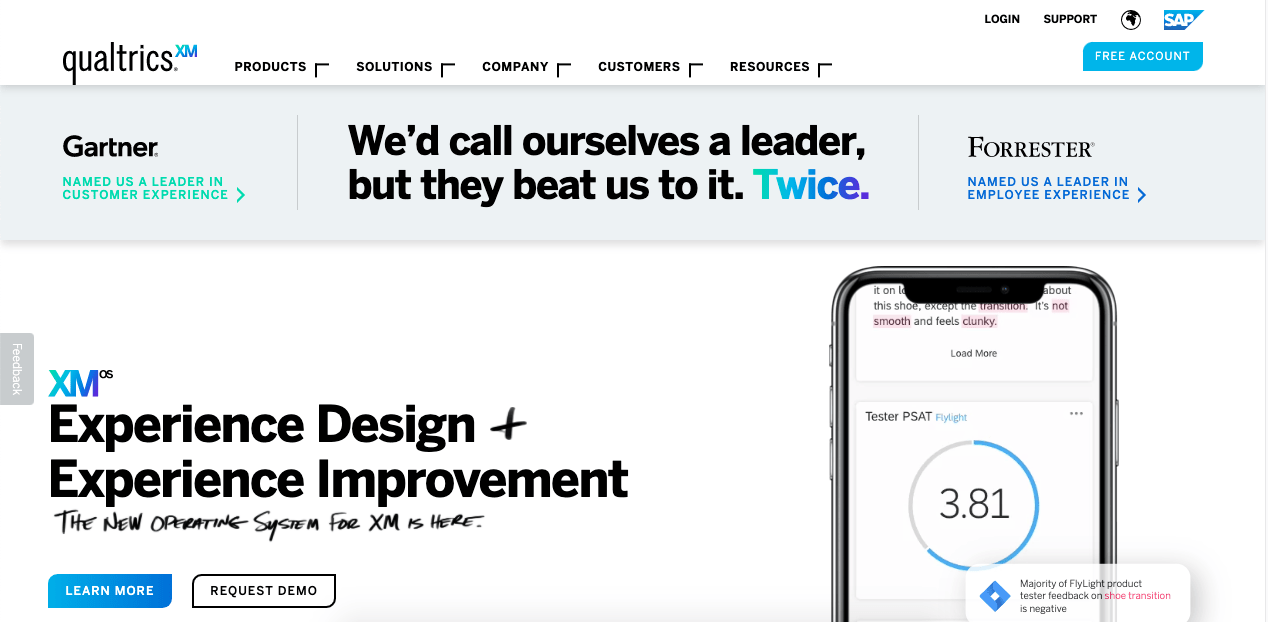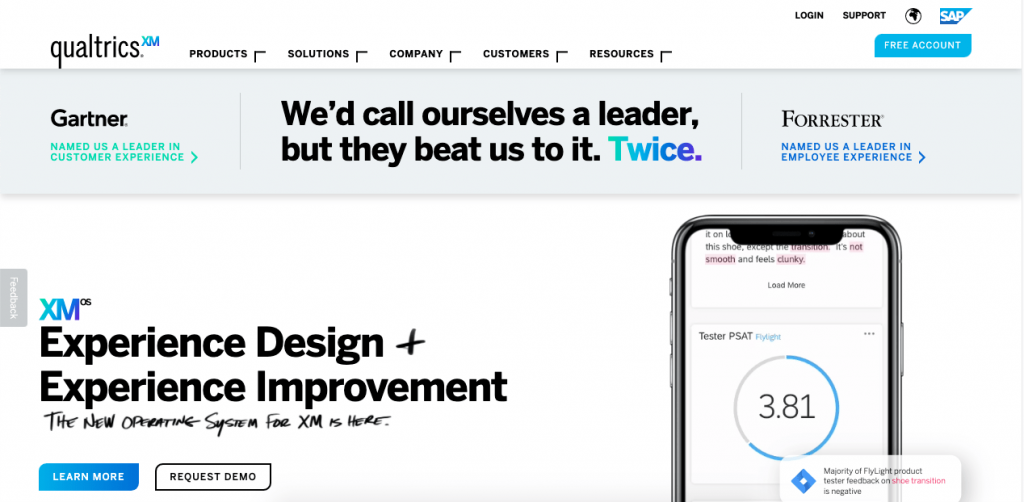 Qualtrics is an award-winning employee management platform and survey tool that's incredibly sophisticated and provides you with detailed customer experience information.
With over 2 million users in 100+ countries and over 1 billion surveys every year, Qualtrics is a great solution for anyone looking to capture and act on customer and employee experiences.
Conclusion
Mastering every customer interaction isn't hard, as long as you know how to do it and have the right tools for the job.
While there's no one way to teach you and your team how to develop the skills needed for the job, it'll definitely be easier to deal with customers when using a simple platform.
Start your free Messagely trial today, and make all customer interactions as simple and effective as they can be.