When approaching customers, you want to become more than just another company. You want your customers to get to know your brand, find out what it represents, and discover the ways it can improve their lives. You want them to create a relationship with your brand, look for it when they need it, and help others connect with it.
This process is called customer engagement.
But why is customer engagement so important? And how can you engage your customers today?
What Is Customer Engagement?
In brief terms, customer engagement is the measurement of the interaction between the brand and its customers. This interaction can be reached offline (with a physical interaction between you and your customer) or online (through emails and social media).
The most important aspect of customer engagement involves knowing how it can help your brand stand out and create a personal experience for your consumers.
The more interactions your customer has with your brand, the better their experience will be and the more your customers will prefer you over your competition. 
What Is Customer Engagement Marketing?
Customer engagement marketing is a market strategy that focuses on creating and developing personalized experiences with your customers via different channels.
The best customer engagement is a two-way interaction. However, you can reach more customers by predicting their behavior and recommending solutions that are tailored to them.
With this personalized type of marketing, the customer benefits by receiving products and services that solve their personal needs and finding out how valuable they are to your brand. 
Why Is Customer Engagement Important?
Given the large number of options your client has nowadays, creating loyal customers is even more important than recruiting new ones. Loyal customers aren't only constant customers; they're also brand ambassadors that can help you reach and convert more effectively than any marketing campaign.
To maintain customer loyalty, your company needs to remain alert about your customer's needs, stay in contact with them, and help them solve these problems. According to Constellation Research, customer engagement is so important that companies that prioritize customer engagement can increase their cross-sell revenue by up to 22% and their upsell revenue by up to 51%.
In today's world, creating and maintaining good customer engagement is vital to a company's long-lasting success.
Measuring Customer Engagement: These Customer Engagement Metrics Are Important
When measuring customer engagement, these four metrics are some of the most important ones… 
1. Session Time
In terms of engagement, the amount of traffic you get isn't as important as the length of time the traffic stays on your website. Session time gives you an idea of how long a user stays engaged with your website, which pages engage them the most, and which pages make them turn away the fastest. 
There's no such thing as a standard session time for your website. Instead, compare the traffic that completes a purchase to the traffic that doesn't. Which pages do they visit? How long is their session time? How can you make it easier for the rest of your users to complete that journey?
2. Visit Frequency
Engaged customers are ones that keep coming back to you. That's why you need to measure visit frequency.
This frequency can tell you which content is the most relevant to your customers and how much research they do before completing a purchase. If you offer digital content, your users may want to visit your website a few times per week. Calculate how often your users should come back to you and measure their frequency against it.
3. User Actions
User actions tell you more about the behavior of your potential clients. These actions are especially useful when implementing new features or a new strategy. Are your users acting as expected, or are they dropping off? Why?
It can be hard to figure out what a customer wants. User actions give you a better idea of how your customers act and where your strongest selling points are. So you can streamline your navigation and measure results, based on direct feedback. (Learn more on how to manage customer feedback.)
4. Bounce Rate
Bounce rate tells you how often your website gets a one-page view before closing (or "bouncing off") your website. The more engaged your customers are, the less bounce rate you'll have. 
Why?
Because engaged customers want to browse your website, look for more content, and interact longer.
A low bounce rate is particularly important for landing pages and homepages. To figure out how to create more engaging content, find out which pages need to have a low bounce rate.
How to Increase Customer Engagement: 7 Customer Engagement Strategies and Ideas You Should Use
Want to increase customer engagement? Here are seven customer engagement strategies, as well as the ways companies use them…
1. Focus on Customer Experience
There's a reason why the saying "the customer is always right" is king: Customers are the most important parts of any business. So their experience should be your top priority!
The quality of the customer experience you provide is a very important way to keep your customers engaged and happy. For example, Zappos (the online shoe retailer) has decided to give their customer service reps unlimited call times with customers (instead of limiting the time to a few minutes, in order to maximize profit). The result? One of their phone reps famously bonded with a client for over 10 hours! 
Apply it today:
Start with the kind of service you should give to customers, according to your business model. When do customers look for you? What need do you fulfill? When do you need to be available for them? Identify ways to cater to their needs—not only by delivering a great product, but also by delivering it via a customer service rep that's equally great.
2. Find your tone on social media
Social media is the ideal place to show your brand's playful side and is a great platform to boost customer experience. By creating a tone that's unique to your brand, you can attract customers and keep them engaged with your interactions.
Wendy's is an incredible example of this tactic. With a sassy and sharp style, this fast food company's tweets constantly go viral. They even get users begging to interact with it: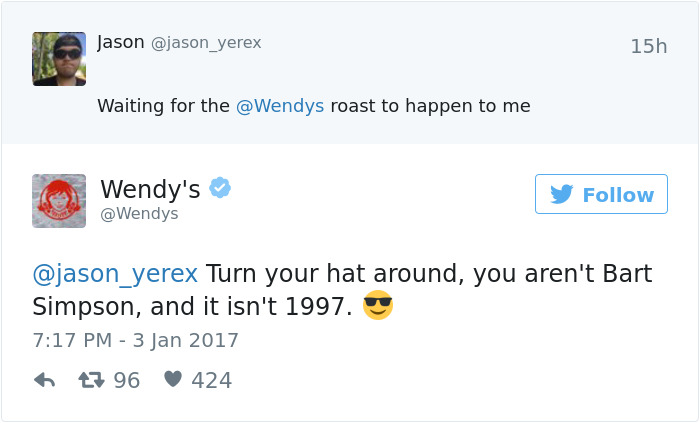 Apply it today:
You don't need a sassy persona or funny tweets. All you need is a clear voice. Create a persona based on your company's mission, vision, and values. Then find ways to interact with customers that aren't necessarily built around purchasing from you. Your followers will appreciate the breath of fresh air.
3. Create Useful Content
Creating content to educate customers has become an increasingly popular strategy. By educating customers instead of just selling to them, your customers get a better experience and increased satisfaction. 
This result occurs because your customers feel like they're getting more out of their customer experience than just a product. And the more educated they are, the easier it'll be for them to purchase according to their needs.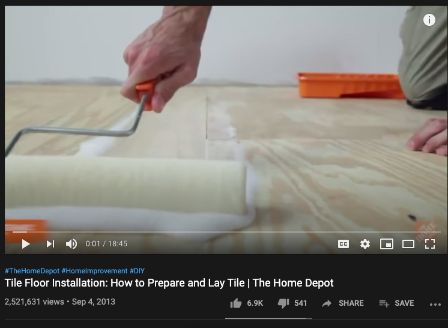 Home Depot saw these results when they created their own how-to channel on YouTube. By creating good, valuable videos that provide high-quality content related to the products they sell, they were able to reach their niche at the beginning of their customer journey. And this effort drove educated people into their stores. (If you're struggling to think of content to start with, try something simple and effective, like reaction videos.)

The result? The Home Depot YouTube channel currently has over 43 million views.
Apply it today:
Drive traffic to your brand through inbound marketing. Then you can educate people about the issues they correlate to your services. That way, you can organically position your product as a solution and give your customers the chance to have an educated guess about which one of your products is the best fit for them. Also, make sure that you're tracking your efforts by, for example, using a software such as Whatagraph to set up recurring marketing report templates.
4. Personalize the user experience
If you want to engage your users, you'll have to think of the person behind the potential client. Your clients deserve to be treated as individuals—with experiences tailored to their needs. 
duoLingo is one of the best ways to see this tactic in action.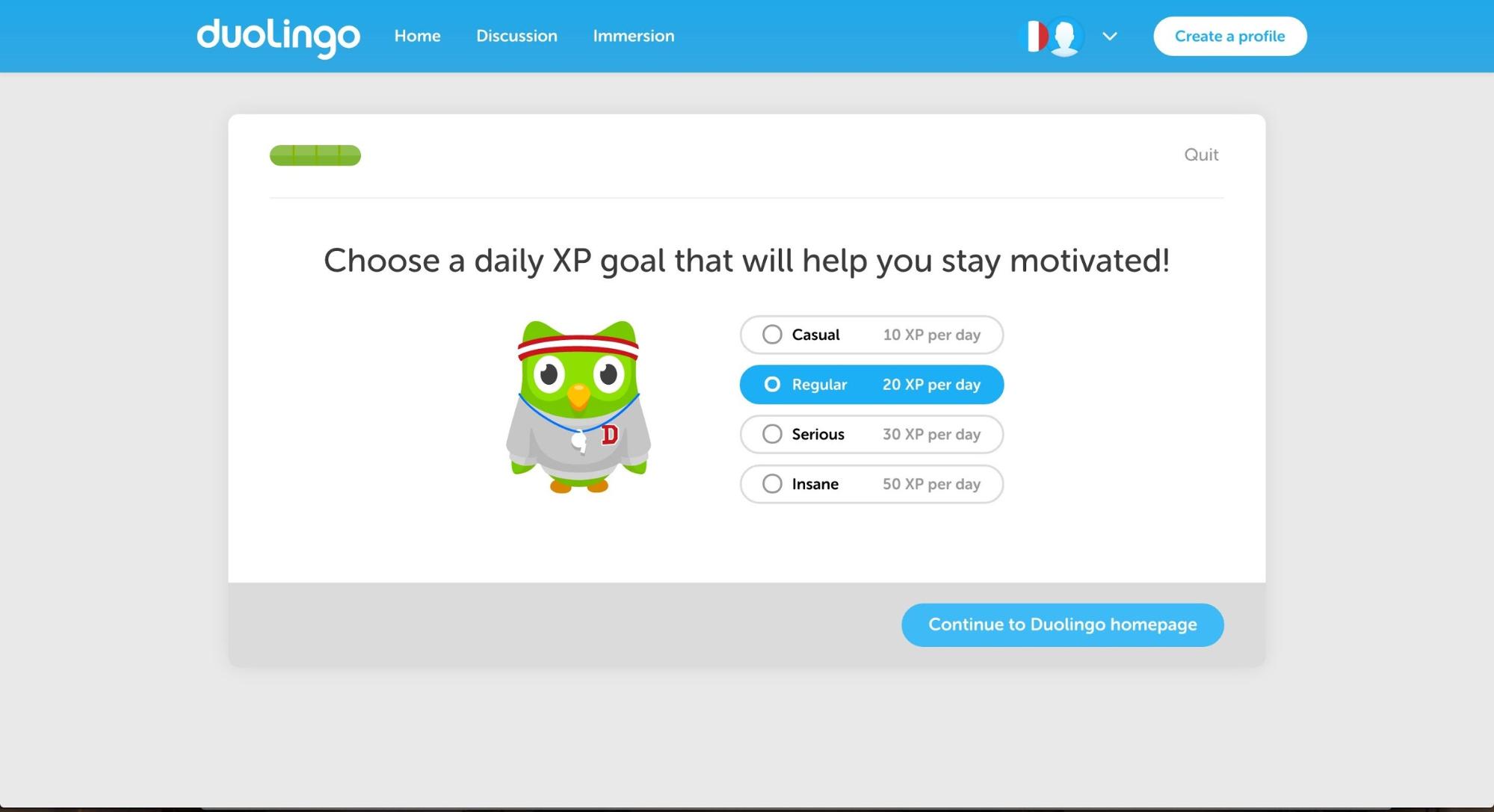 duoLingo does an excellent job of guiding its users through a difficult journey: learning a new language, personalizing onboarding funnels to their users, and using their decisions to better their customer experience.
Apply it today:
With today's technology, you don't need to manually personalize user experience, in order to adapt it to each user. With dynamic content and event-driven automation, you can let algorithms personalize experiences, based on customer behavior. 
You can also find ways to provide your customers with content that fits their needs by segmenting your audience and including them in market strategies, based on their location, demographic, gender, and interests. 
5. Make your customers happy
The best strategy for bringing qualified traffic to your brand is word of mouth. And the best way to get word-of-mouth advertising is through happy customers.
According to a survey produced by the White House Office of Consumer Affairs' survey, customer happiness is so important because a happy customer will share their experience with at least 4 to 6 people. However, they'll also tell 9 to 15 people about a bad experience. 
JetBlue achieves this goal by actively looking for dissatisfied customers complaining on Twitter and finding ways to improve their experience. So they both deescalate the situation and show people how much they care:
Apply it today:
JetBlue is a great example of turning a bad situation into a good one without making a large investment. Listen to and respect your customers, regardless of their differences. Communicate with them, foster a culture around customer satisfaction with your employees, and reward them when they go the extra mile.
6. Use gamification
Gamification is the process of making parts of the customer experience feel like a game via achievements and challenges. By gamifying parts of their experience, your customers will become more engaged by interacting with your brand to get achievements and earn points.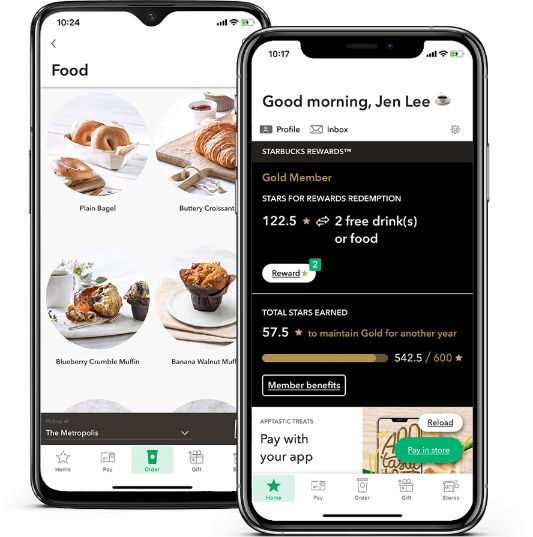 The Starbucks Reward App is a great example of gamification. By allowing customers to accumulate points, they can level up their rewards tier. This app works because customers get an added bonus with their purchase and are encouraged to buy more.
Apply it today:
You don't have to create an app to reward your customers. You can find ways to engage customers through giveaways, contests, and even simple punch-in reward cards. Look for the parts of the customer experience that can become a game, such as returning to make a purchase or participating for a discount. Then give incentives to increase loyalty. For example, provide customized products that represent your brand and make your customers happy.
7. Listen to your customers
Who are the best people to tell you how to engage with your customers? Your customers themselves. Nike is a great example of listening to what their customers are saying. The company released an advertisement called "Dream Crazy" starring NFL player Colin Kaepernick. He had been at the heart of the controversy: kneeling during the national anthem as a form of protest.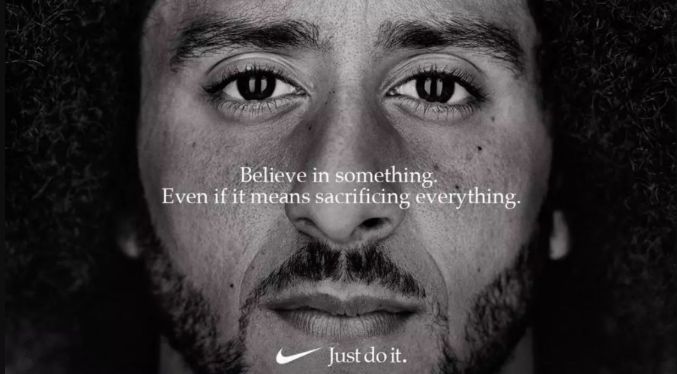 The result? The advert won the outstanding commercial award at the Creative Arts Emmys and increased the company's stock by 5%.
Apply it today
Listen to what your customers are saying—not just about you, but about the world in general. Find ways to apply feedback. And don't be afraid for your brand to take a stand, especially when the stand fits with your company's values and mission.
5 Customer Engagement Examples That Will Inspire You 
Looking for inspiration? These five brands achieved amazing customer engagement with their creative strategies…
1. Dove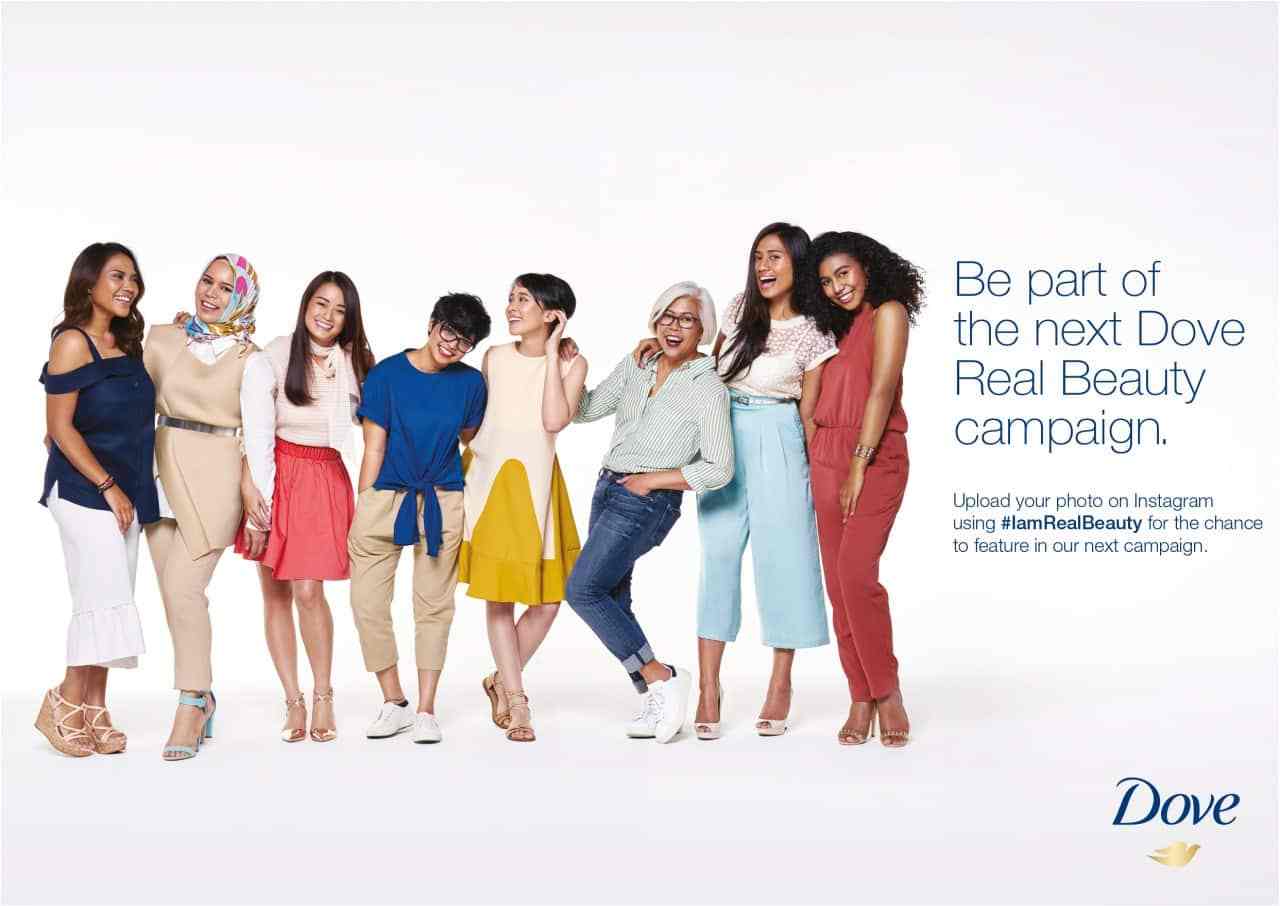 After discovering that only 4% of women consider themselves to be beautiful, Dove created the very successful "Campaign for Real Beauty" in 2004. This campaign focused on helping women feel comfortable in their own skin.
Since then, the campaign has guided Dove's campaign efforts. They looked for real customers to pose as models, talk about their experiences with their products, and participate in giveaways and promotions.
One of the most successful examples was their "Ad Makeover" initiative, which combatted negative advertising. This initiative allowed Facebook users to participate in replacing ads about weight loss and similar messaging with uplifting ones. The result? They reached 5.5 million women, saw 50% of their engaged viewers leave comments, and increased Facebook mentions by 71%.
Learn from it:
Like Dove, find the worries and needs of your customer, and address them in public, positive ways. Build your customers up, and let them guide your decisions about how to engage them.
2. Pandora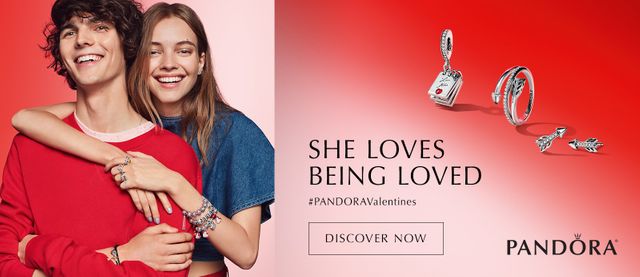 When a local Pandora store experienced a drop in sales, it decided to run a Valentine's Day campaign called "She Loves Being Loved." Customers had the option to fill out a form for a chance to win a Pandora's bracelet and charm. They also received a Valentine's Day gift guide, which allowed them to discover the perfect product for their loved ones. 
During this campaign, Pandora was able to capture client's information, and they reached a 53% conversion rate on Facebook and a 45% overall conversion rate.
Learn from it:
Since customers' needs change, your campaigns must change accordingly. Find out what the customer will need on particular dates, and build campaigns around them to inform and engage them.
3. Apple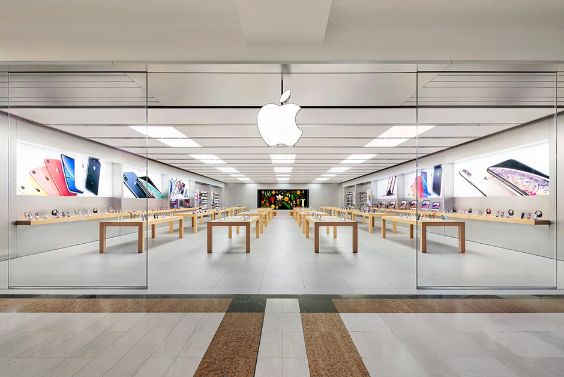 Apple has perfected every single step of the customer journey—from the initial need to the unboxing. The "Apple Experience" starts with a simplistic approach to solving its clients' needs via a limited product line. 
Their stores are places where "geniuses" help people try out the products, in order to find out which ones best fit their needs. And when they finally complete the purchase, the unboxing experience is so well-crafted that thousands of YouTube videos document this experience alone. 
This strategy results in fiercely loyal customers and constant word-of-mouth promotion.
Learn from it:
Chart out your customer's journey and notate how you can improve every step. Are your ads well-placed? How's your customer service? Is your item packaged as well as possible? 
Think about the ways you can help your customer every step of the way—by making things clearer and simpler and improving the experience with your brand.
4. Netflix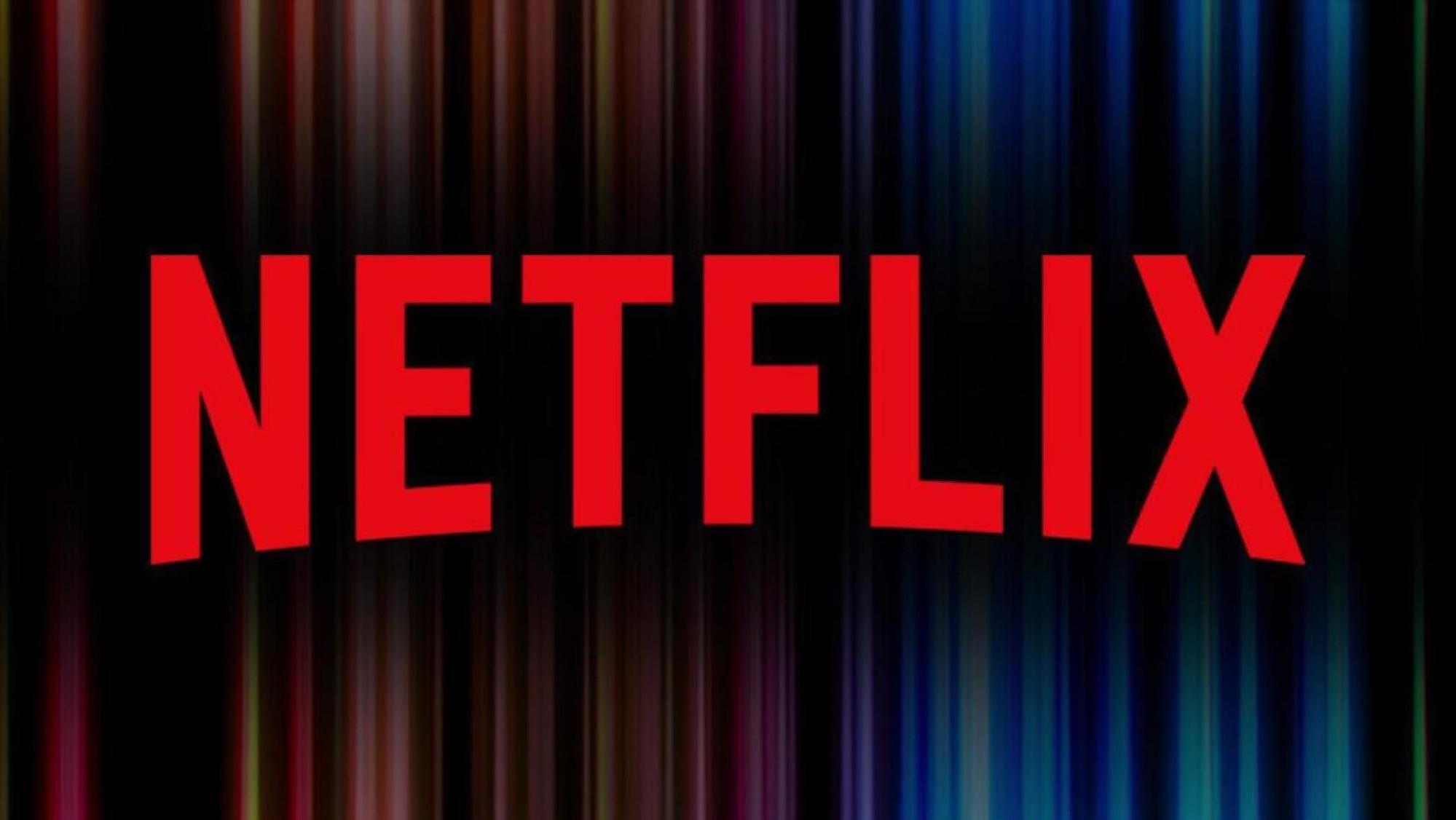 In just 8 years (2011 to 2019), Netflix increased its number of paid subscribers from 21.5 million to 158 million. This triumph was partially achieved by their great personalization and free one-month trial. 
With a powerful algorithm, Netflix pinpoints what its users enjoy and recommends titles accordingly. The more you use it, the better content you'll find!
Learn from it:
Nowadays, it's becoming easier and easier to predict customer behavior. If you want to keep customers engaged, find new ways to meet their needs through automatization and customer segmentation.
5. Disney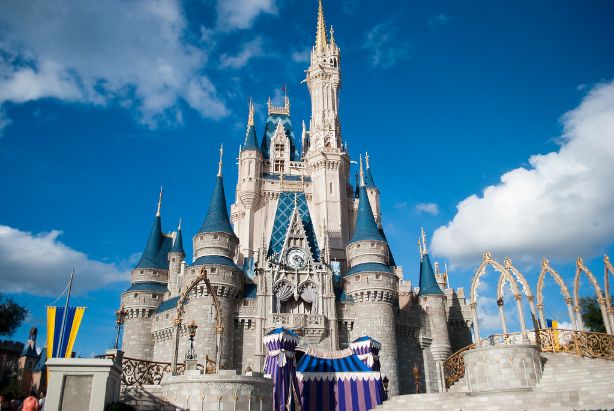 With amazing experiences in their parks, Disney has earned its title of "The Happiest Place On Earth"—not through their park design, but through their people.
Characters are played by talented actors who are cast to perfection and extensively trained to properly portray them. Before being allowed to play a prince or princess, they need to spend time as a "fur character" (such as Mickey or Minnie) to get a better sense of the atmosphere. And once they're in character, they must personally greet at least 172 guests per hour, in order to guarantee that the largest number of kids will get a chance to interact with them.
Learn from it:
Training is very important, especially when it comes to your customer service reps. They need to know how to handle clients as effectively as possible. Make sure all your customer service employees are well-trained and reward their positive interactions with your customers.
Best Customer Engagement Tools
If you want to achieve your goals, you'll need the right tools. The following tools are the best ones to help you with customer engagement…
Messagely – Best way to communicate with your customers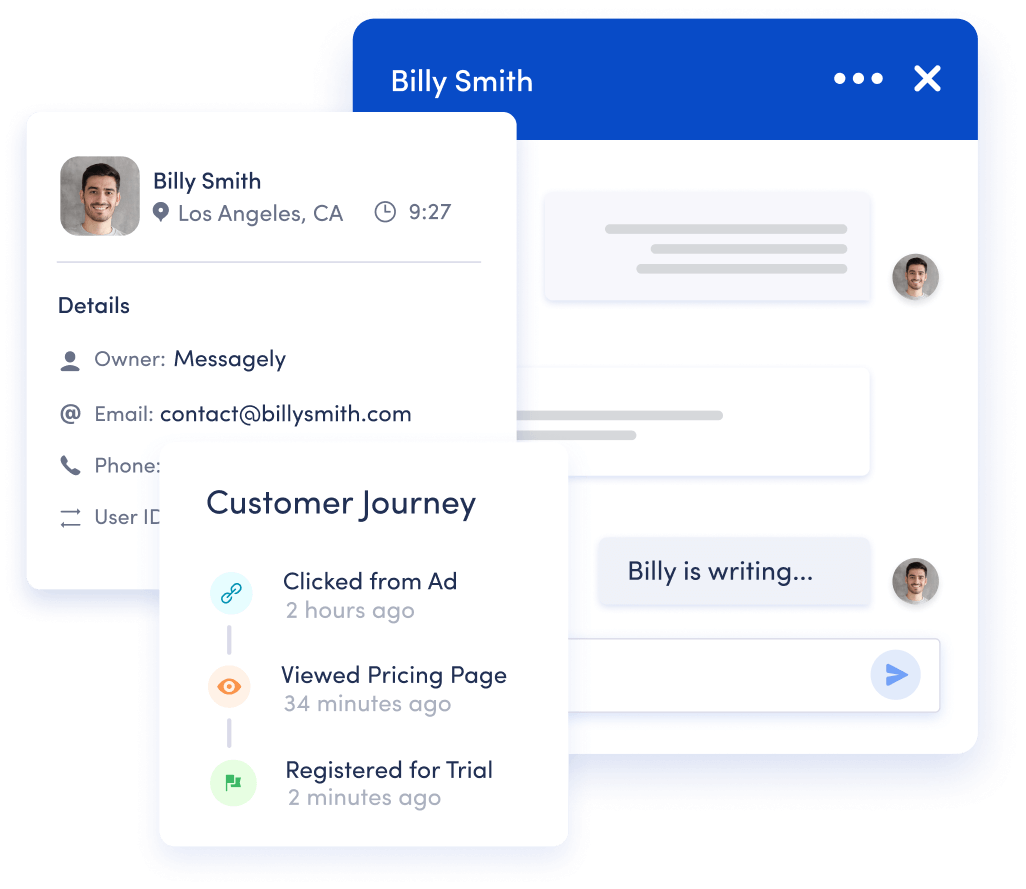 If you want to achieve good customer engagement, you need to effectively communicate with your customers. Messagely simplifies communication via automated messages, easy segmentation, and powerful integrations.
Here are some of its main features:
Live Chat

Targeted Messages

Shared Inbox

Knowledge Base

Chatbots

Live View
Find out more about the ways Messagely can help your customer engagement strategy.
Google Analytics – Get user data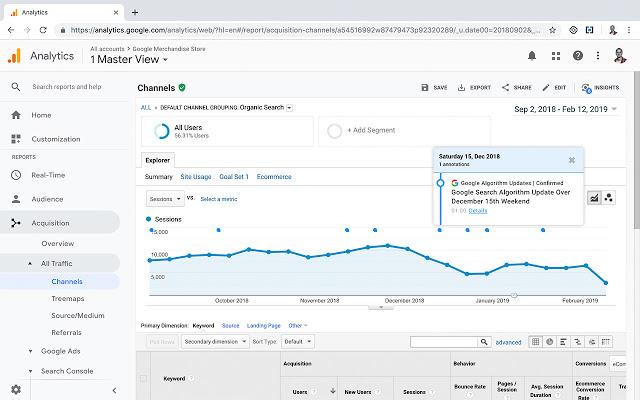 As we've mentioned before, you need to keep track of the right metrics if you want to get to know your customer's behavior. Luckily, Google Analytics makes it easy to measure customer impact, find out which pages need optimization, and learn from your best-performing strategies.
When it comes to interactions, you can use powerful integrations to learn from customer communication and fine-tune your messaging system.
HubSpot – Manage your online marketing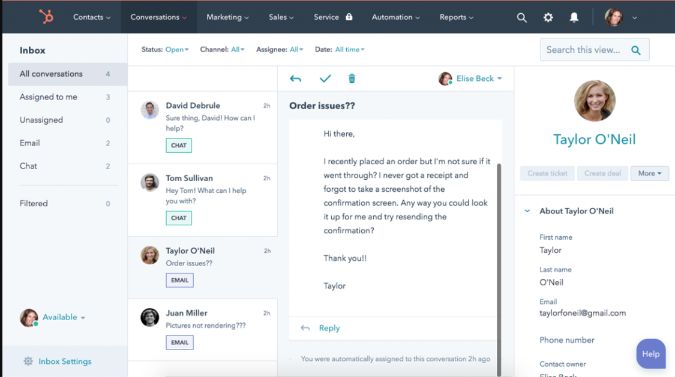 HubSpot's marketing software allows you to convert leads, prove ROI, and create, implement, and track marketing campaigns. And it integrates with multiple services to publish content, manage client communication, and give you powerful reporting. 
So you can manage all of your online marketing from one place.
Typeform – Create great forms and surveys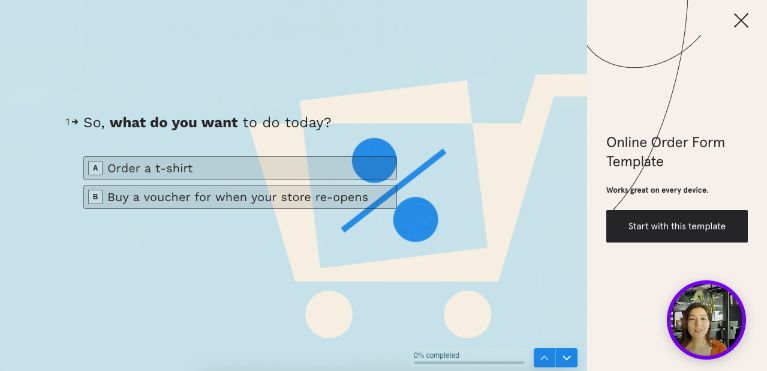 Typeform makes it easy to get your customers to talk about your brand and retrieve the answers you need from them. 
With attractive and interactive forms, you can engage with your customers and collect more data, which will help you create better strategies.
Salesforce – Improve your customer relations
Salesforce is one of the most powerful customer relationship management (CRM) tools available today. This platform allows you to connect with your customers via multiple options that improve your marketing, automate your processes, and provide powerful integrations. 
With it, you can streamline your conversion process and improve your conversion rates via powerful, data-based marketing campaigns.
3 Customer Engagement Plan Templates to Get Started
Here are three customer engagement plan templates you can use to get started right away.
Customer Engagement Strategy Workbook by Demand Metric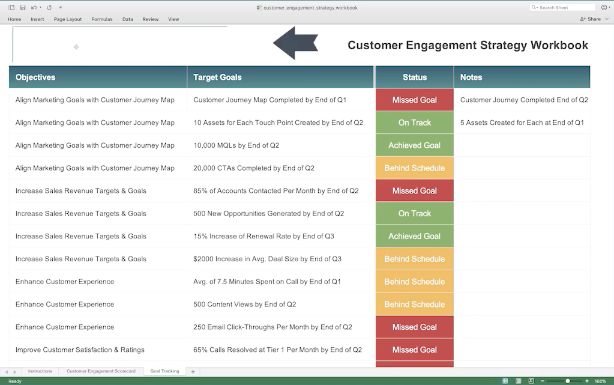 With this workbook, you can create scorecards that will keep track of your customer engagement strategies. So it makes it easy to keep track of your goals and measure effectiveness. To track how well your strategy is doing, all you need to do is fill out the form with your strategy's details and goals and keep it updated with your progress. 
Since this template is easy to customize and intuitive to use, it can save you hours and hours of formatting.
You can find it here.
Mountain Customer Journey PowerPoint Diagram by Slide Model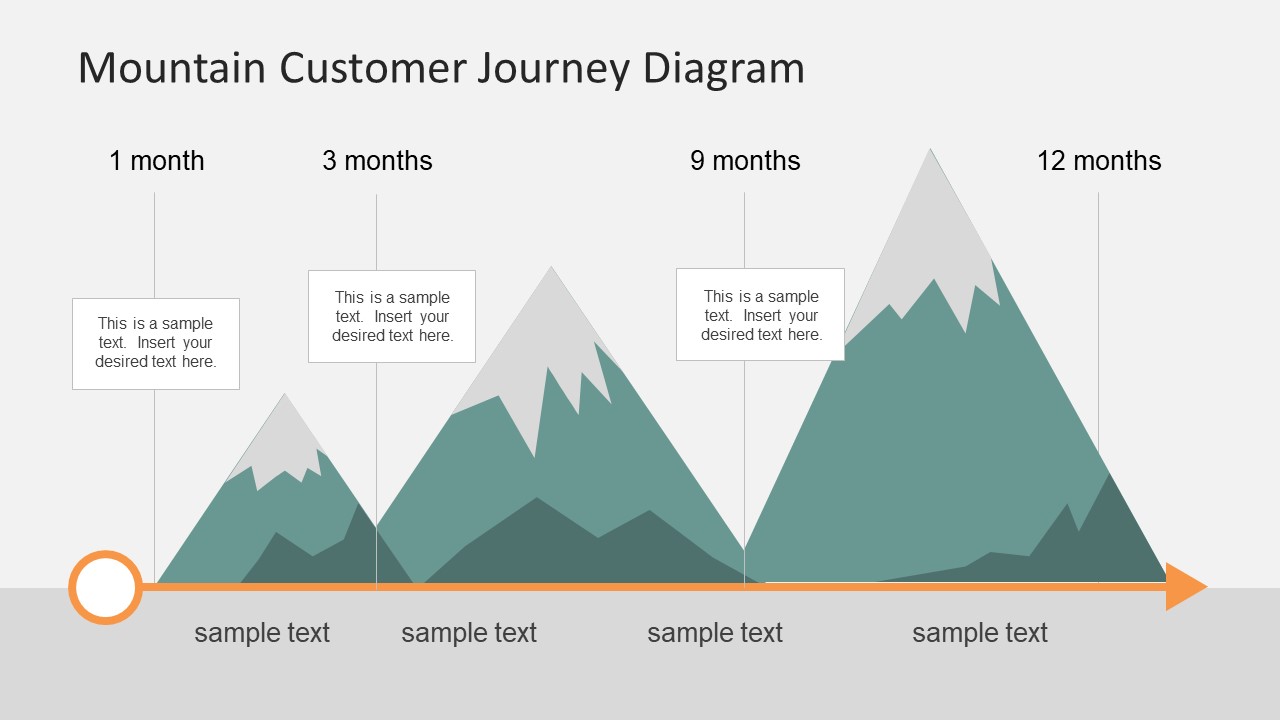 With the Mountain Customer Journey PowerPoint Diagram, you can create and illustrate a  timeline of the way your customer interacts with your brand until they make a purchase. Through different segments, you can explore various aspects of your customer journey in a visually appealing way. 
This template makes it easy to map out your customer's journey and visually explain it to people who may be unfamiliar with the subject.
With vector icons and a great color scheme, you can integrate this template to your PowerPoint presentation, or you can even print it out for your marketing team to keep in mind.
Customer Engagement, by Sketch Bubble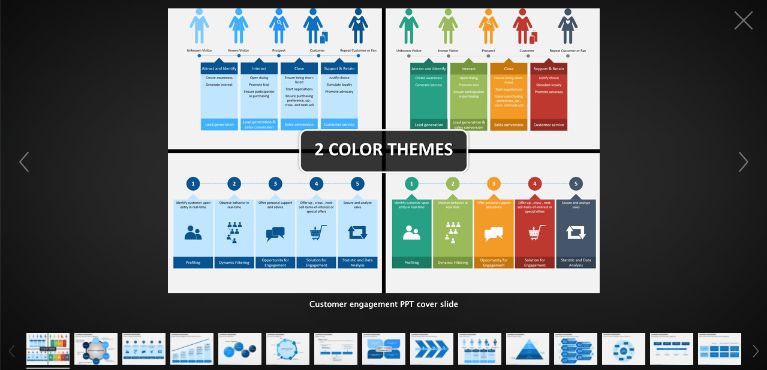 Looking for a complete way to visually design your own customer engagement strategy from scratch and explain it to others? This presentation template is for you. 
With useful graphics and illustrations, you can explore your client's needs, map out their experience, and explain your approach to generating more leads and increasing customer engagement. 
This presentation is easy to customize, and it's compatible with PowerPoint, Google Slides, and Apple Keynote.
Conclusion
Customer engagement is vital to long-lasting success. To achieve this goal, you need to establish great communication with your customers that's based on data and an excellent brand image.
Tools like Messagely make it easy to communicate with your clients and establish that bond. After you try it out for free today, you can find out how it can help you more effectively engage with your customers.