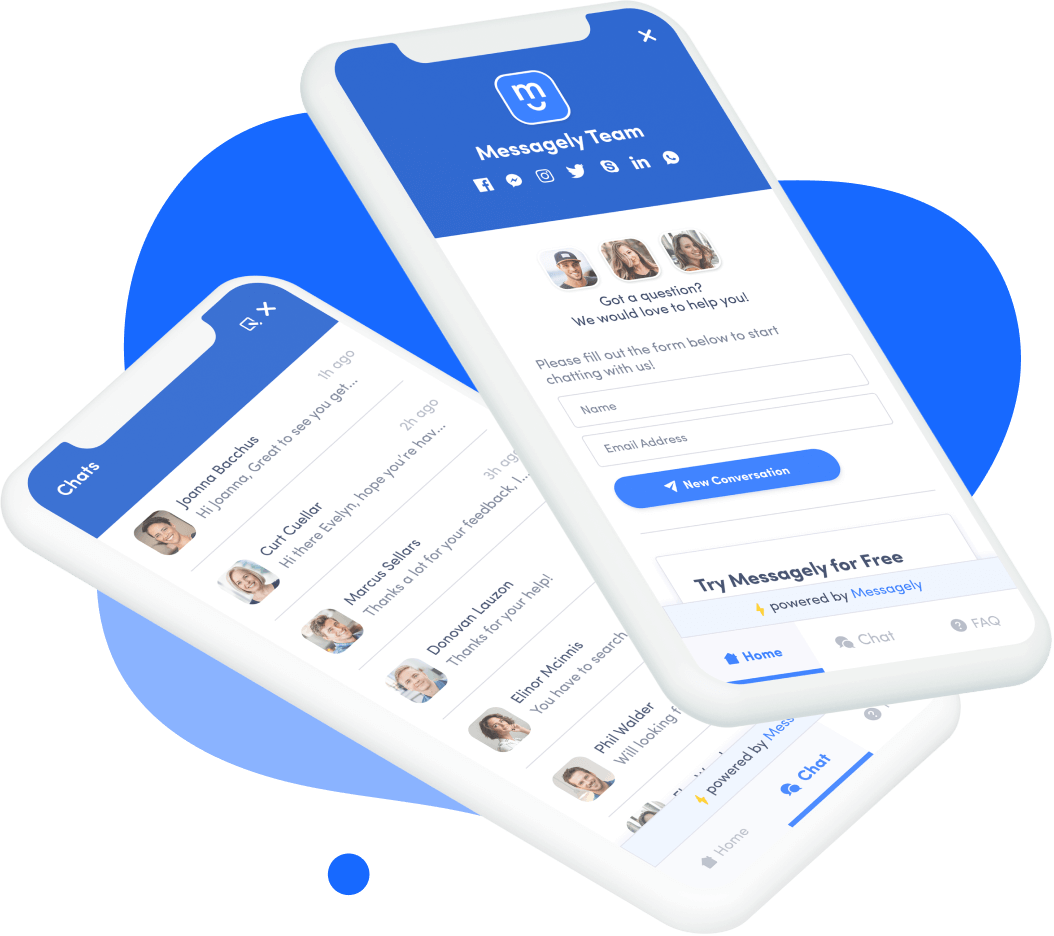 We're Messagely, and here's what makes us tick.
Welcome to Messagely, the best (and last!) customer messaging platform you'll ever use.
Unlock your 14 day free trial.
No credit card required.
Messagely is a customer messaging platform that helps businesses acquire, engage and support their customers. Our tool allows you to have meaningful conversations with your customers, and this in turn leads to increased customer satisfaction, higher retention rates, and more money in the bank.
Fun fact: Messagely was born completely out of necessity. We were searching for a live chat and help desk software, but couldn't find an option that came with all the features we needed and didn't cost an arm and a leg. Not wanting to settle for less, we decided to build our own tool, Messagely.
At Messagely, Our Values Come First
These values are at the core of our culture, and they guide all the decision-making at Messagely.
Messagely is in the business of growing your business, and we'll always put you first. We make it a point to listen to you, understand your needs, and do all we can to help you achieve your goals and objectives.
We're a goal-oriented bunch, and we've got our sights set on becoming the market leader in the customer messaging space. We won't settle for building another "me-too" tool that's passably decent – we want to create a tool that truly wows you.
Here at Messagely, we're constantly pushing boundaries, and experimenting with new methods, strategies, and techniques. We're committed to making Messagely faster, easier, and more effective, and we'll never stop improving upon our product.
We believe in doing right by our customers, and this means always being honest and upfront. You deserve to do business with a company that's transparent and aboveboard, and one that values and appreciates you as a customer.