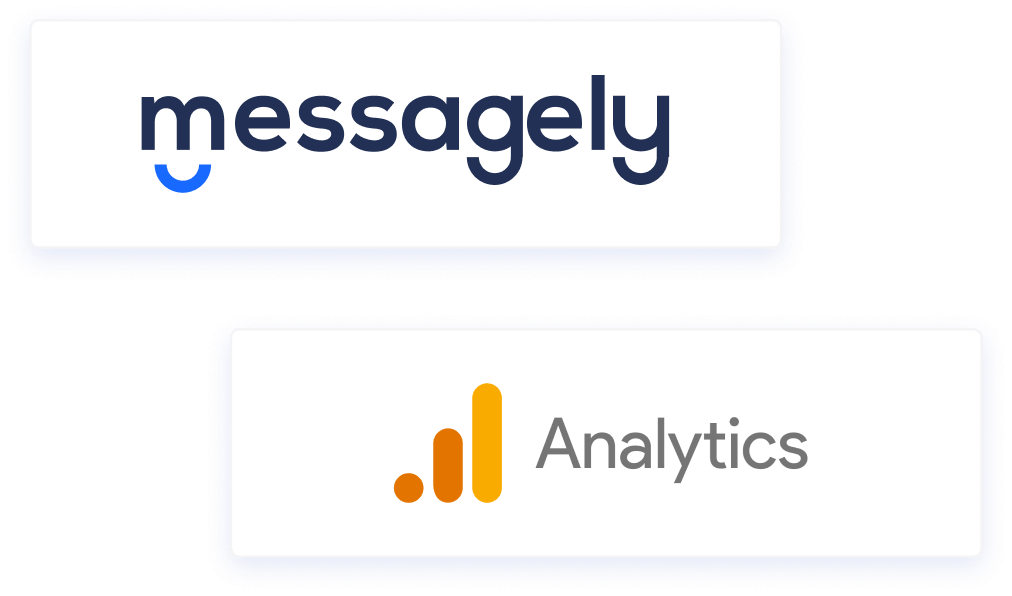 Messagely + Google Analytics
Track visitor interactions to fine-tune messaging.
Use Google Analytics app to assess which messages or chatbots have the greatest impact on your conversions, and tweak your strategy accordingly.

Track your interactions and unlock key insights
Connect Google Analytics to Messagely to get access to data on when users open or close the Messenger, start conversions, reply to conversations, interact with your chatbots, and fill up forms on your site.

Measure the Messenger's impact on your funnel
Identify the goal conversion rate of users that used the Messenger, and benchmark this against the conversion rate of those who didn't.
Pinpoint your best performing chatbots and messages
Identify which chatbots and messages are driving the most replies, conversations and conversions, and fine-tune your strategy accordingly.