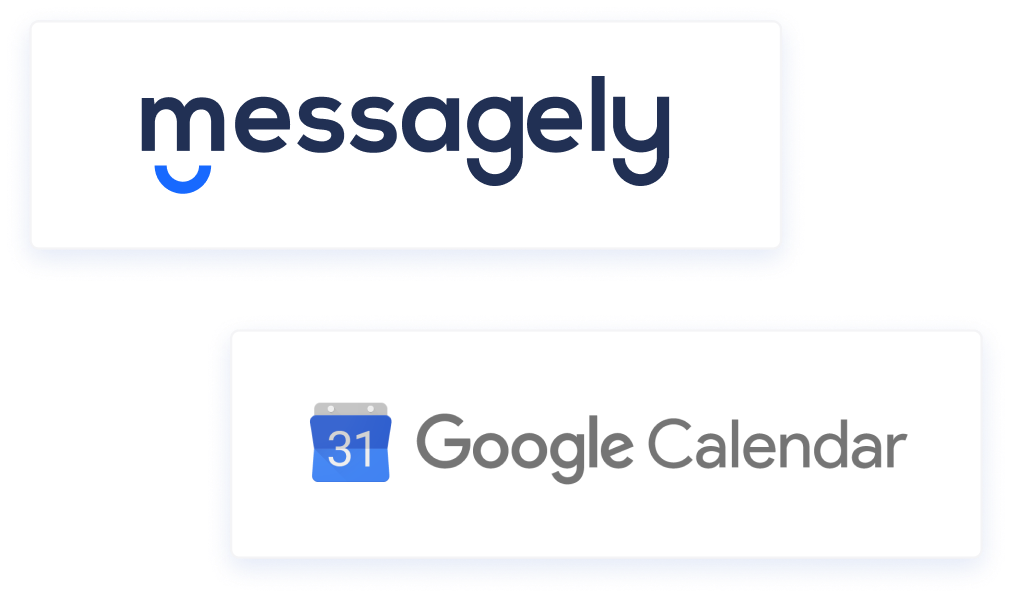 Messagely + Google Calendar
Book meetings automatically and sync them to your Google Cal.
Forget virtual assistants — just use the Google Calendar app to schedule meetings effectively and efficiently.
Schedule meetings in a matter of seconds
Invite your leads or customers to book meetings with you while you chat — this just takes a few clicks.
Automatically schedule meetings with qualified leads
Configure your workflow to automatically invite qualified leads to book meetings with you. Wake up to an inbox full of high-potential meetings.
Share your calendar outside of Messagely
Your public link lets you share your calendar outside of Messagely. Feature this link in your email signature, on your LinkedIn profile, wherever you'd like.
Alone, Messagely is powerful.
With integrations, it's unstoppable.
Integrate Messagely with the other tools you use, such as Slack, Salesforce, HubSpot, and more.
Sync data and updates, and nurture leads at the most opportune time.
Sync your data to craft highly-targeted nurturing campaigns.

Track interactions to identify your best-converting messages and bots.

Get prospects and leads to schedule meetings with you with zero fuss.
Follow up and convert your leads without leaving Slack.
Allow leads to request for a product demo, and qualify them while you're at it.