Customer relations are the basis for forming loyal customers. Strong customer relations strategies will ensure a strong emotional connection from the customer to a brand, making them brand advocates.
This is why ensuring great experiences with customers is vital to any business.
So, how do you strengthen customer relations? What does "customer relations" entail?
What Is Customer Relations?
Customer relations refers to how a business interacts with customers to improve their experience. Whereas "customer service" focuses more on individual experience, "customer relations" takes a more integral approach to how your company will develop and strengthen interactions with customers.
Customer relations isn't just related to customer service reps, it also entails marketing and sales team involvement. This happens naturally when you develop a new customer relations strategy. For example, the implementation of a customer loyalty program will include customer service reps informing your customers of how to enroll in the program, marketing strategies increasing awareness of it, and the sales team using it as a selling point.
Customer relations focus on improving and strengthening the relationship your company has with its customers.
The Importance of customer relations: What you should know
Customer relations are a vital part of every business.
Before the digital age, most purchases were made in person so establishing strong and personal relationships with customers was vital. Clients preferred to shop at businesses where they were recognized by name, with friendly-looking employees who were able to quickly resolve their issues.
These days, the only thing that has changed about this process is the channels by which good customer relations are established. When buying online, people will still look for user-friendly sites, quick resolutions, and personalized experiences.
In fact, although 86% of buyers are willing to pay more for a brand experience, only 1% feel as though the companies they interact with consistently meet their expectations.
So, how can you make sure your company is within that 1%?
3 Great Customer Relations Examples of Companies That Care
Here are some amazing examples of how companies have successfully strengthened customer relations:
1. Oasis: Multi-Channel Presence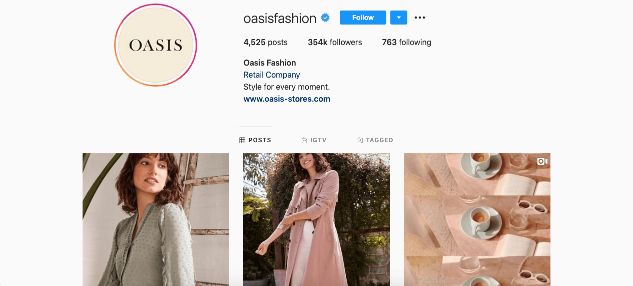 In the information era, your company has multiple ways of connecting with customers. This is something Oasis has done quite well. Oasis has expanded its ability to interact with customers but has kept its experience uniform. This is achieved through omnichannel support.
Oasis first focused on finding the channels its customers were using, then developed a consistent, integral strategy for those channels. Oasis' Instagram account is partially based on user-generated content, where users upload interactions with the brand. The best interactions are featured on Oasis's Instagram page.
The brand creates engagement, the user experiences Instagram follower growth and gains exposure.
Through a very well-integrated marketing campaign, Oasis has managed to create unique strategies for several social media channels, while keeping each channel visually uniform and congruent.
Learn from it:
Begin by finding out where your potential customers spend their time online. Find their preferred social media platforms and create strategies around them.
Don't integrate every strategy into every platform. Instead, create unique strategies that will work with individual platforms, while keeping your outward message uniform and consistent.
2. Coca-Cola: Charitable Foundations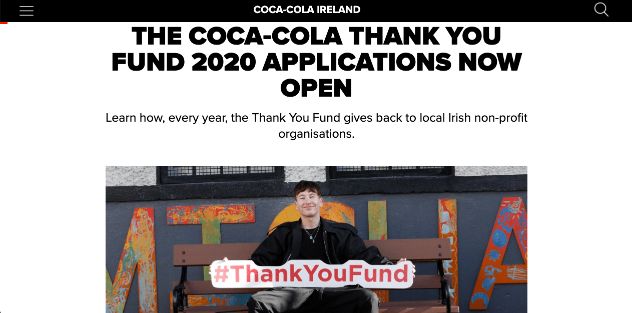 Since 1984, Coca-Cola has donated over a billion dollars through The Coca-Cola Foundation. Many other companies have charitable organizations,however, Coca-Cola stands out by reaching individuals and small communities through local charities.
With this approach, Coca-Cola has achieved a very personal reach, which humanizes their brand, by donating to causes with a local impact. This response distracts from the growing amount of concern surrounding the effects of sugary drinks, by creating a different narrative about Coca-Cola's societal impact.
Learn from it:
You may not have a billion dollars to donate to charity, however, Coca-Cola demonstrates that where you donate is more important than how much you donate.
Support local causes that impact the communities your business and your clients are most involved in. This way, your clients will see a demonstrated support of your community.
3. Starbucks: Understanding Your Customer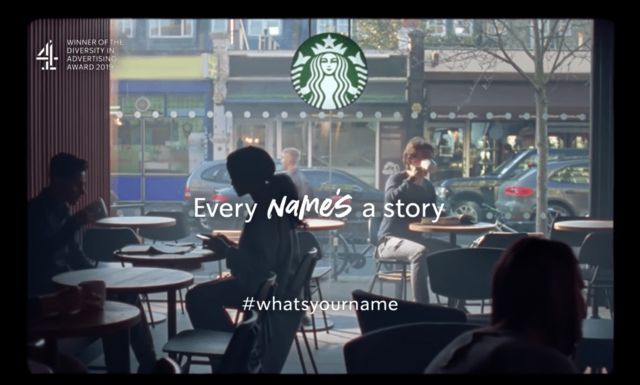 Early in 2020, Starbucks UK launched the "Every Name's a Story" campaign. This campaign promoted inclusivity and acceptance of all people, everywhere.
The highlight of this campaign, the video, focuses on "James", a man who is transitioning and no longer identifies with the name "Jemma". However, the people around him keep calling him by the wrong name. He goes to Starbucks, where he is immediately recognized and served with his preferred name, "James", written on his cup.
This award-winning campaign has two messages: to portray the challenges that non-cis-gendered people experience and to show that everyone is accepted in Starbucks locations, regardless of their backgrounds or differences. This was a message Starbucks desperately needed to send after the disastrous racist-related incident that had taken place a year earlier.
The campaign was a success, with the video garnering almost 3 million views, along with praise and awards from multiple people and organizations for its tactfully inclusive message.
Learn from it:
Many organizations have tried to target relevant topics, but have failed miserably. If the infamous Pepsi Superbowl ad in 2017 with Kendal Jenner taught us anything, it would be that marketing around these topics can quickly backfire.
There's only one difference between a good and bad "woke" ad: Being in touch with your customers.
Recognizing your customer's journey is key to developing a good relationship with them. Use data to perfectly define your customer profile and motivate your sales and customer relations representatives to connect with and remember repeat customers.
Five Science-Backed Strategies to Building Customer Relations
Here are a few different tactics you can use to start building strong customer relations.
1. Communicate with your customers
Just like any other relationship, customer relationships are built upon communication. You may want everyone to know about your brand with a flashy marketing strategy, but any strategy will be useless if you don't know how your audience is responding.
According to Microsoft, 52% of people want companies to take action on feedback provided by their customers. People want to be heard, and they now have a multitude of channels to express how they feel.
Through proper customer communication, you can know your customers better, find ways to improve your services, and anticipate and resolve issues. This creates a strong relationship with your customers because it allows you to give them what they need, when they need it.
Start today:
Open lines of communication with your customers. Find out more about them through surveys, reviews, and customer interactions.
If you have employees that directly interact with customers, have them go through proper training to improve their communication skills. Listen to your employees' comments about frequently asked questions and common customer issues.
Finally, consolidate all that you've learned by using the data to identify trends and improve your customer profiles.
2. Promote customer experience
These days, people are looking less for products and more for experiences. They don't want a product or service that solves their issues. They want an experience that can become a topic of conversation with their friends, or content for their social media posts.
Although this is hard to achieve, this is also a very profitable goal. If you can give your customers the experience they're looking for, they will not only become loyal to your company but also enthusiastic brand ambassadors who will convert people for you.
Start today:
The first thing you need to ensure is that all of your content is cohesive and matches your brand's personality. This will give your customers a unified brand experience.
Next, gather your customer's data to identify their needs. The most important questions you can ask your brand are "Why are our clients looking for us and how can we surpass their expectations?".
Train your customer service reps to excel at what you specialize in and reward their behavior when they do. Make sure they have all of the tools necessary to craft unique customer experiences.
3. Smile
Smiles are incredibly powerful. A smile can be welcoming for friendly customers, and disarming for angry ones. They have a very powerful effect on people, because, if someone is happy to see us, we should be happy to see them too. Even dogs pull this trick on us all the time.
Smiles are so powerful that multiple studies have shown that people can detect one even when the person can't see the smiling face, such as through the phone. Maintaining a positive attitude is key, and it all starts with a smile.
Start today:
Train your customer service employees to smile as a way to greet customers. Build strategies that help foster a positive attitude while working at your company, so it can spread to both your employees and customers.
Make sure your employees are trained in positive body language and affirmative words.
4. Personalize your customer experience
The truth is, the more clients you have, the less control you'll have over their experiences. However, to your clients, you are still a unique part of their lives, regardless of how many customers you have. If they feel like your company is forgetting about them, they'll forget about you too.
71% of consumers get frustrated when their shopping experience is impersonal. People want to feel like individuals, not just consumers.
Start today:
Personalizing all of your customer interactions isn't as hard as it sounds. If you have properly-built customer profiles, then you already know the basics of their needs and their main demographics.
A great first step is to ensure your clients can reach you however they want. Whether by phone, WhatsApp, chat, Facebook Messenger, or email, meet them where they're at instead of forcing them to meet you through a single channel.
Make sure your customer reps know your regular clients. If this becomes too hard for them, you can use CRMs and messenger platforms like Messagely, which allows your reps to know everything they need to know about a customer as soon as they make contact.
5. Find more ways to communicate with customers
If you want to build a relationship with someone, you have to start by establishing the first contact yourself. That's why you need to keep looking for ways to get in touch with new customers.
A customer who doesn't read any of your emails may be open toa recommendation from the right influencer. If you want to find valuable customers, you have to know how to look for them.
Start today:
You don't have to be active in all social media platforms and offline channels. Start where you know your customers spend their time. Pick a couple of large platforms where your users are active, such as Instagram or Facebook. Create a strong SEO content strategy for people who are looking for content on Google. Reach potential B2B clients with a strong LinkedIn profile.
The more channels you're using, the better the chances are of connecting with your next customer.
BONUS: Focus on building long-lasting relationships
When you think about your most meaningful personal relationships, you probably don't think about someone you've just met. You think about people that have been around your life for years, maybe even decades.
Similarly, customer relationships are built over time. Don't be eager to hit a home run with every single customer interaction. This will not only fail but will quickly burn out your efforts.
Instead, focus on establishing the grounds for a long-lasting relationship to take place. Maintain a consistent message and customer experience so your audience knows what to expect from you. Build customer loyalty programs that reward customers over time.
If you stop focusing on the minutia of every interaction, you will see customer relationships for what they are.
5+ Resources to Strengthen Your Customer Relations Skills
Here are the best resources you can find to improve your skills and to find more ways to create strong customer relations:
1. Blogs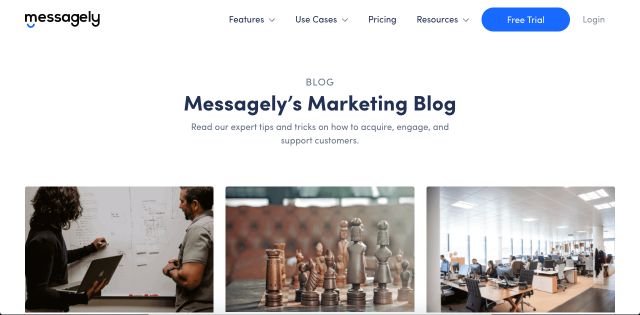 The simplest and easiest way to improve your customer relations skills is the way you're doing it right now: reading articles online!
At Messagely, we know that our success depends on your success. That's why we've released multiple articles on how to improve and fine-tune your customer service skills. On our blog, you can find articles on conflict resolution, dealing with rude customers, providing exceptional customer service, and even hiring the right people to create customer experiences.
View our blog here for even more learning tools. It's free and continuously updated.
2. Customer Support Books
There are many books you may use to learn customer service skills and to improve upon the skills you already have. They are also invaluable in helping you teach those skills to your employees and overhaul your entire customer service approach.
Some of our favorites are: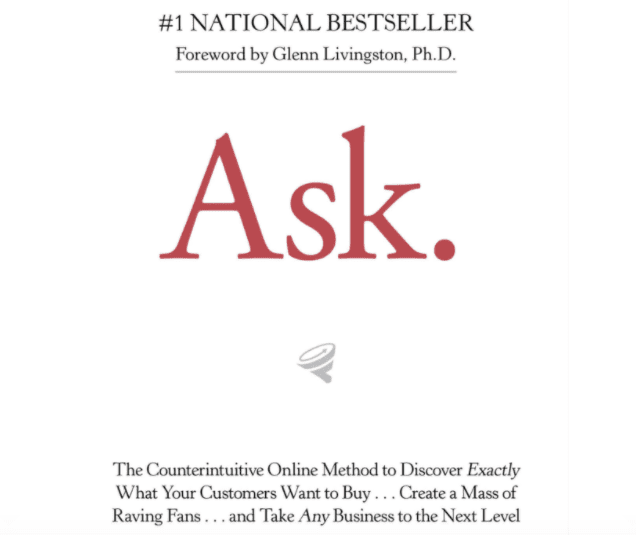 This is an incredible book that will guide you towards finding out exactly what your customers want. It teaches you the right questions to ask and the right way to ask them to make your customers feel heard and validated.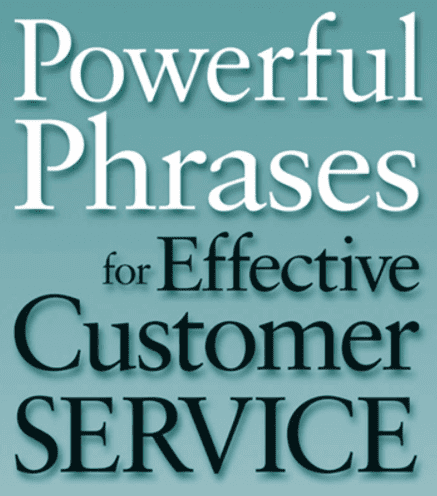 If you're looking to create scripts and guidelines for customer service, this is the book for you.
The author covers thirty challenging customer behaviors and twenty common employee-caused negative encounters with examples and explanations. It tells you exactly what to do to get the most out of each interaction and to come out victorious in the end.
This book takes you on a journey through the customer experience. It shows you the four pillars of excellent customer service and includes many tools you can use in your customer relations.
3. Podcasts
Customer service podcasts are a great way to learn new techniques to strengthen customer relationships and to stay informed of marketing and customer service trends.
Here are a few of our favorite picks:
Churn Buster Playing for Keeps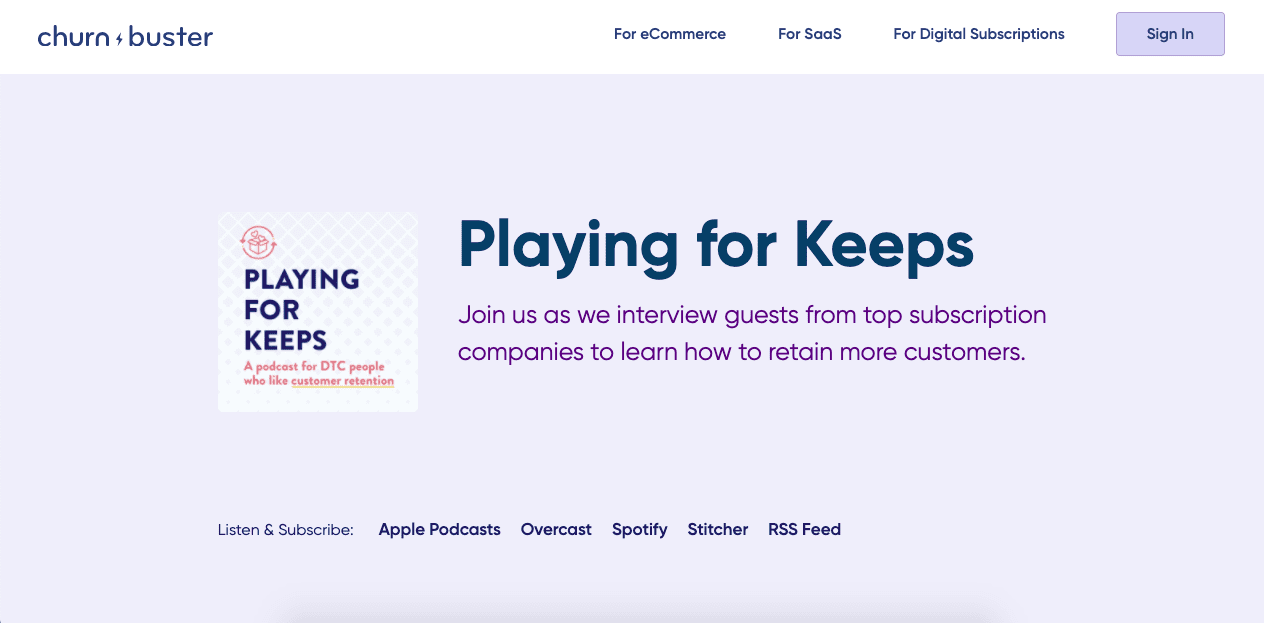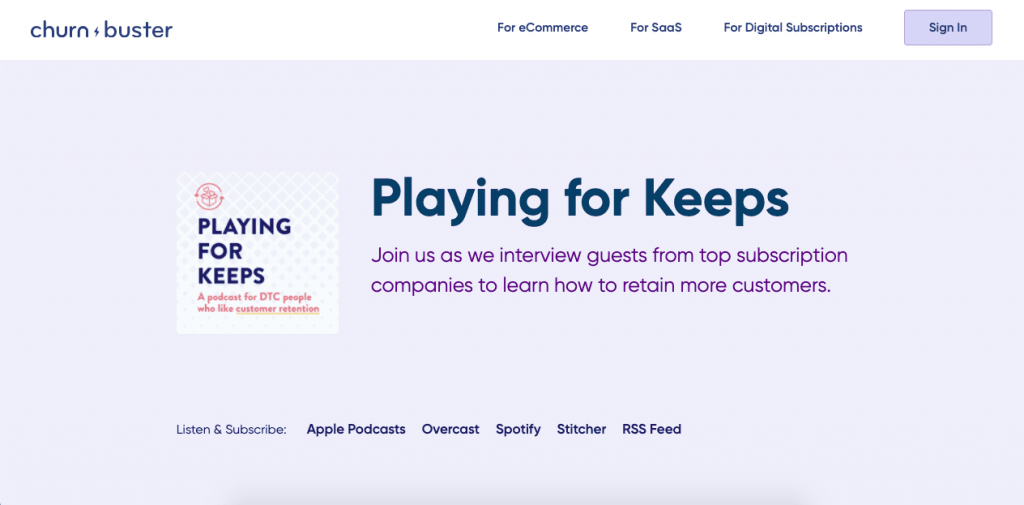 Although, as of right now, there haven't been very many episodes released, The Churn Buster Playing for Keeps podcast does a great job of explaining how small SaaS companies can reduce churn and increase customer retention.
Included is an episode about writing emails for customer retention in which they explore case studies and provide feedback that you can apply to retain customers in your business.
The Sales Journey Podcast with Tasha Smith
Tasha Smith, founder of Emerge Sales Training, stars in this podcast focused on improving customer communications.
She provides great insight into techniques you can apply in your business to better understand your clients. She's about to produce her 400th episode and has managed to stay consistent and fresh in her message.
The Modern Customer Podcast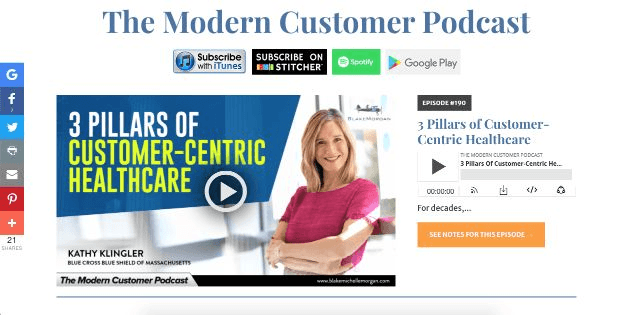 Hosted by Blake Morgan, a customer experience strategist and Forbes contributor, The Modern Customer Podcast is a podcast focused on customer experience and leadership.
This podcast is a necessity for any customer relations manager who needs to stay up-to-date in marketing and customer retention trends, as well as polish their leadership and customer relations skills.
The Modern Customer Podcast features episodes that teach how customer support, great content, and happy customers all go hand-in-hand.
4. Customer Service Motivational Speakers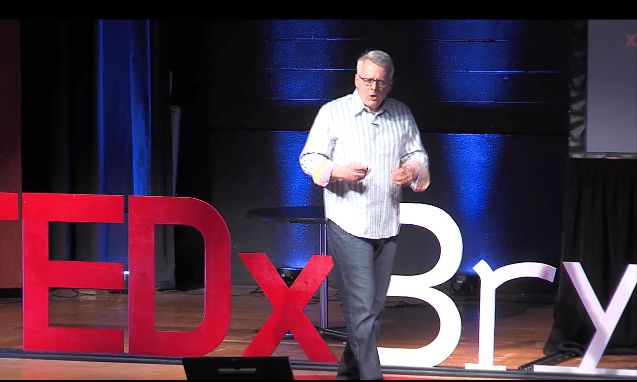 There was once a time where it was necessary to spend tens of thousands of dollars to get someone to speak at your business, but today there are many customer service speakers available to anyone who has an internet connection. You can learn from them through the same device you're using to read this article.
Here are a few ideas:
To begin, check out John Boccuzzi, Jr.'s Ted talk on customer service, in which he talks about how he was seduced by good customer service.
If you're looking to inspire your customer service reps to make the most of their time, encourage them to watch The Fred Factor, by Mark Sanborn, where he talks about how one mailman went above and beyond for him.
If you're looking for a quick video about how to find the best little extra service in your customer service, watch Give 'Em The Pickle, by the late Bob Farrel.
5. Online courses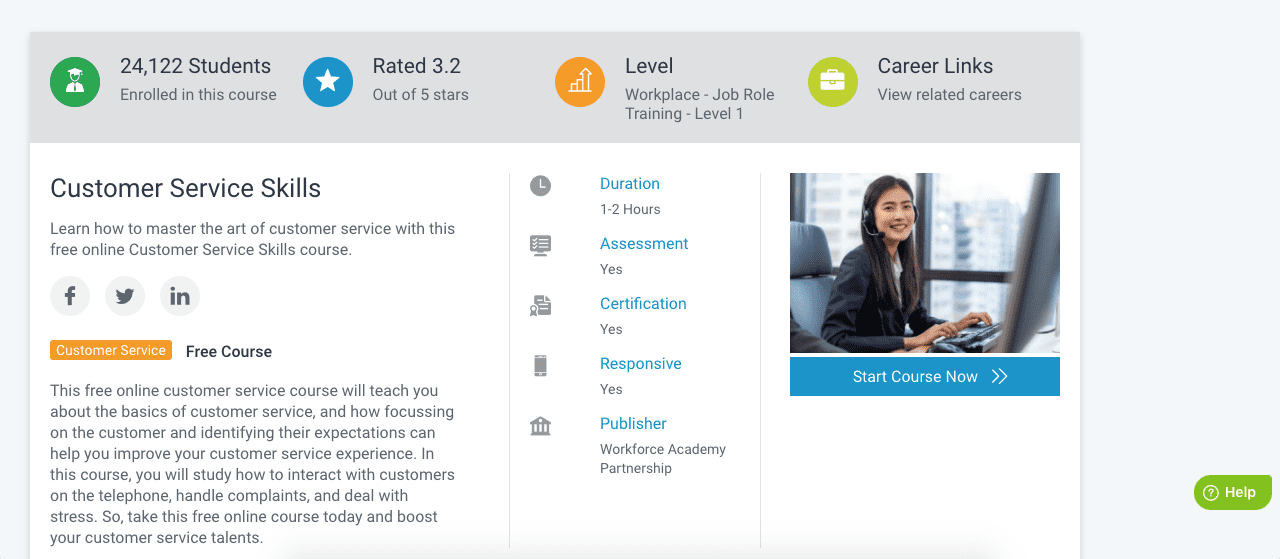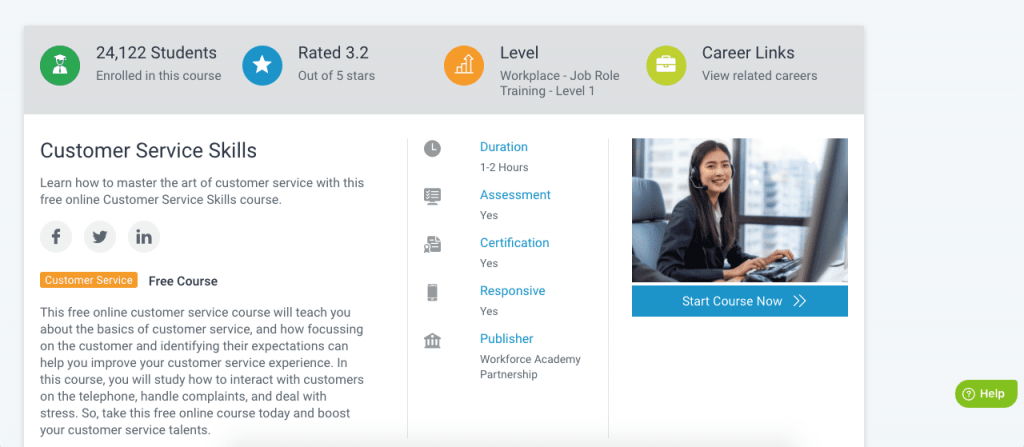 There's no better way to learn how to strengthen customer relations than by having experienced people teach you.
Luckily, there are multiple online courses, some even for free, such as:
Oxford Home Study: On this website, you can access a short course about customer service and view multiple other customer service courses, specific to various industries.
Udemy: Udemy is known for its multitude of courses in a wide array of topics. You can find tons of customer service and customer relations online courses with a 30-day money-back guarantee.
Alison: With Alison you can get a diploma in customer relations, learning the basics and guiding you to practical applications through this free course.
6. Customer support conferences and meetups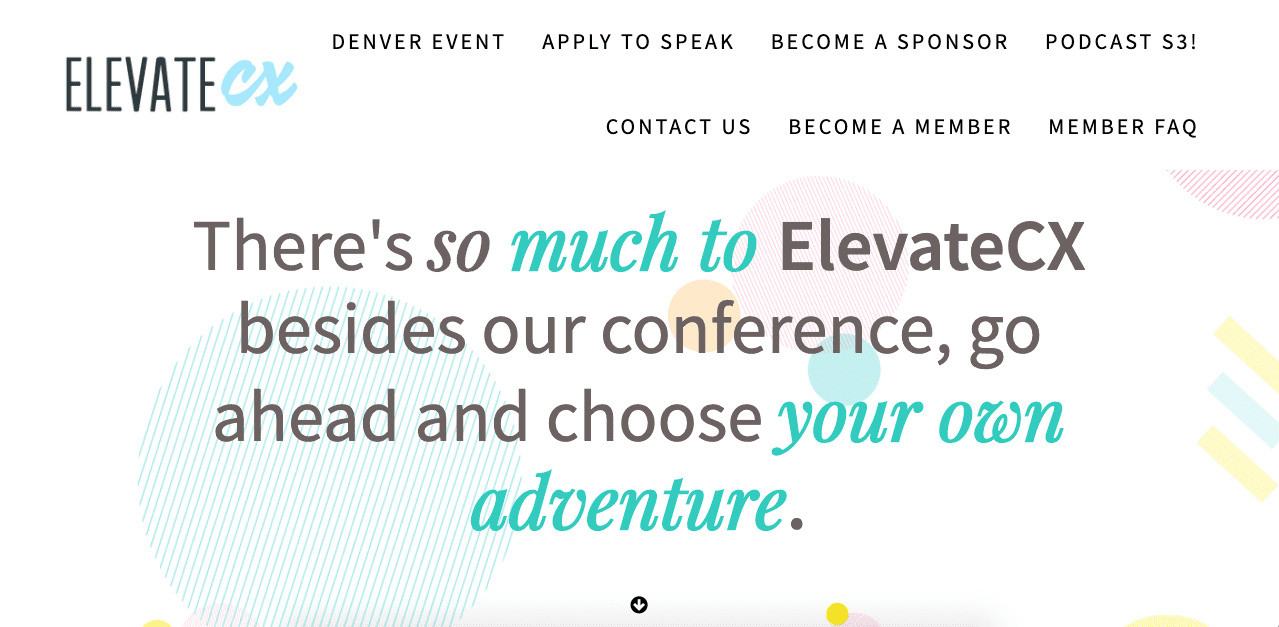 If you want to chat with people directly about customer service, there's no better place than customer support conferences and meetups.
One of the best customer support conferences you can attend is Elevate, an annual conference held in Denver. You can also find local events on meetup.com to attend one that interests you.
Conclusion
Building strong customer relations is key for any business. If you want your customers to engage with your brand, be loyal to your company, and promote your product, you need to create a strong relationship with them.
By using the strategies and tools we mentioned above, we're sure you'll quickly develop your own customer relations techniques to grow your business and connect with your customers.