Each day, we all communicate using a diverse range of methods to share our ideas, thoughts, emotions, and opinions.
Communication is a beautiful thing that's at the core of who we are. But it's also very complex, and the threat of miscommunication is constantly looming. In fact, Dale Carnegie (the author of How to Make Friends and Influence People) stated that 90% of management problems are caused by miscommunication.
When it comes to customer service, miscommunication can be very damaging. Without a strong focus on communication, you can quickly frustrate your customers, suffer reputational damage, and eat up your profits.
Scary, right?
Luckily, this piece is here to help. We're going to dissect:
The definition of miscommunication

The key causes of miscommunication

The impacts of miscommunication

10 proven tactics that keep miscommunication at bay

7 high-level examples of miscommunication, and what we can learn from them
What is miscommunication (according to science)?
The Oxford dictionary gives us a succinct definition of miscommunication:
"A failure to make information or your ideas and feelings clear to somebody, or to understand what somebody says to you."
We love that this definition shows miscommunication is a two-way street. It can be caused by the speaker or the listener. This definition really underscores just how challenging it can be for customer service professionals to consistently communicate.
And clear communication is even more challenging for customer service professionals today—because there are so many communication concepts they need to master. Experts will need to share a consistent message across telephone conversations, IM applications, email, and more. 
As we will see shortly, there are lots of causes for miscommunication, some of which are very innocuous and innocent. And the consequences can be dire.
What causes miscommunication in customer service?
Miscommunication poses a substantial threat to great customer service. It can lead to dissatisfied customers, reputational damage, and costly errors.
But if we're going to tackle miscommunication head-on, it's critical to examine what causes miscommunication in customer service. 
In its report on miscommunication, The Economist conducted a survey and collected some very interesting findings…
Here's a closer look at the main culprits that cause miscommunication:
Rushed communication
Too many businesses make the mistake of spreading their customer service teams too thin. They'll set unattainable targets that cause their team members to work at unreasonable paces. Unsurprisingly, this trend causes customer service professionals to rush.
When communication is rushed, mistakes are made. Customer service agents will inevitably begin to scan over details, listen passively, and get lost in a flurry of activity.
A failure to use active listening
Active listening is the process of really concentrating on what a person says. Active listeners are completely engaged, and they really give their conversation partner the attention they deserve. This skill is fundamental for great customer service.
The average person will hear between 20,000 and 30,000 words over the course of a day. Obviously, that figure is significantly higher for customer service professionals. So it can often become challenging for them to really engage and practice active listening! 
Buried under a deluge of information and words, customer service professionals can sometimes switch off if they don't have the appropriate training.
Hasty assumptions 
We all know what it feels like to listen to another person. Sometimes, we'll have strong internal dialogue that makes assumptions and predictions about the conversation. This tendency is completely natural!
Customer service professionals must be able to silence that internal dialogue as much as possible. After all, the tendency to make assumptions can affect their ability to communicate properly.
A clash of communication styles
Did you know there are four main communication styles? Everybody naturally falls into one broad group (though they can occasionally switch between them in the right situation).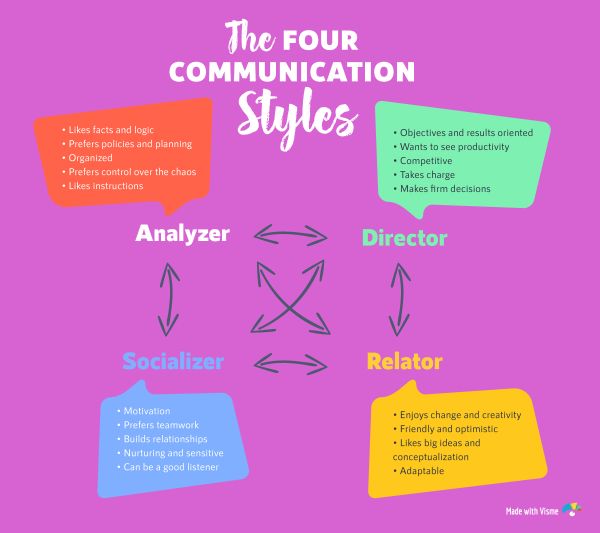 A conflict in styles can sometimes lead to miscommunication. For instance, it's easy to imagine how a socializer and analyzer might find it difficult to find common ground. 
A lack of leadership
Every customer service representative has to move forward as a unit. They should share the same messages and guarantee a consistent level of service to each customer. But a lack of internal leadership can cause customer service professionals to become confused and unclear in their messaging.
This lack of clarity can cause customer service professionals to share conflicting messages with their customers. This unsatisfactory form of miscommunication will surely result in a higher churn rate.
The heavy impact of miscommunication
Great customer service is all about seamless communication. So it's not surprising that miscommunication can undermine your entire customer service offering.
Here's a closer look at what's at stake:
Dissatisfied customers
Miscommunication can reduce the effectiveness of customer service and extend the length of a customer service interaction. This issue becomes more significant when you take the following numbers from Statista into account:
27% of Americans report "lack of effectiveness" as their #1 customer service frustration.

12% of Americans rate their #1 frustration with customer service as "lack of speed."

 
A damaged reputation 
We all know how frustrating it can be to endure unpleasant customer service experience. Miscommunication can be baffling, which can be a serious barrier to resolving the problems we have.
Therefore, the average American will tell 15 people about a bad customer service experience. If you fail to deliver and get a reputation for poor communication, you run the risk of suffering serious reputational damage.
Higher churn rates
Losing a customer to a competitor is a terrible experience. A high churn rate can deal reputational damage, reduce the number of potential customers, and remove the ability to upsell new products and services.
Miscommunication is responsible for lots of churn, too. One-third of respondents to an American Express survey said they would consider switching companies after just one instance of bad customer service.
Stressed, demotivated, and frustrated employees
A report on miscommunication from The Economist shined a light on the repercussions of poor internal communication. 44% of respondents relayed that miscommunication had caused a delay or failure in their ability to complete projects.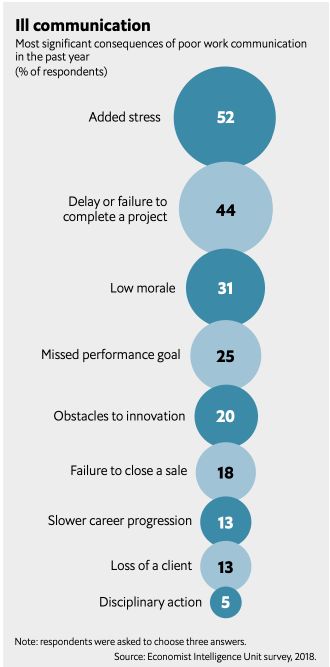 The report also showed that miscommunication can impact the morale of team members and cause workplaces to be more stressful. This impact can cause your team members to deliver subpar customer service.
10 ways to avoid miscommunication with your team members and customers
Here's a look at the ten key techniques you can use to avoid internal and external miscommunication…
Invest in active listening training.
The majority of miscommunication and misunderstanding stems from the absence of active listening. For this reason, it's very important to train your customer service professionals and empower them with the right resources.
Here are some great resources that can help you develop your own understanding of active listening and train your team members:
Very Well Mind: How to Practice Active Listening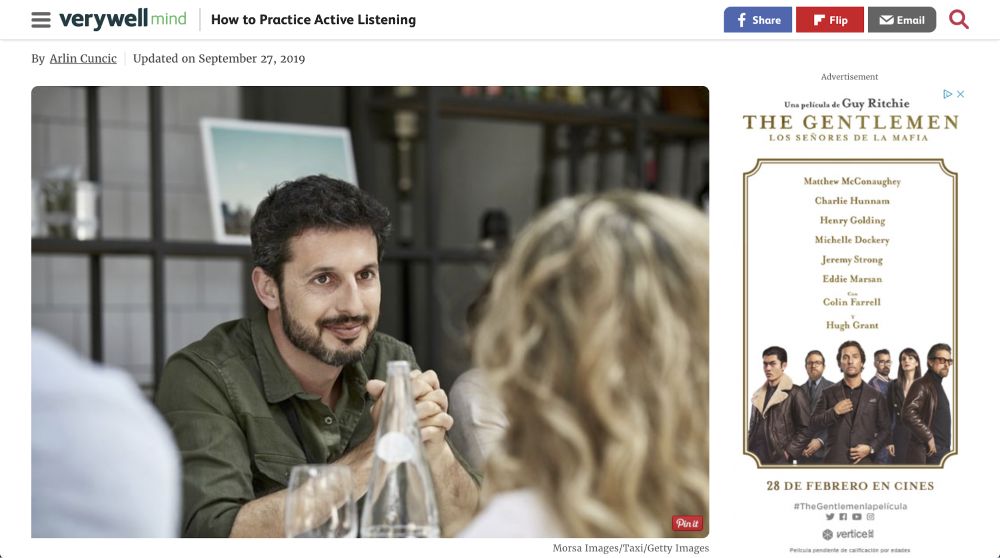 This great article on active listening takes you through the features of active listening, as well as its purpose and benefits. You'll find a suite of tips and examples here, too.
Active Listening: Skills You Need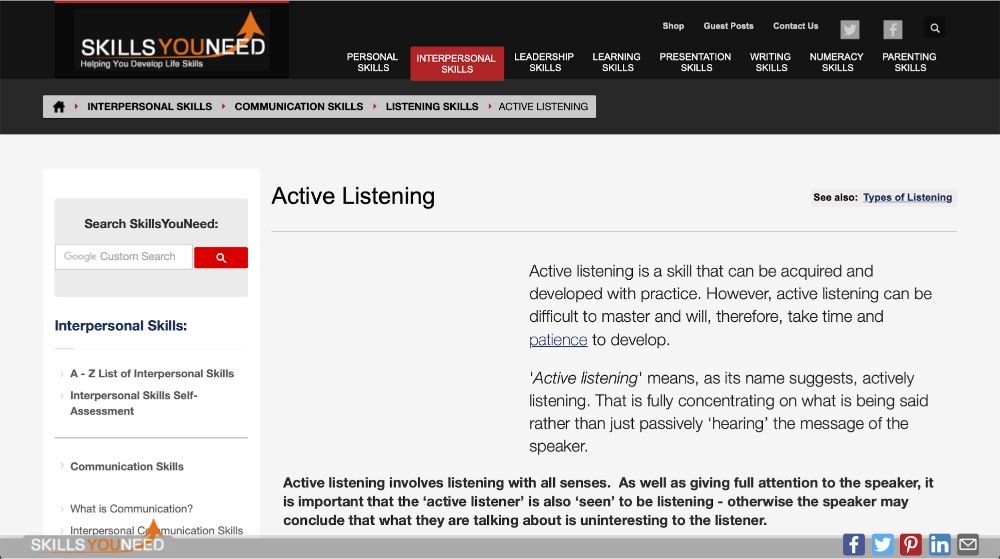 This guide to active listening takes you through the importance of active listening, as well as the verbal and nonverbal signs involved.
Polish your communication culture.
If you're going to communicate clearly (both internally and externally), you have to weave clear communication into the fabric of your culture.
The most effective executive teams will work to put together inspiring, cohesive cultures within their businesses. If you're hoping to incorporate communication into your company culture, you'll want to start utilizing these great resources…
Lattice: Creating a culture that encourages communication in both directions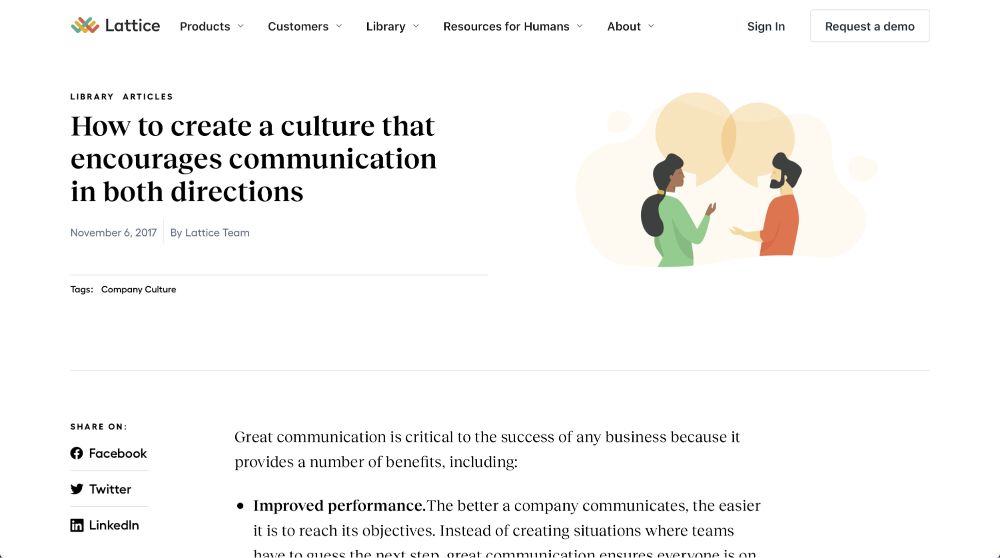 This great article from Lattice is a fantastic starting point if you're looking to create a culture of communication within your customer service team. This piece will walk you through the benefits of communication and the practical steps you can take to encourage adoption. 
HuffPost: Creating a company culture of communication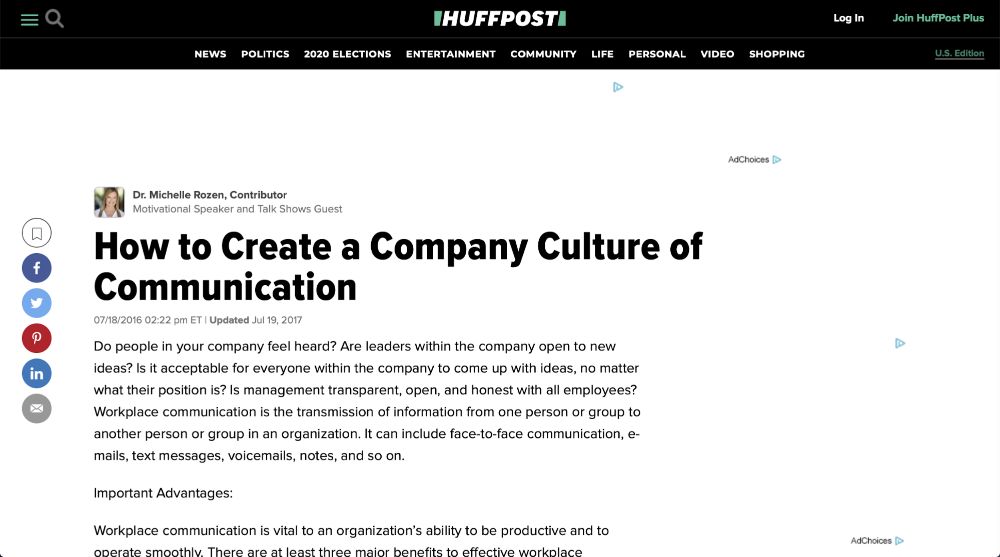 This piece from Dr. Michelle Rozen takes readers through some of the key considerations they'll need to make if they're going to create a culture of collaboration within their business.
3. Undo hasty assumptions.
Earlier in this piece, we touched on the ways assumptions can have corrosive effects on your ability to communicate clearly. If you're going to deliver effective customer service, you'll want to encourage your team members to avoid hasty assumptions.
Here are some of the key resources you can use to achieve this goal… 
Harley Therapy: Understanding Why Assumptions Are Wrecking Your Mood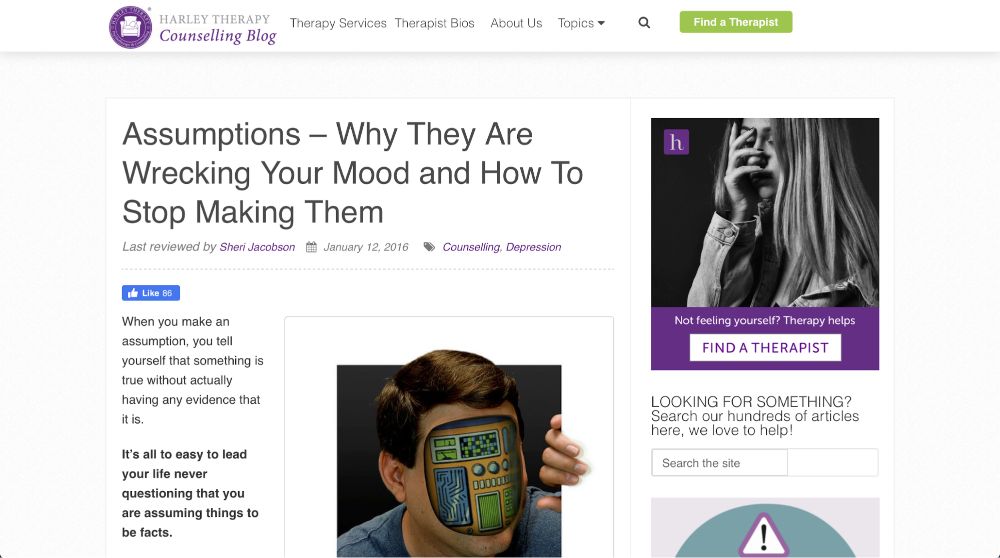 This piece from Sheri Jacobson offers an interesting look at why we make assumptions, and how our brain is wired to seek out patterns. The piece then looks at the negative impacts of assumptions and the steps you can take to avoid them.
4. Understand cultural differences through diversity training.
It's very important to make sure your team members are able to effectively communicate across cultural lines. People have a diverse set of expectations about communication, depending on their backgrounds.
If you have a particularly international user base, you'll need to prepare your team members to reduce the impact of miscommunication. Here are some great resources to get started…
Chrysos: Top Ten Tips for Effective Cross-Cultural Communication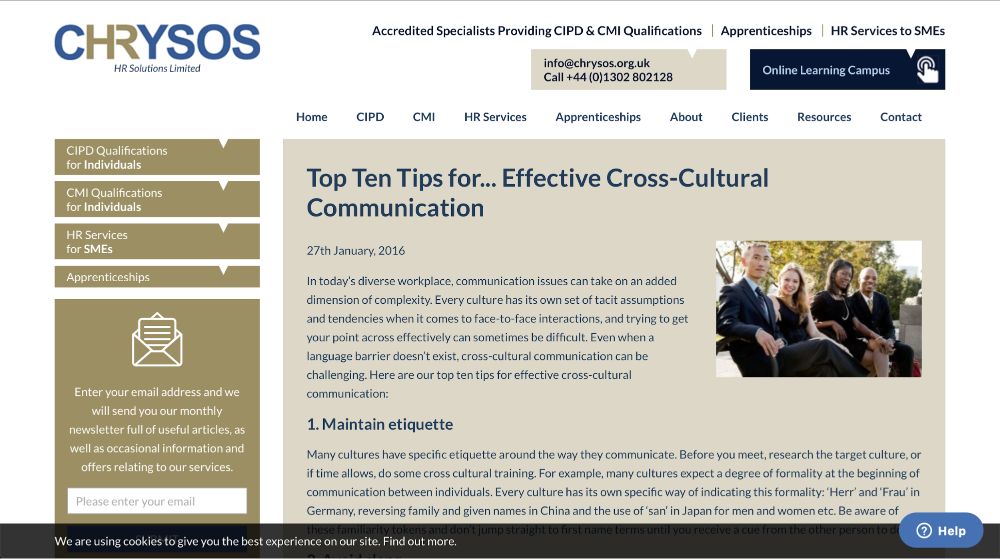 This piece from Chrysos takes the reader through ten simple tips they can use to ameliorate their cross-cultural communication efforts. If you're looking for quick, practical tips, this resource is a great place to start.
MindTools: Effective cross-cultural communication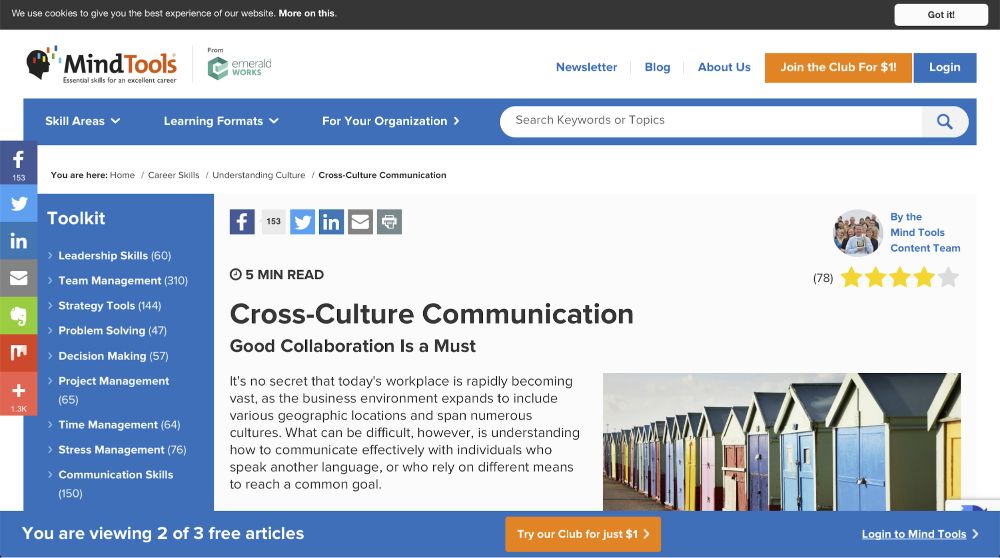 This exploration of cross-cultural communication offers a blend of insights and tips, which allow you to effectively guide your customer service team.
5. Invest in product training.
While every customer interaction is unique, it's important to make sure your customer service representatives are able to consistently communicate and share the same information.
If your customer service team isn't aligned in its product knowledge, the impact could be disastrous. For instance, your customers might find themselves pulled back and forth, and they'll get very negative impressions of your business.
Here's a great resource that can help you internally run an effective training program… 
Explorance: 5 Steps to Creating Effective Training Programs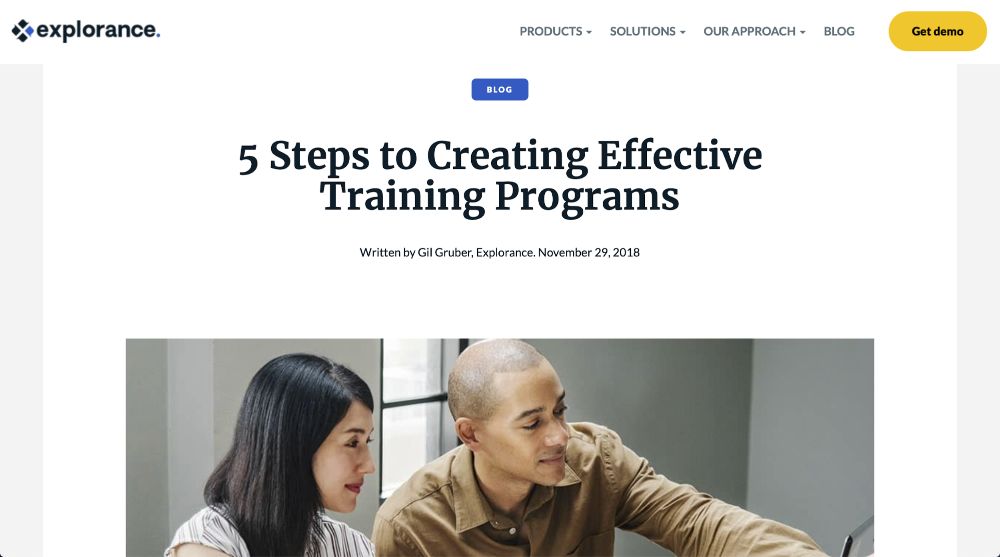 This piece from explorance walks you through the five steps you must follow to implement effective training for your customer service team.
6. Regarding internal policies, develop an appreciation for brevity.
If your customer service representatives are too verbose, they run the risk of tiring and frustrating your customers. Brevity is the key to effective communication, so you should encourage your team to use it.
Here are some of the key ways you'll need to master the art of concise communication…
Think before you speak.
The key to concise communication is taking the time to think before you speak. All too often, customer service professionals feel the need to fill moments of silence, so they'll rush to speak.
This trend can affect the quality of their communication. So encourage your team members to take a second or two to collect their thoughts before they speak.
Use meaningful language.
Your customers want a fast resolution to their issue, so your customer service team should deliver. Encourage your team members to use meaningful language that pushes the conversation toward a conclusion.
And they should avoid hollow phrases that don't carry any meaning and act solely as filler.
Cater your message to the listener
Your customer service representatives should make constant decisions about which information to share with the customer and how. They should base those decisions on each customer profile. Does he or she already understand an important concept? Is he or she technically proficient?
This step can help expedite discussions and move conversations forward. 
In order to encourage brevity, you might want to place a strong emphasis on it during onboarding and focus on it in your employee handbook.
7. Don't overthink your communication.
It's very common for people to overthink things during a conversation. We all know what it feels like to find ourselves overthinking and second-guessing everything we say.
It's an unpleasant experience, but it also stifles our communication. We'll often make mistakes and come across as unfriendly or reserved, which is undesirable for a customer service professional. Stress can also mount up over time and cause burnout.
There are a few techniques you can use to stop your customer service team members from overthinking their various interactions. Here are just some of the tactics you'll want to use…
Schedule time for reflection. 
Life is often very hectic for customer service professionals, so it's important for you to help them by scheduling times for reflection. Just knowing there's a specific time to reflect in the future can help your team feel more at ease.
Create a comfortable environment. 
Your team members should feel as comfortable as possible. If they're at ease both mentally and physically, they'll be able to treat your customers in a calm, constructive way.
Encourage mindfulness training.
You might even decide to invest in mindfulness training for your customer service team members. They'll appreciate the gesture, and it could help them focus on the here and now, rather than worrying about previous interactions.
8. Encourage your team to speak their minds.
It's important for your customer service team to feel comfortable and willing to speak their minds. If they're too concerned about what to say and when, they'll second-guess themselves, which will impact their ability to communicate honestly. 
To encourage your team members to speak, you'll need to create an atmosphere of honesty and transparency within your department. This tactic is easier said than done, and it's going to take a lot of constant effort.
Here are a couple of resources that can help…
Inc.: 4 Ways to Get Employees to Really Speak Their Mind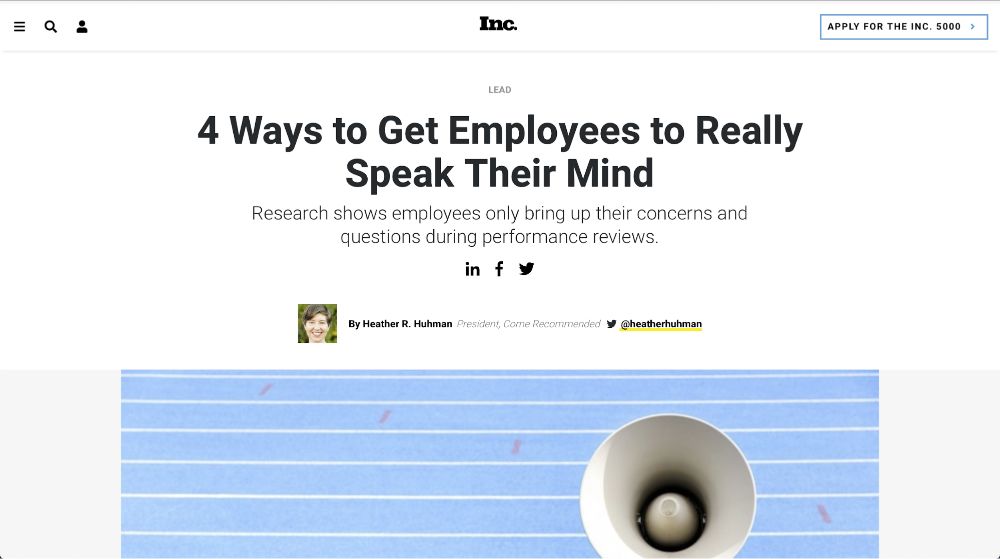 This piece on employee communication offers four fantastic tips you can use to start building a culture of honesty on your team. If you apply these tactics, you'll be sure to see your team members come forward more regularly.
9. Exercise strong leadership.
Your customer service team members look to you for guidance. When it comes to communication, you have to provide the right information and set the right example, or the efforts of your team members will be doomed to failure. 
Here's another piece from Inc. that offers leaders lots of ideas about how to lead from the front and inspire their teams.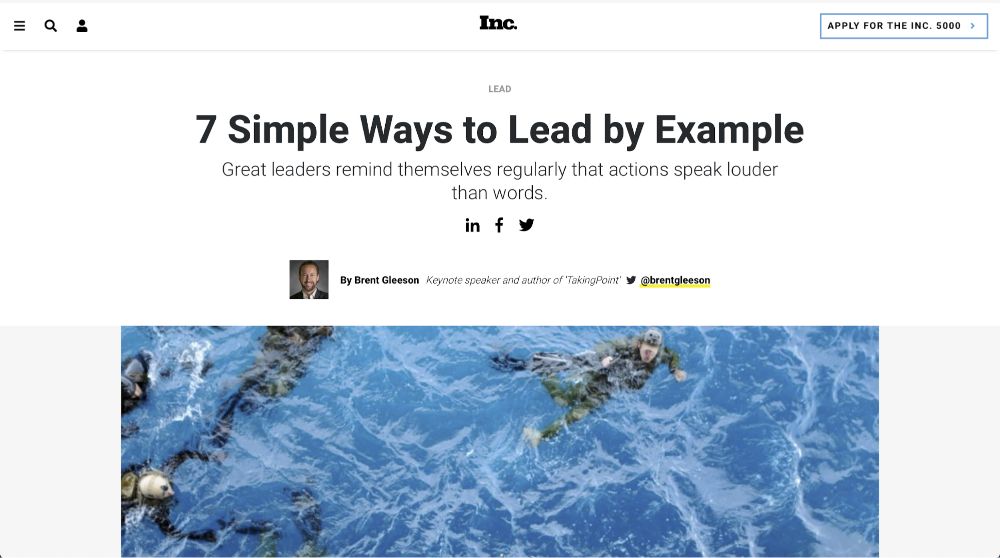 If you're able to lead from the front and set the right example, your customer service team will be sure to improve its results.
10. Make good use of chatbots.
In all likelihood, the majority of your customer service interactions will revolve around a few key areas. For instance, these areas might include pricing or a suite of FAQs.
You should be sure to leverage the immense power of chatbots, in order to offer faster resolutions to customer questions. While these chatbots are taking care of more manual tasks, customer service representatives are freer to tackle complex queries.
Here's a great piece from Stream Creative on how to craft compelling chatbot scripts that help you communicate effectively.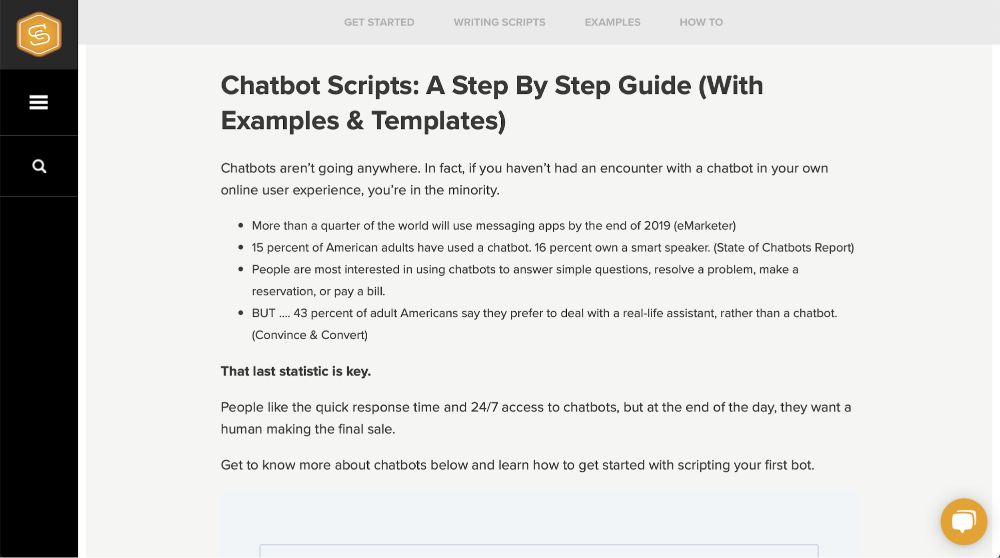 5 famous examples of miscommunication in customer service, as well as ways you can learn from them
Miscommunication can affect even the world's biggest companies. Here's a look at some high-profile examples of miscommunication in customer service. It also shows you the lessons you can learn from each of them.
1. T-Mobile Austria's lack of internal cohesion
T-Mobile Austria recently merged with UPC Austria to become Magenta Telekom. But T-Mobile was a major player in the industry, and it was one of the largest mobile companies in the country. 
In 2018, T-Mobile Austria found itself in trouble with this Twitter exchange:

As you can see, it was quite the customer service failure. Not only did the representative come across as arrogant and combative, it appears as though the representative went far beyond his or her realm of expertise.
Rather than coordinating with the network security team and formulating an appropriate response, the T-Mobile representative decided to communicate unclear information, which caused a huge issue for the company as Twitter users expressed their disbelief.
What we can learn from this miscommunication
This example of miscommunication really shines a light on how important it is for customer service representatives to escalate complex queries and internally find the appropriate point of contact.
Customer service representatives will often feel lots of pressure to deliver answers and help, but this example shows how this trend can lead to some serious miscommunication.
2. Amazon's $7,000 toilet paper
Last year, one business in the USA chose to capitalize on an offer to purchase three cartons of toilet paper from Amazon at the low price of just $88.17.
But miscommunication among the seller, the buyer, and Amazon meant that price rose to an eye-watering $7,455.
There were a few reasons this bizarre transaction happened:
The seller had overcharged for shipping and broken Amazon's rules.

The buyer didn't check the final delivery bill.

The Amazon customer service system failed.
After the shopper addressed the issue with Amazon, its representatives failed to find a solution, and recommended that the shopper speak directly with the original third-party seller. When she didn't get a response there, she decided to share her story with the media.
Once the story spread like wildfire, Amazon sprung to action and reimbursed the shopper for her purchase.
What we can learn from this miscommunication
First, it's always important to check over the details and stay engaged! Second, it's important for businesses to empower customer service representatives and escalate potential issues. Amazon could have resolved the issue quicker by not referring the buyer to the third-party provider and handling the issue in a more proactive way.
3. British Airways failed to stay attentive on social media. 
Staying on top of social media activity is a huge challenge, particularly for huge businesses like British Airways.
For many disgruntled fliers, social media has now become their first port of call, as far as obtaining information and updates. Twitter is a very popular platform, so  it's important for customer service teams to deliver there.
In this example of miscommunication, British Airways failed to stay on top of Twitter activity, and drew the ire of one customer, who used a novel approach to voice his frustration: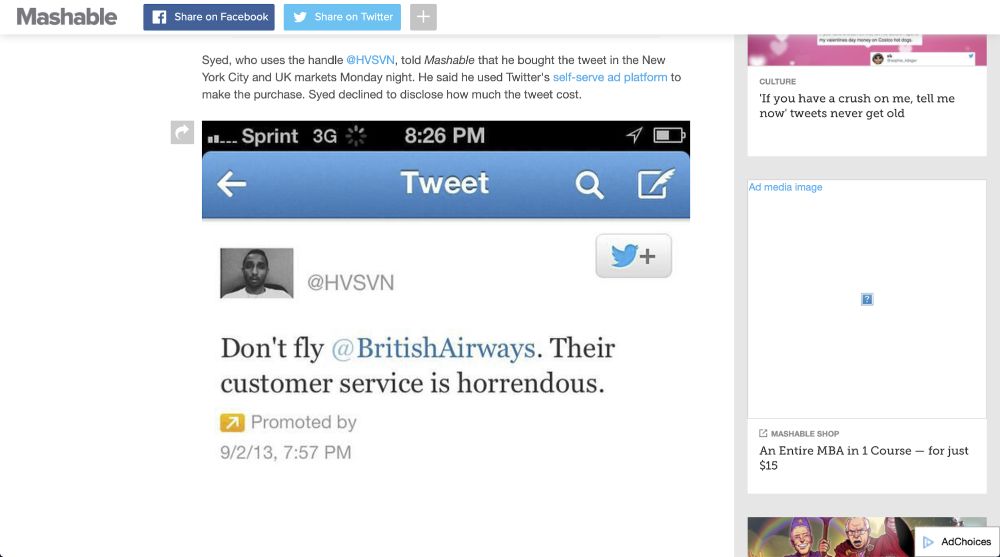 The customer took out a promoted ad on Twitter to voice his displeasure, which dealt significant reputational damage to the airline.
What we can learn from this miscommunication
As we touched on earlier, timeliness is paramount when delivering great customer service. If you're going to satisfy the needs of your demanding customers over social media, it's critical for you to invest in the appropriate tools and resources.
4. Comcast's stubborn disconnection failure
Miscommunication isn't always unintentional. Some customer service representatives intentionally miscommunicate, in order to try and frustrate their customers into submission.
This very underhanded tactic should obviously be avoided. As we can see from this frustrating Comcast call, the reputational impact is severe:
What we can learn from this miscommunication
This example of intentional miscommunication underscores the critical importance of adopting a customer-first mindset. If your customer service professionals are able to put your customer first, they'll often make the right choices and overcome miscommunication.
5. Bank of America's misuse of bots
Bank of America is one of the most powerful institutions in the USA, but it experienced a serious customer service failure when it failed to properly use a Twitter bot.
Back in 2013, American's third-largest bank automated its responses on Twitter. In a few instances, this practice created some seriously awkward exchanges. Here's just one of them: A man in New Jersey wrote an anti-foreclosure message in front of a Bank of America branch and tweeted a photo…
What we can learn from this miscommunication
Never underestimate the power of the human touch. Automation and chatbots are excellent tools, but you can't afford to give your customer service over completely to bots and other automation tools.
Conclusion
We hope this piece helps you prevent miscommunication regarding customer service. To constantly keep miscommunication at bay, it's critical for you to employ the best tactics and tools.
Messagely is a modern messaging platform that businesses around the world use to drive growth. Our feature-rich platform empowers you to deliver best-in-class customer service.
Start your free trial today, and take your communication to the next level!