In this article, we'll compare Zendesk with Freshdesk to find out which is the right customer support tool for you.
We'll compare these tools based on:
Ease of use
Pricing
Features
Value
Customer Reviews
Security
By the end of the article, you'll not only know all of the main differences between Zendesk and Freshdesk, but you'll know which is the right tool for you.
Let's get started.
Introducing Zendesk and Freshdesk
Here's a quick introduction to both tools:
What Is Zendesk?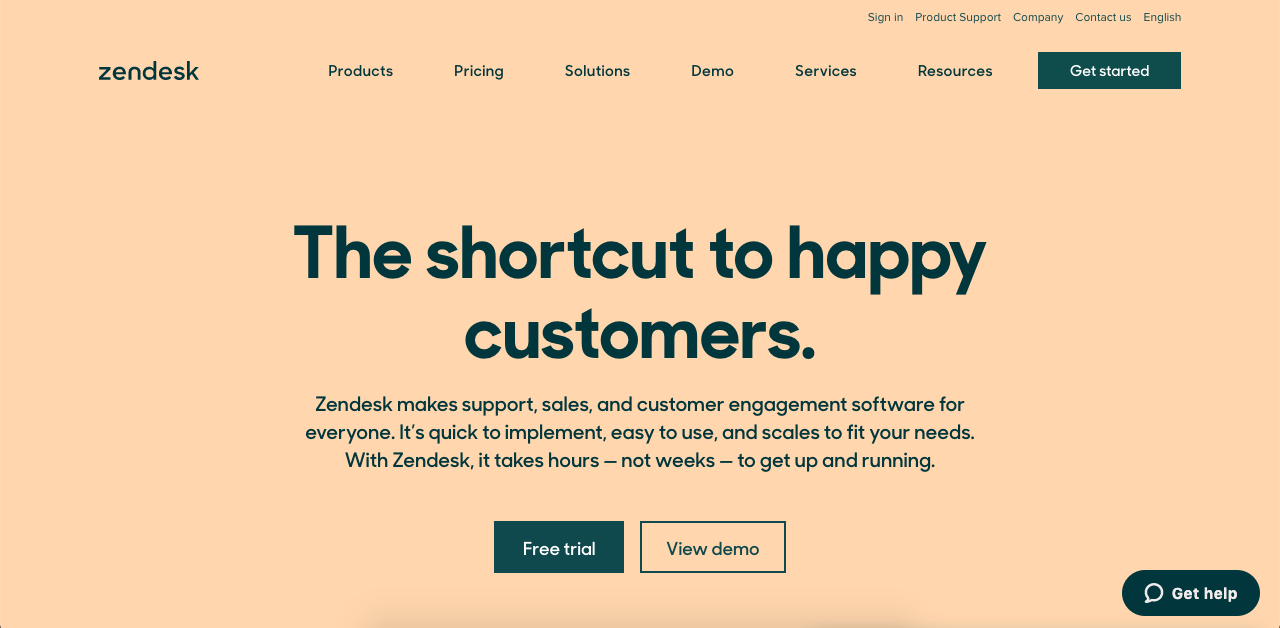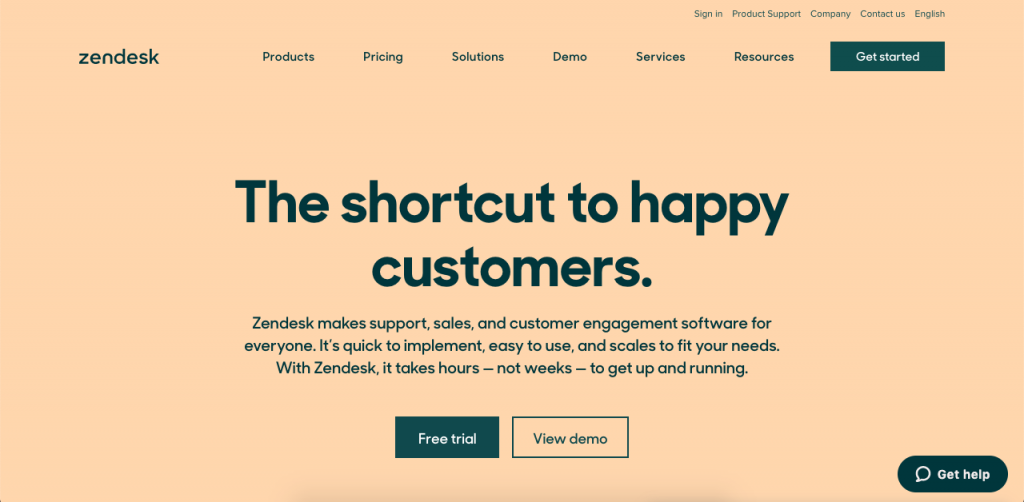 Founded in Copenhagen in 2007, Zendesk was first created as a ticketing tool for customer support and comes with a long history of experience and reliability.
Zendesk is a long-proven and comprehensive help desk tool built around simplifying ticketing systems and streamlining customer relations.
Over the years, Zendesk has accumulated over 150,000 customer accounts from 160 countries and territories with clients from Fortune 100 and Fortune 500 companies and offices all around the world.
Although it is pricey, compared to other options, Zendesk's platform is very robust and includes powerful reporting and insight tools, a large number of integrations, and excellent scalability features.
Pros:
Excellent ticket handling system
Limited forever-free version
Wide array of capabilities
Very reliable and stable platform
Powerful automation capabilities
In general, fairly easy to use
Cons:
Takes some getting used to the flow of the ticketing system
Lacks customer service
Can be fairly expensive
What Is Freshdesk?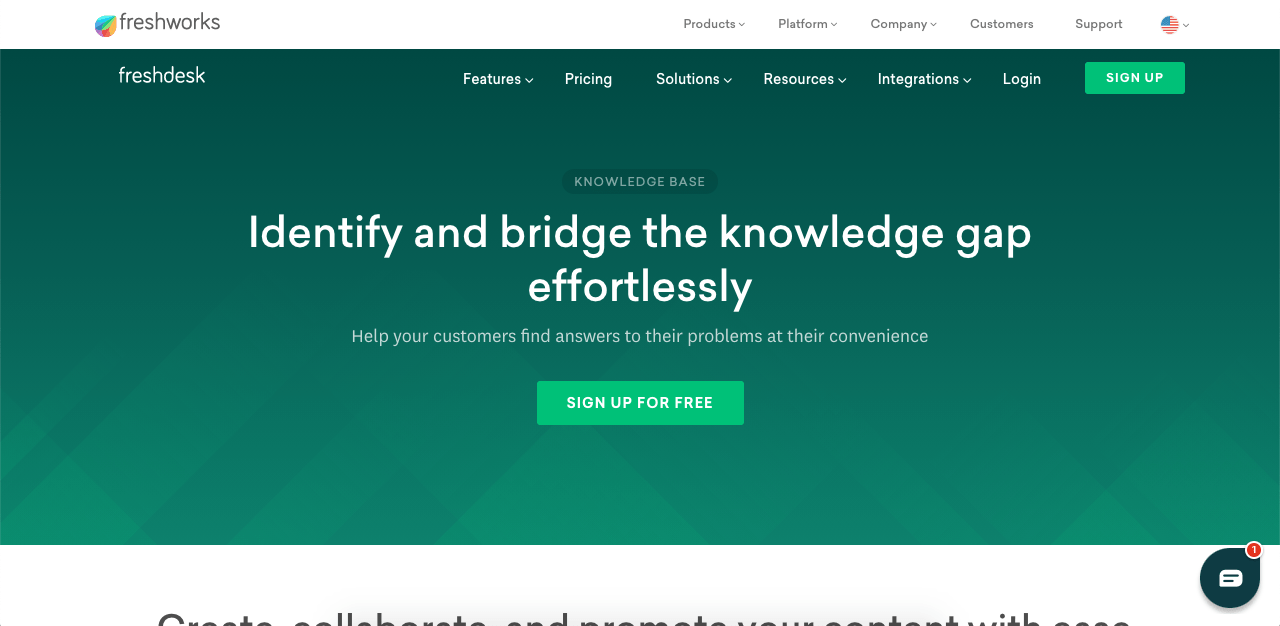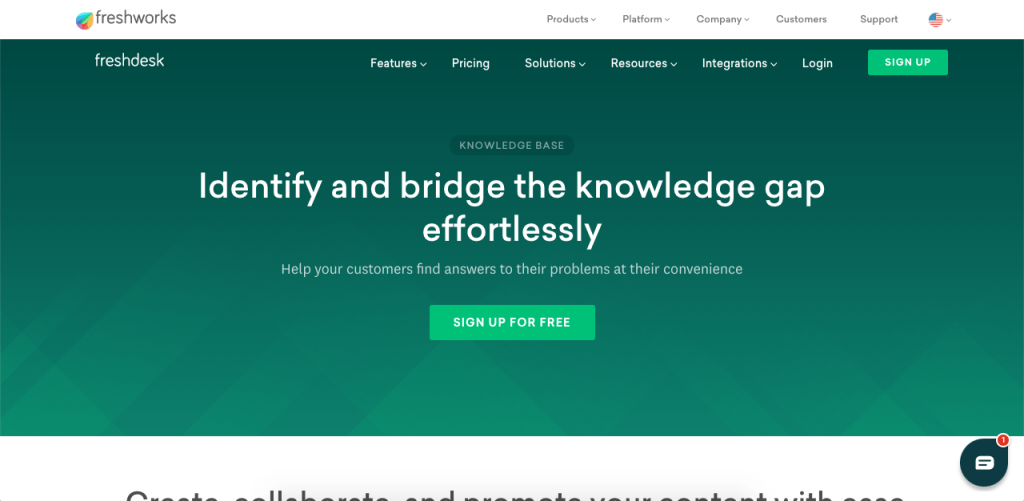 Designed as a part of Freshworks, Freshdesk is a customer service solution with quality, unique features at lower prices.
With Freshdesk, you get an excellent ticketing system that integrates to your knowledge base to offer better and faster solutions.
Freshdesk is also extremely easy to use, with a simplified platform that's very intuitive. It also seamlessly integrates with the rest of the Freshworks family, making it the ideal option for anyone already using their products.
The platform prioritizes teamwork, letting you know who's doing what to avoid agent collision and helping team members work together on multiple tasks without getting in each other's way. The platform is so great at it, it's even highly functional when many departments are working together, which is perfect for inter-department collaboration.
Pros
Limited forever-free version
Very simple and easy to use
Great for team collaboration
Fairly affordable
Great customer support service
Cons
Advanced features only available at higher tiers
Its simplicity may sacrifice advanced capabilities
Zendesk vs. Freshdesk: Head to Head Comparison
Here's how both platforms look when compared side by side:
1. Ease of Setup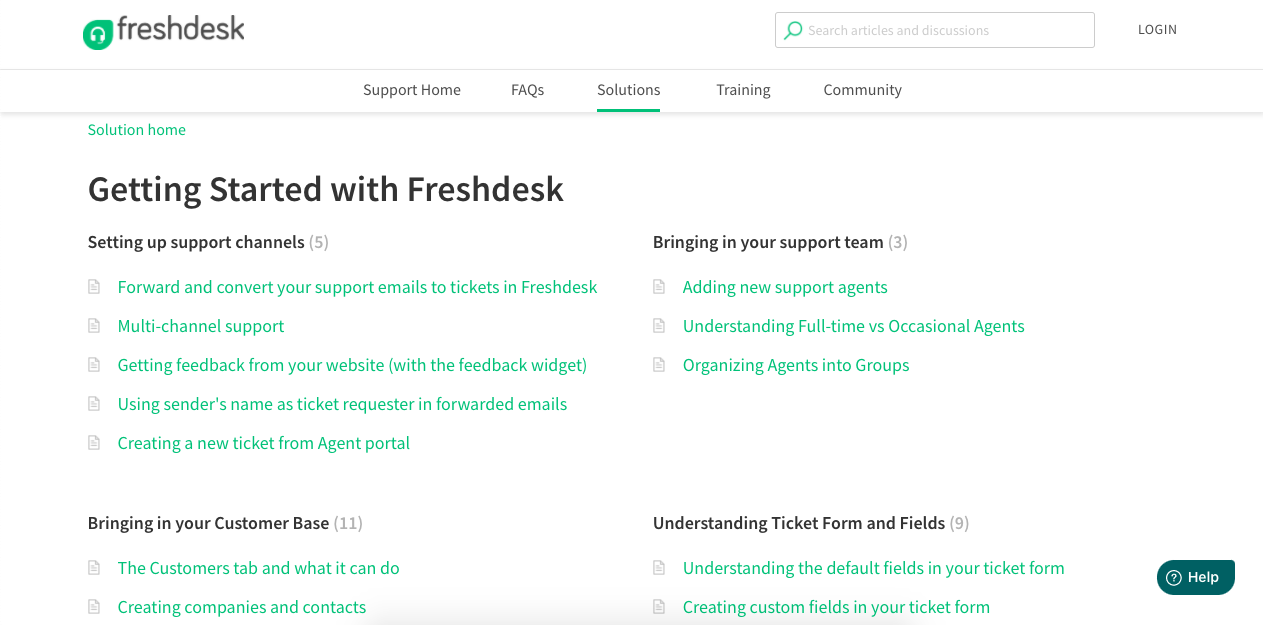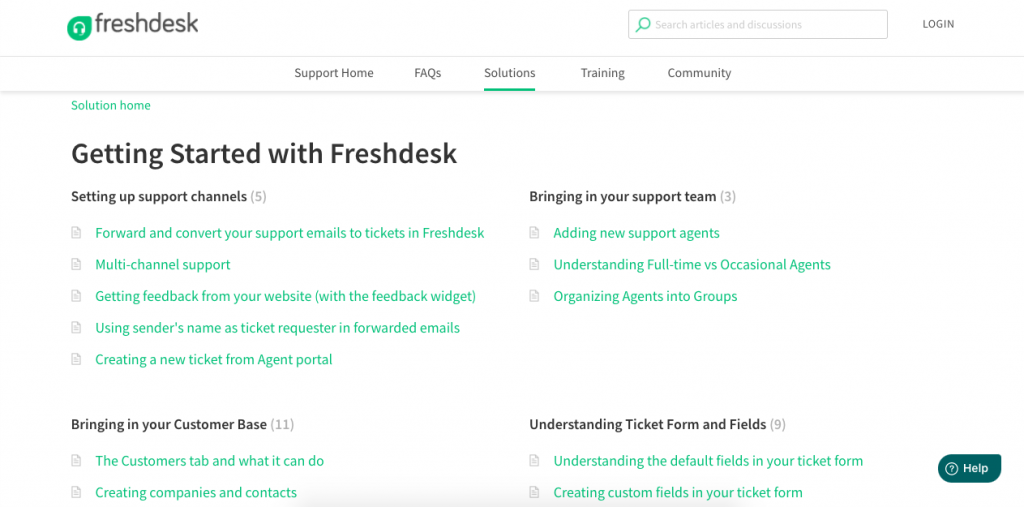 Both Zendesk and Freshdesk are giant platforms, so it comes as no surprise that the setup process is fairly straightforward for both solutions.
Both platforms offer similar automations for routine tasks, allowing you to set up automated action through simple triggers and smart bots, which are both helpful and easy to set up. Freshdesk does onboard their customers more closely, with a 20-minute video explaining the basics and another small video in which the company's CEO welcomes you to the team.
You can also easily customize both platforms, letting you set up your Help Center and Support Portal. Both platforms also offer HTML and CSS support and make it easy to customize them, even for those with limited web development experience or coding knowledge.
This makes it easy to provide your customers with a homogenous experience, by setting up your Help Desk, chats, and many other options to make it look just like your website.
Winner: Tie
2. Ease of Use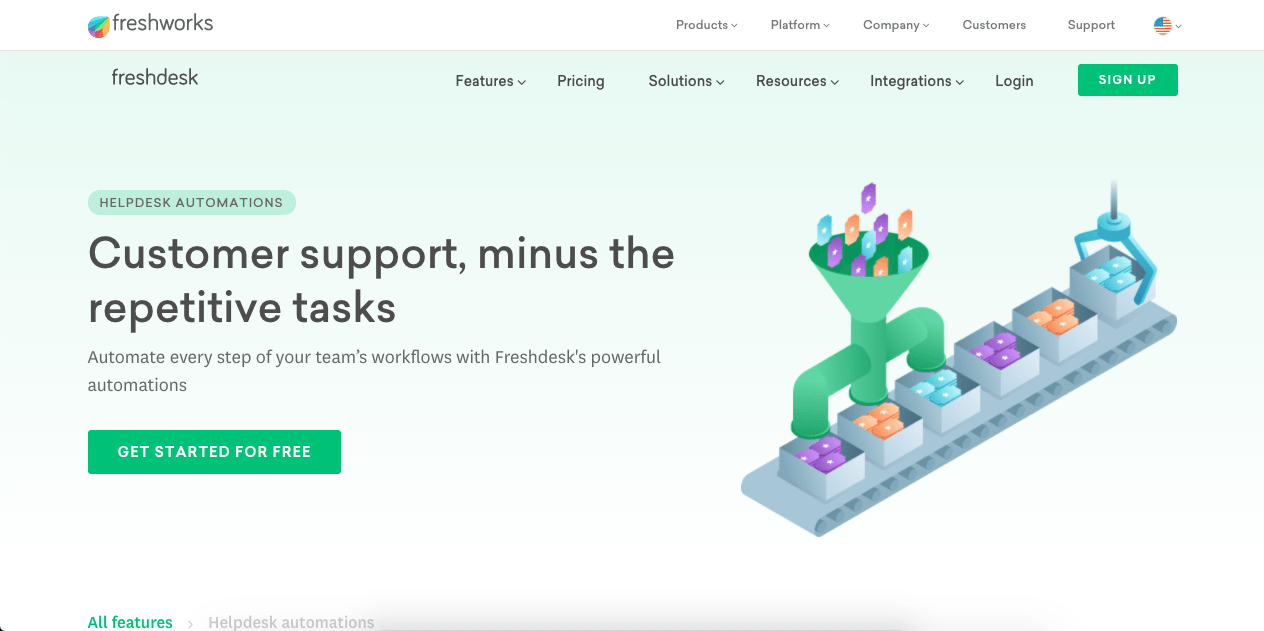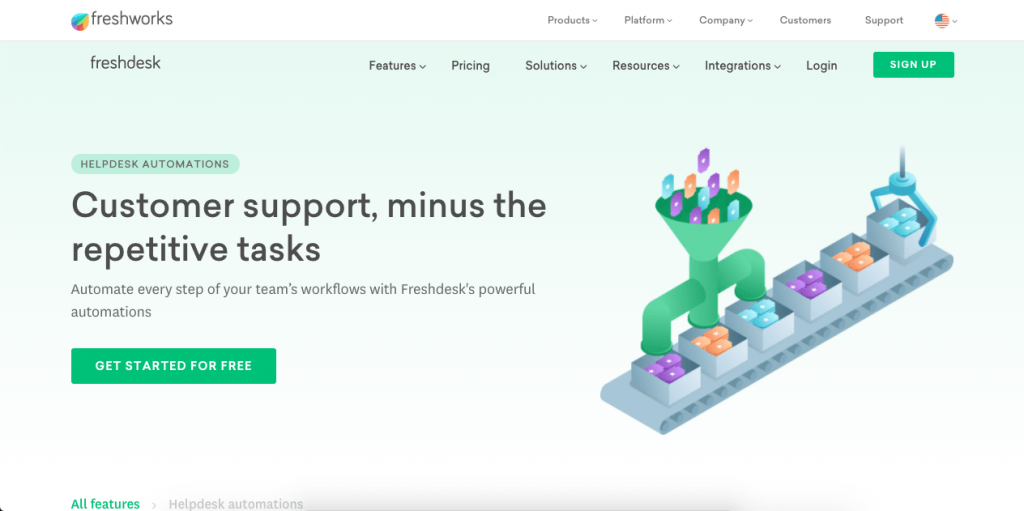 Setting up a platform is one thing, but using it can be a completely different thing. A platform that's easier to use makes the whole experience not only faster for your current employees but also faster for recruits to understand, leading to less time training and more time working.
Although neither platform is challenging to use, there are clear differences when it comes to using each one.
Both platforms are built around the ticketing system, which allows the platforms to convert a customer inquiry through email, social media, phone call, or chat into a simple ticket for anyone to respond to.
With Zendesk's UI, your agents can quickly view the ticketing system, learning more about the tickets, their status, and their priority, all at a glance. This is better than Freshdesk's process, although both platforms are nearly identical when it comes to their ticketing systems.
Both platforms also have a live chat with decent functions, although the difference between the two is far easier to spot.
With Freshdesk, your live chat capabilities are used within their own app called Freshchat. Freshchat has a great UI that is very easy to use. With it, you can create and reroute chats into tickets and tickets into chats. It's similar to Slack with extra rerouting possibilities and more comprehensive user information.
The only downside Is that Freshchat can be slow sometimes.
However, Zendesk's live chat isn't nearly as well developed. Although it is a faster tool, its capabilities aren't as comprehensive. You can reroute an issue to a different agent directly, and it offers proactive messages triggered by user behavior, but you won't get any more functionality from it.
When it comes to the tool in general, Zendesk tends to be faster and more reliable, but it definitely takes some getting used to. All of its tools need to be opened in different tabs, and the UI is not as intuitive.
With Freshdesk, these issues don't exist. Although it's not as fast and reliable as Zendesk, Freshdesk's UI is extremely intuitive and easy to use. This comes at the cost of a few advanced features, but it definitely makes for a much simpler platform.
Winner: Freshdesk
3. Integrations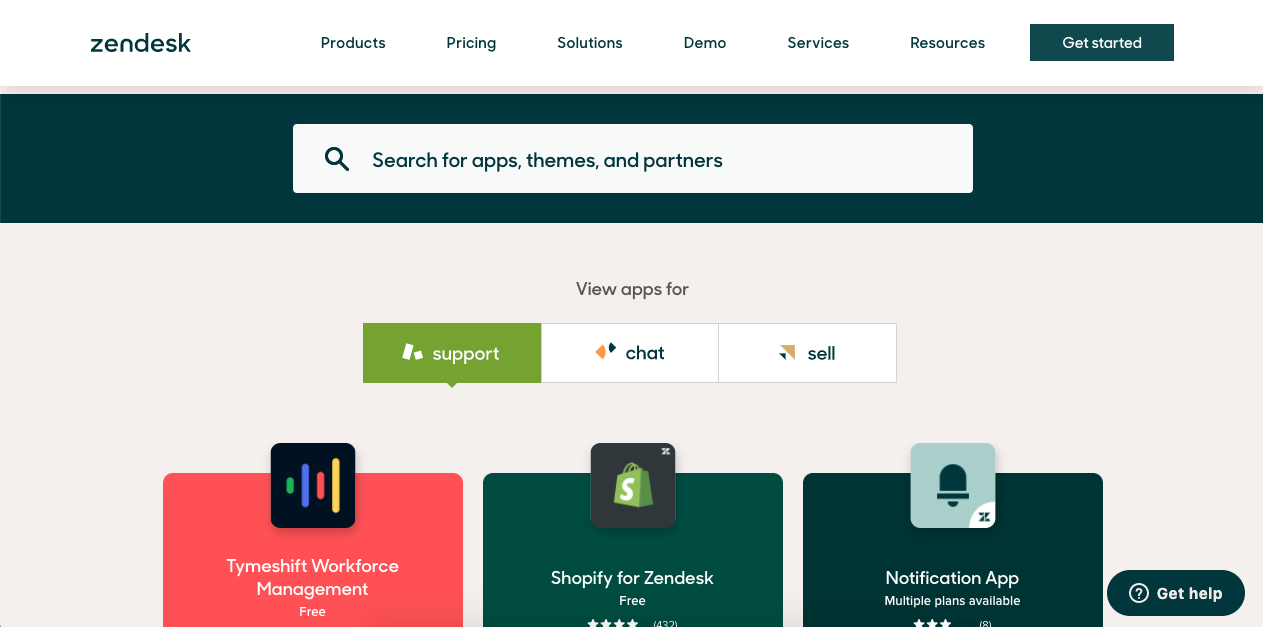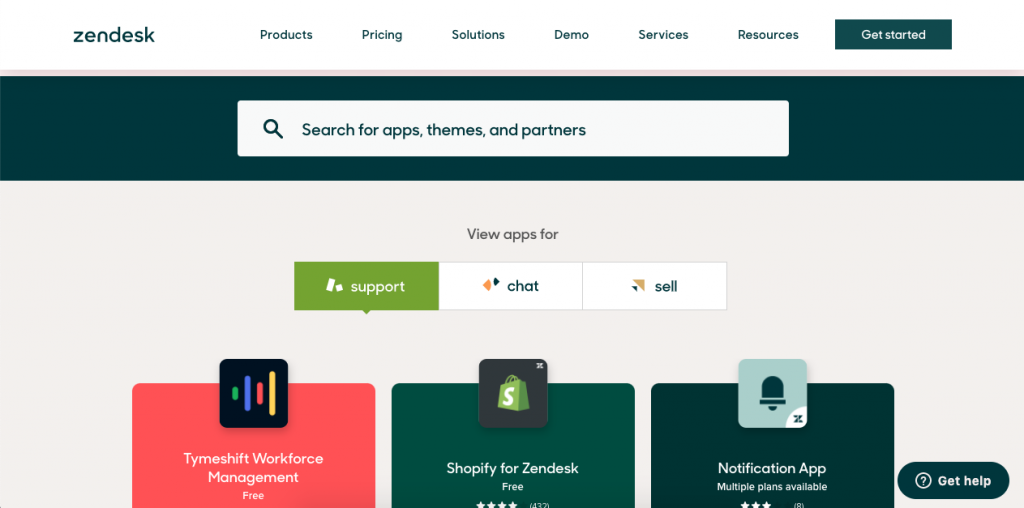 The integration capability of your tool is extremely important when choosing one since it lets you know how well the tool will work with the rest of your tool belt.
Here we see a very clear difference. While Freshdesk offers a very decent 300+ native integrations, Zendesk offers over 700 native integrations, helping it work with nearly any tool you choose to use.
Both platforms integrate with Zapier, giving you access to connect to over 1,000 apps, and they both include their own API.
Winner: Zendesk
4. Customer Support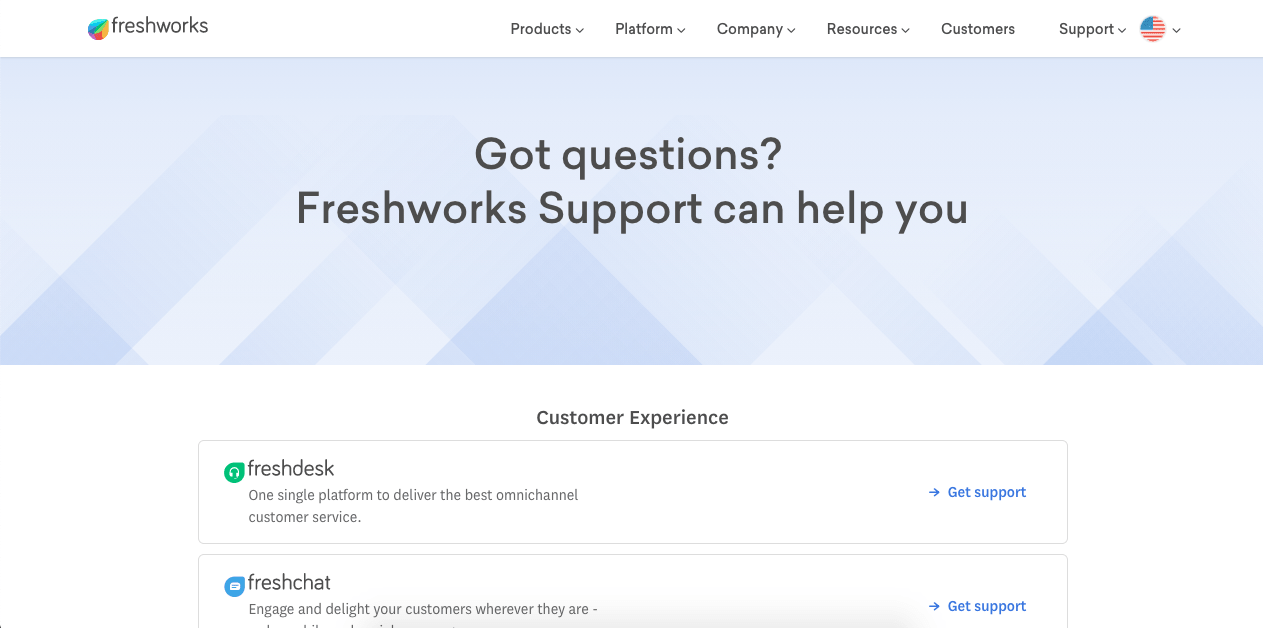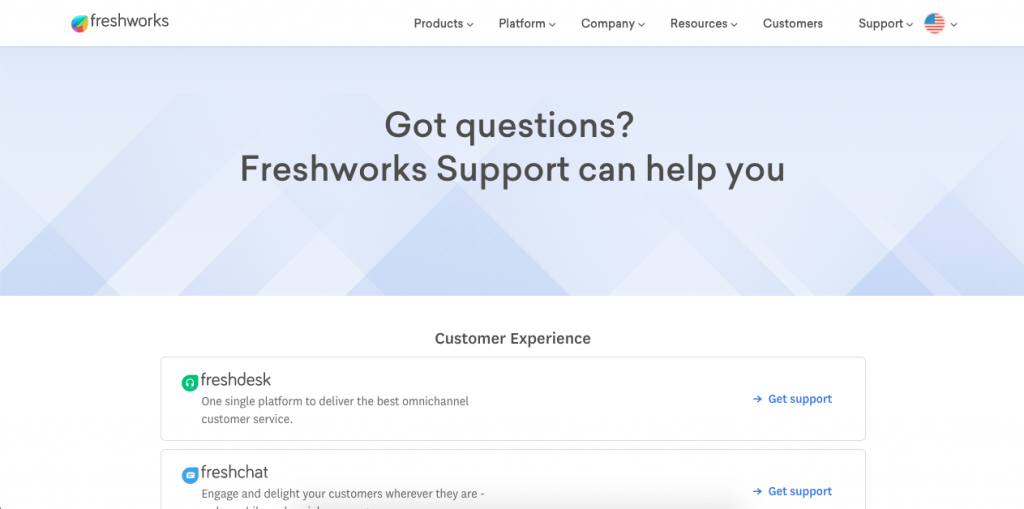 Although both Zendesk and Freshdesk are built to help you provide better customer support, we also need to figure out which one offers you the best customer support.
Zendesk uses a live chat support system so you can get your questions answered as quickly as possible. This is great for anyone used to sending an email and waiting for a reply. All queries are usually responded to instantly, while Freshdesk may take a few minutes (or sometimes up to a few hours) to reply to you.
That being said, Freshdesk also offers great customer support. The platform includes 24/7 email support in all plans—even free plans—to allow you to contact anyone and receive a quick reply, regardless of the day or the hour. You also get 24/5 phone and chat support in all paid plans.
G2 rates Freshdesk's customer service at 8.9/10, which is higher than the 8.4/10 average, or Zendesk's 8.3/10.
Although you may need to wait longer for it, Freshdesk's customer support is fairly reliable and of better quality than Zendesk's.
Winner: Freshdesk
5. Pricing & Scalability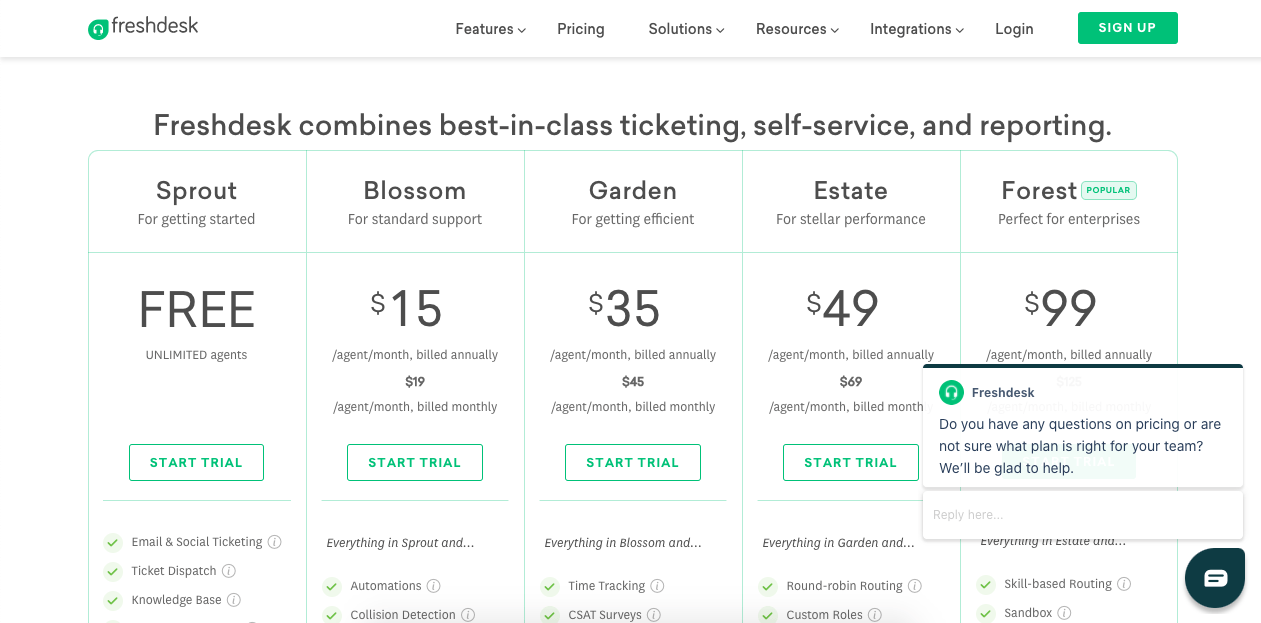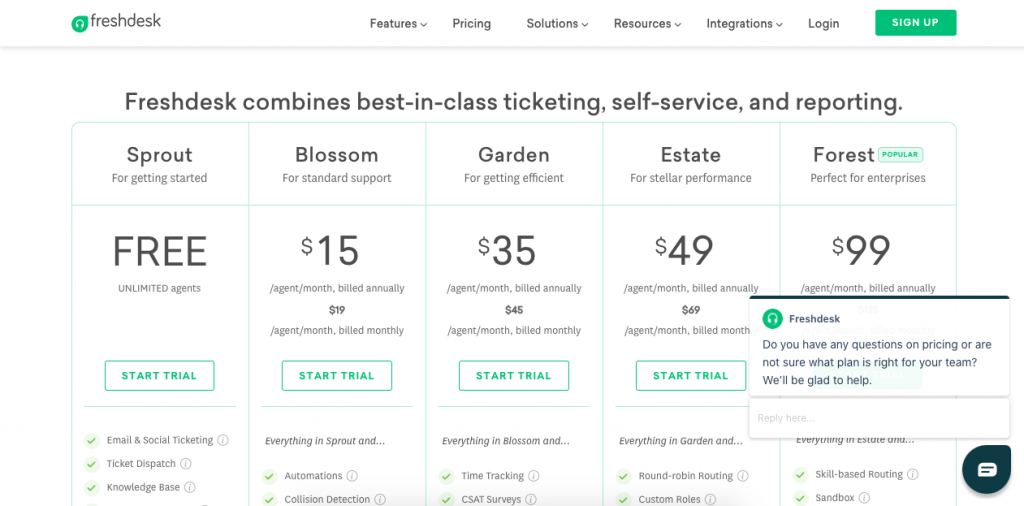 Both Freshdesk and Zendesk offer at least some of their tools with a limited, forever-free plan. This is great for any small business or startup that is looking for a free Help Desk solution.
With Zendesk, you can choose either a live chat or a call center to use for free. With Freshdesk you can choose either Freshchat or a very limited version of the entire Freshdesk suite. You receive advanced features like knowledge bases and live chat for free, forever.
With both platforms, you can also test out any tier for free. Freshdesk allows you to try any of its plans for free for 21 days, whereas Zendesk offers you a slightly more generous free trial of 30 days.
If you want to pay for more expanded options, Zendesk's pricing starts at $5 per agent per month for the Essential tier, which includes basic email and social media interactions, business rules, and interaction history.
At $19 per agent per month, you can receive the Team tier, with better business rules, performance dashboards, and access to integrations. Then, for $49 per agent per month, you also receive multilingual content, surveys, and reporting with the Professional tier.
Finally, starting at $99 per agent per month for the Enterprise tier, you receive multi-brand support, multiple ticket forms, better workspaces, and advanced routing capabilities, to name a few.
Freshdesk's pricing is comparatively more affordable than Zendesk's.
Zendeks's pricing starts at $15 per agent per month for the Blossom tier, which already includes features like a knowledge base, better teamwork capabilities, business hours, and more powerful ticketing features.
Starting at $35 per agent per month, you can choose the Garden plan, which also includes time tracking, performance reports, a multilingual knowledge base, and surveys. At $49 per agent per month for its Estate tier, you can receive better routing, custom roles, more powerful reporting, multi-product support, and a better ticketing system.
Finally, the Forest tier starts at $99 per agent per month and also includes fairly advanced features like Sandbox, audit log, better agent control, email bot, auto-triage, and much more.
As you can see, at every tier, Freshdesk is either just as expensive or even cheaper than Zendesk, and often gives you more value.
Winner: Freshdesk
6. Unique Features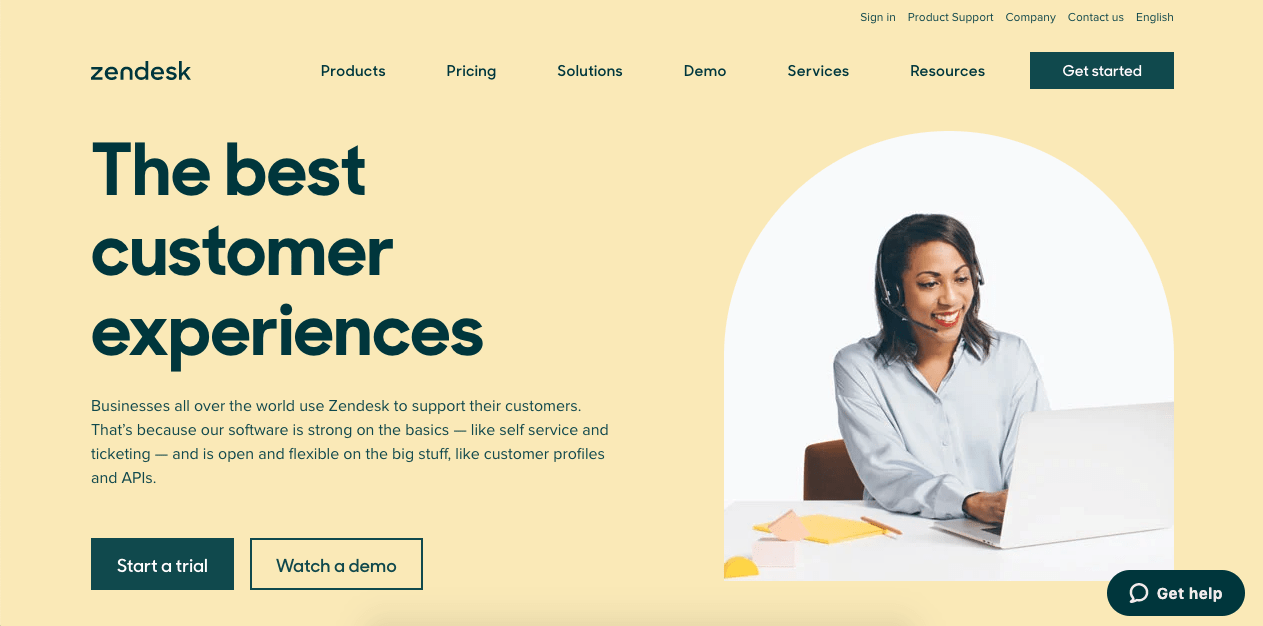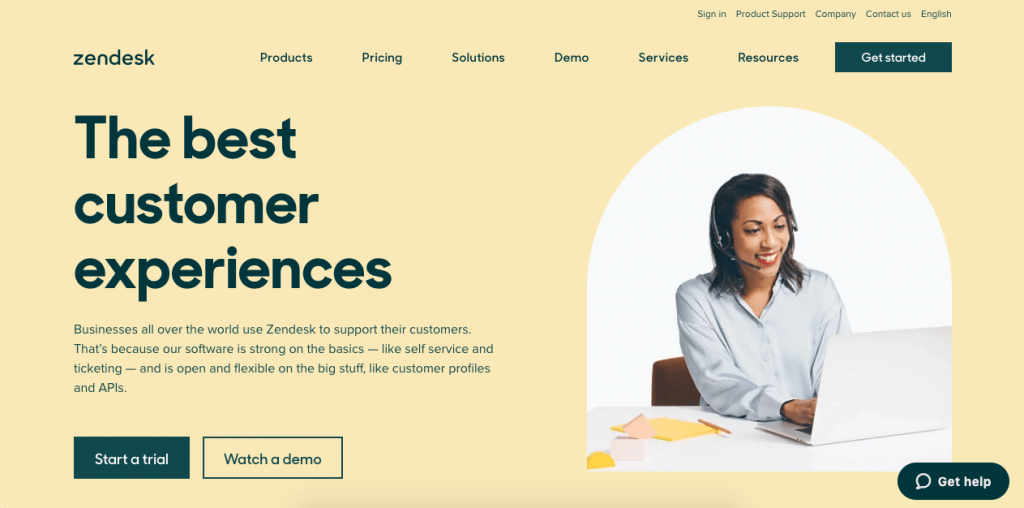 Obviously, the most important part of your decision will be based on each platform's features.
Since both tools are made for the same purpose, there will be a lot of similar areas with both platforms. However, there are a few differences.
Both platforms, for example, have dashboards. Freshdesk's dashboard is fairly simple. It offers you a simple view of the ticketing software, sorting the tickets by priority, date, and importance to help you organize your work.
Zendesk, however, offers you far more customization options. It allows you to finetune your view based on multiple custom conditions, filtering tickets and easily organizing them according to your needs.
When it comes to the actual ticketing system, Freshdesk definitely makes it easier through better ticket management capabilities and better collaboration. You even get a Discuss tab to update and obtain updates relating to your tickets from your team. Freshdesk also gives you canned responses and suggested solutions to help your agents with customer support.
Freshdesk also gives you access to both private and public knowledge bases, helping you not only develop them but making sure you're making them SEO friendly and rewarding your team for their collaboration, all right out of the box. Zendesk also gives you knowledge base capabilities, but they're locked behind paywalls, and you'll have to pay extra for knowledge base capabilities that aren't as complete as Fresdesk's.
The live chat feature is also different on both platforms. Zendesk's chat interface gives you far more options and it's easier to use, although Freshdesk isn't too far behind.
Zendesk is also better at automations, making it far easier to set up than with Freshdesk.
When it comes to branding, reporting, and ticket customization, Freshdesk definitely takes the cake. Freshdesk's interface being simpler to use makes branding very easy and gives you more branding options, even if you don't know about design or coding. You also get more options to customize your tickets. And, while Zendesk's reporting often feels very automated and lacks actual conclusions, Freshdesk makes it easy to correlate data to action, letting you make better data-driven decisions.
However, as mentioned before, since Freshdesk aims to be as easy to use as possible, some advanced features will be lacking for the sake of simplicity. The login system for Freshdesk requires a few too many steps and may cause some confusion. You also can't modify default roles, and customization, in general, seems to be fairly lacking on the platform, whereas Zendesk allows you to customize nearly anything.
With both platforms, you also get powerful machine-learning bots to help you analyze tickets so they can provide your agents with the relevant content to help support their interactions. With Zendesk, it's far easier to set up these bots than with Freshdesk. Zendesk's bots also try to solve the problem first, and then automatically route the user to the relevant agent based on the query, which is something you cannot do with Freshdesk.
Overall, although very similar in features, Zendesk has more features to offer.
Winner: Zendesk
7. Customer Reviews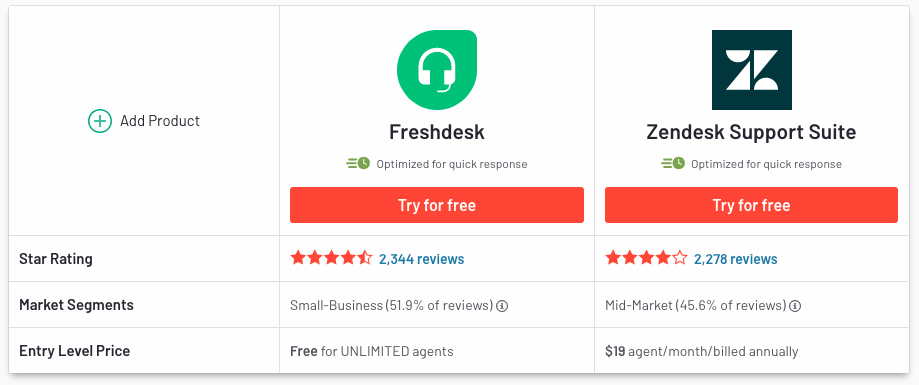 Both platforms have very similar reviews from their users.
When doing this kind of review, we usually see that the most popular tool has far more reviews than the other. However, since both tools are very similar in their popularity, both tools also have a very similar amount of reviews.
In G2, as we can see by the screencap above, Freshdesk has a 4.5-star rating, compared to Zendesk's 4-star rating, with virtually the same amount of reviewers.
In Capterra, Zendesk also has a 4.5-star rating, although Zendesk's rating increases to 4.3 stars. Overall, Capterra users especially like Freshdesk's customer support and value for money over Zendesk's.
The difference is small, but it's definitely there.
Winner: Freshdesk
8. Security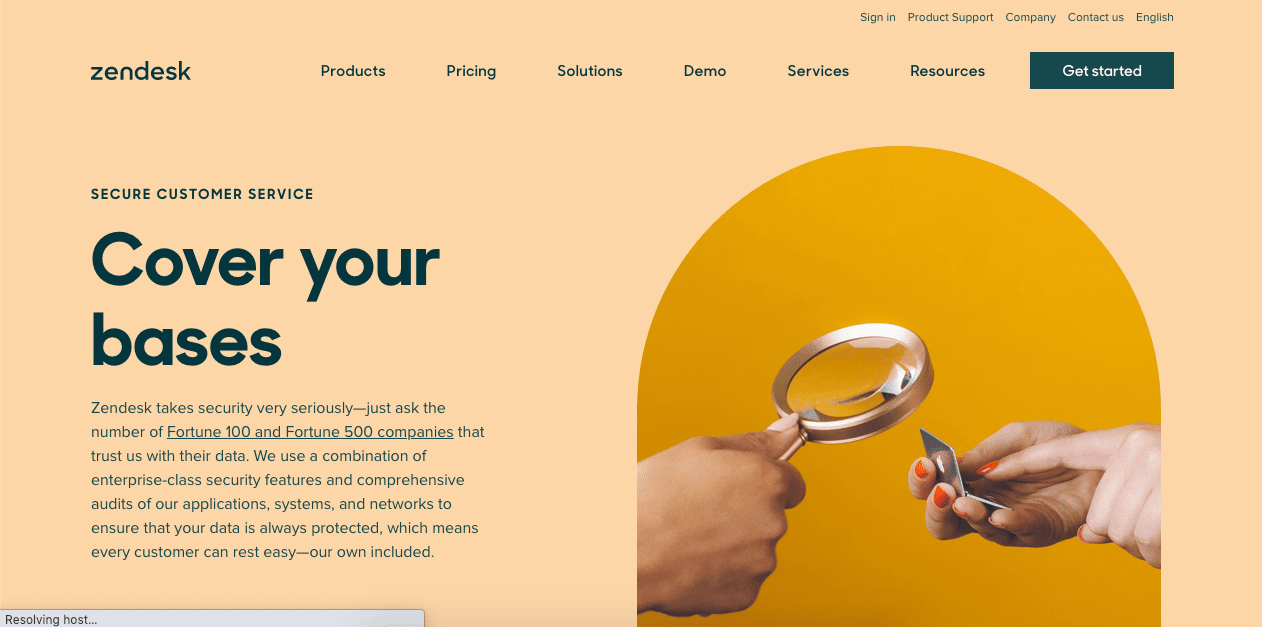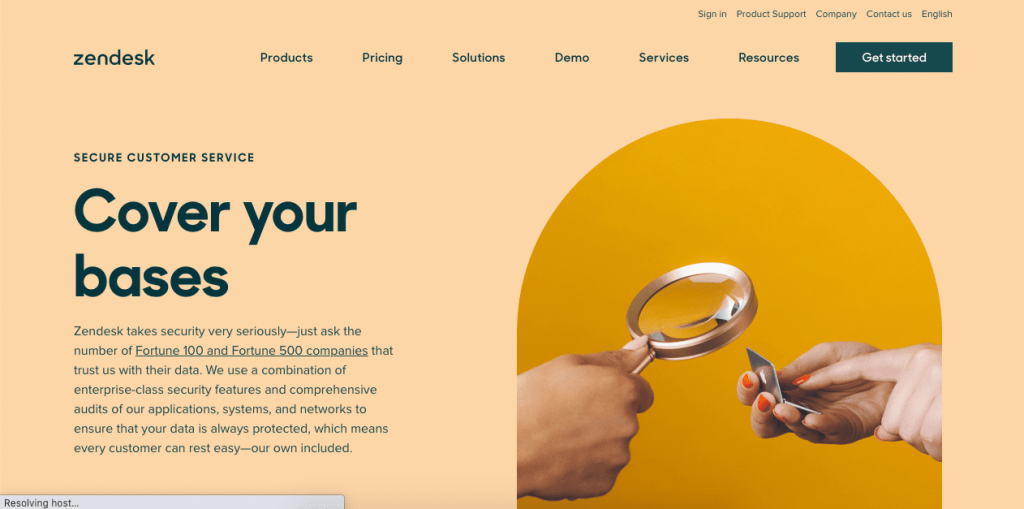 When dealing with customer service tools, you'll want to make sure you can offer the highest level of security, both for you and for your customer's sake. You often deal with very private customer info, including payment information, so you need to make sure the tool you choose will keep all private information private.
Fortunately, both Zendesk and Freshdesk offer great security measures. They both offer SSL certificates, online signatures, SSO, and much more. These security measures are often more than enough to protect your information.
However, Zendesk takes security to the next level by offering a few more security features, like two-factor authentication included in your pricing, whereas Freshdesk charges extra for it. You also get HIPAA compliance, and PCI/service provider compliance, letting you accept credit card information within tickets.
Winner: Zendesk
Zendesk vs Freshdesk – What Tool Should YOU Choose?
Here's how to choose the right tool for your needs:
Freshdesk for startups and smaller companies
Freshdesk is an amazing tool, even if you want to limit your budget and use the free version. You get far more out of what you're paying, and you also get a platform that's far easier to use.
Freshdesk also allows you to scale up your platform according to your needs. You can not only use upper tiers very easily, but you can also start using the rest of Freshworks' tools as you scale up your business.
Although it integrates with fewer tools than Zendesk, Freshworks still integrates with all the popular tools, so it'll be unlikely that you'll be limited there.
Plus, new companies will likely need better support, and, although Freshdesk may take a bit longer to give you responses, its overall customer support is highly rated.
The platform is more accessible at every turn and gives you far more out of every penny you spend on it.
Finally, Freshdesk is extremely easy to use, so your team will get the hang of it much faster, and you won't need to spend a lot of time training new users.
Zendesk for medium to large companies
Since Zendesk tends to be more expensive and gives you access to more advanced features, it's better suited for larger companies who can afford the extra expense and will get more out of its capabilities.
Zendesk is already more popular with larger companies than with smaller ones, thanks in part to its scalability capabilities.
With Zendesk, you also get the chance to handle more complex tasks due to its more advanced automation capabilities, which allow you to reroute chats or tickets to the best bots or the best agents from the best departments. You also get more integrations, letting you integrate Zendesk with practically any tool.
Finally, Zendesk gives you more complex and advanced reporting and analytics, with far more detailed metrics, and better sharing capabilities.
Messagely as an Alternative to Zendesk and Freshdesk
However, if you're looking for a streamlined, all-in-one messaging platform, there is no better option than Messagely.
With Messagely, you get all you need to provide excellent customer service. Its live chat platform is extremely efficient and easy to set up, letting you solve customer queries while they're still on your website and follow up with your users after they've left the chat.
Messagely also gives you powerful chatbots to qualify leads and help you with customer service. You can easily set up your chatbots with just a few clicks and be done in less than five minutes.
Like Freshdesk, Messagely really focuses on getting your team to work together as seamlessly as possible. That's why it helps your team by pulling all customer information for them and giving them a shared inbox to make it easy for teams to collaborate.
And you won't get a more affordable option either! Messagely's pricing starts at just $29 per month, which includes live chat, targeted messages, shared inbox, mobile apps, and over 750 powerful integrations.
Start your free trial today.
Conclusion
As expected, the right choice between Zendesk and Freshdesk will depend on your budget, your company, and your needs.
While both Zendesk and Freshdesk are great and robust platforms, none of them can provide you with the same value as Messagely, especially at its pricing.
Before you make your choice, check out Messagely's features and compare them to discover which platform is best for you.