In this article, we'll show you the best customer service tools you can use to improve your service.
We'll discuss the following:
Customer service suites
Live chat customer service tools
Knowledge base tools
Ticketing system software
Phone calling tools
…and more!
By the end of the article, you'll know exactly which tools are the best for each step of your customer service process.
Let's get started.
What Are Customer Service Tools?
Customer service tools usually refer to any software built to help you and your team provide better customer service.
Customer service tools can help you every step of the way. You can use them to connect a customer to the right person, give the customer rep the information they need, follow up with the customer, and ensure customer feedback is implemented.
Since customers are the basis of every business, customer service tools ensure customer happiness and can easily adapt and improve your customer service philosophy.
25+ Customer Service Tools to Take Your CS Game to the Next Level
Here are the best customer service tools listed by topic:
Customer Service Suites
As the basis of customer service, these suites give you everything you need to handle your customers, from beginning to end:
Messagely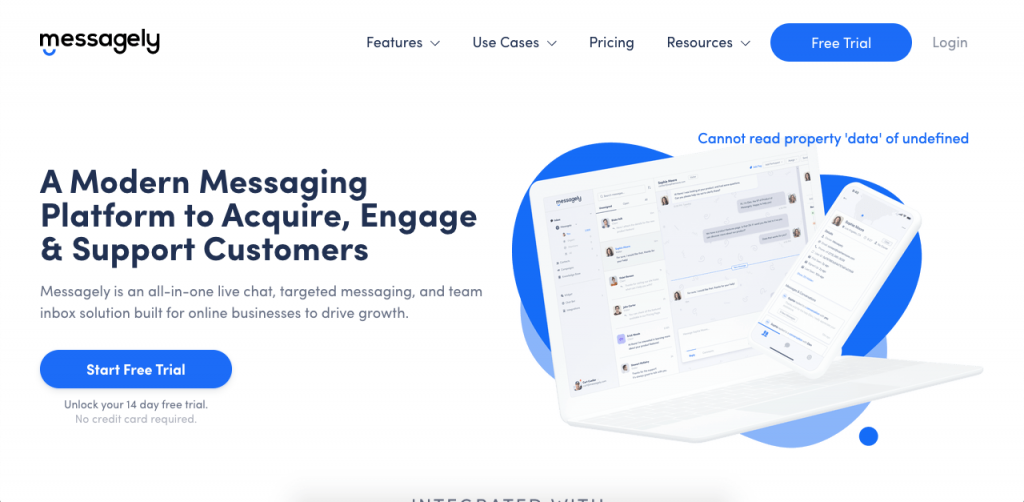 Messagely is a powerful tool that's very easy to use. It will help you develop strategies and connect with your customers through automated messages, easy segmentation, and powerful integrations.
Messagely takes care of your customers at every step of the process, helping you onboard new customers, track customer engagement efforts, and consolidate all of your customer service channels.
Start a free trial with Messagely today.
Intercom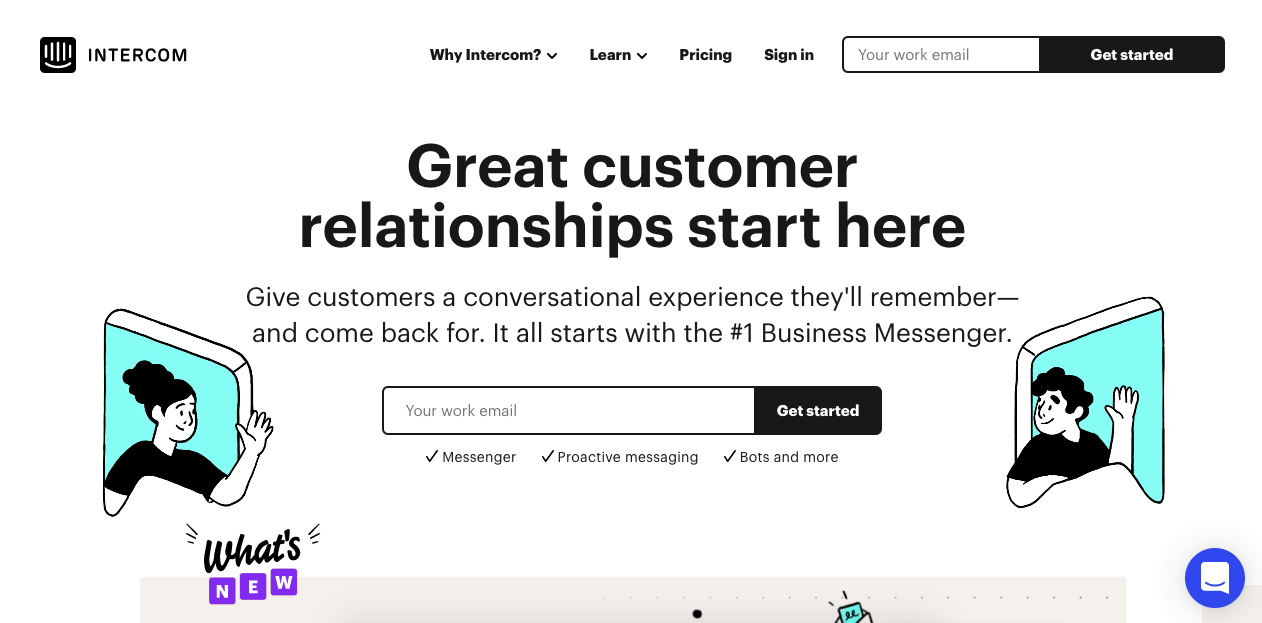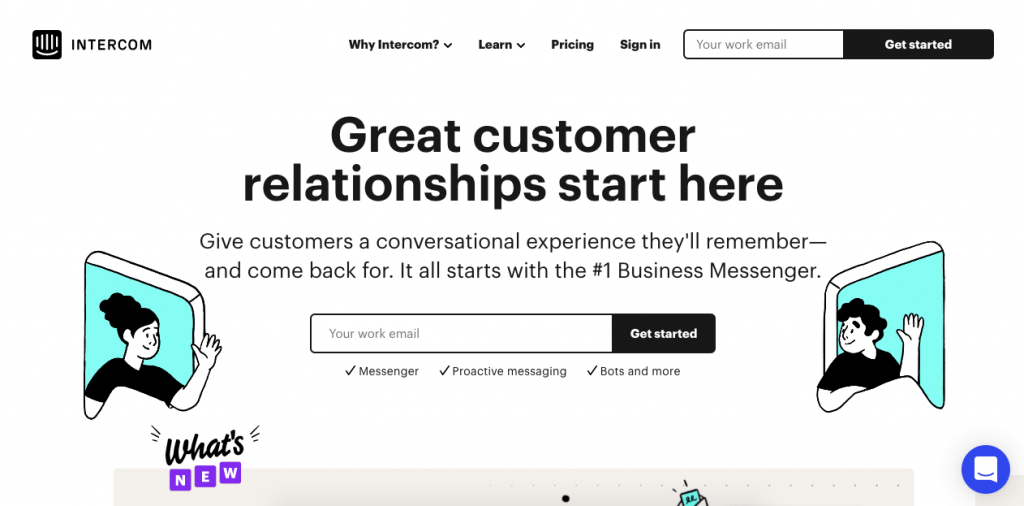 A self-defined Conversational Relationship Platform, Intercom helps you connect with clients who are using your product or website and improve your communication with them.
This customer-relations-focused platform gives you access to many customer service features, like behavior-driven messages, predictive responses, and automated targeted content, to name a few.
You can use Intercom with any website or web-based product to solve all your customer communication needs.
Help Scout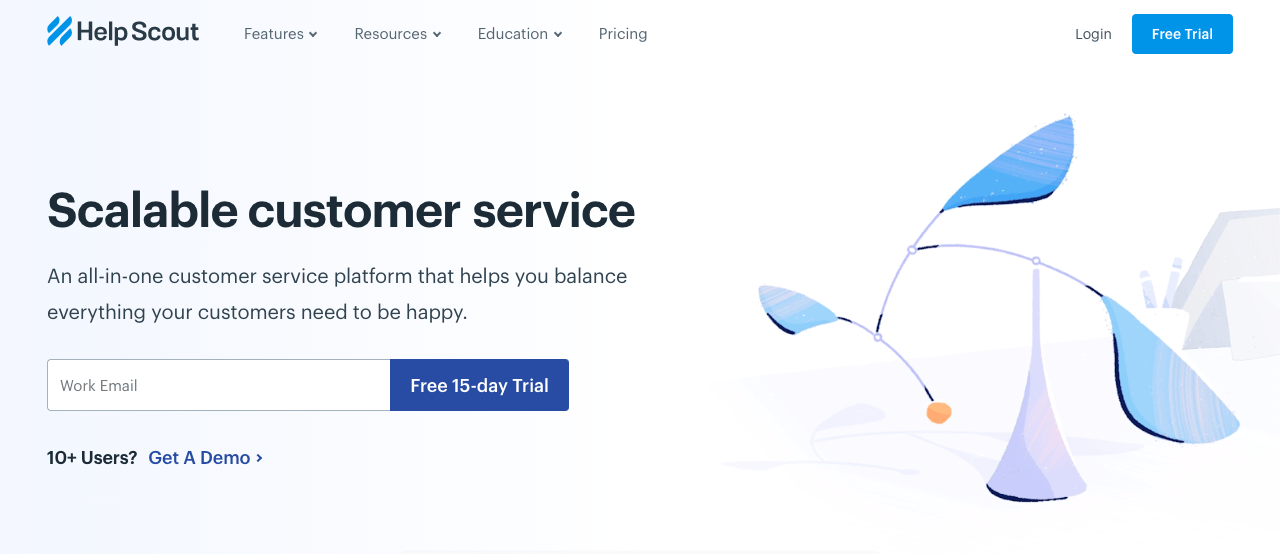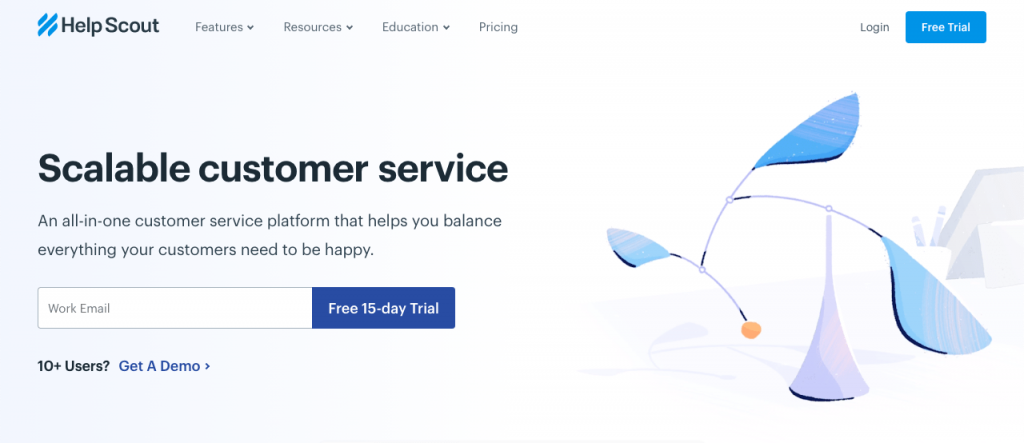 Help Scout is a customer service suite with many useful tools and features. You can use the platform to develop knowledge bases, interact with your customers through live chat, and take care of all your help desk needs.
Help Scout also assigns each user a mailbox to unify all your emails into one dashboard.
Hubspot ServiceHub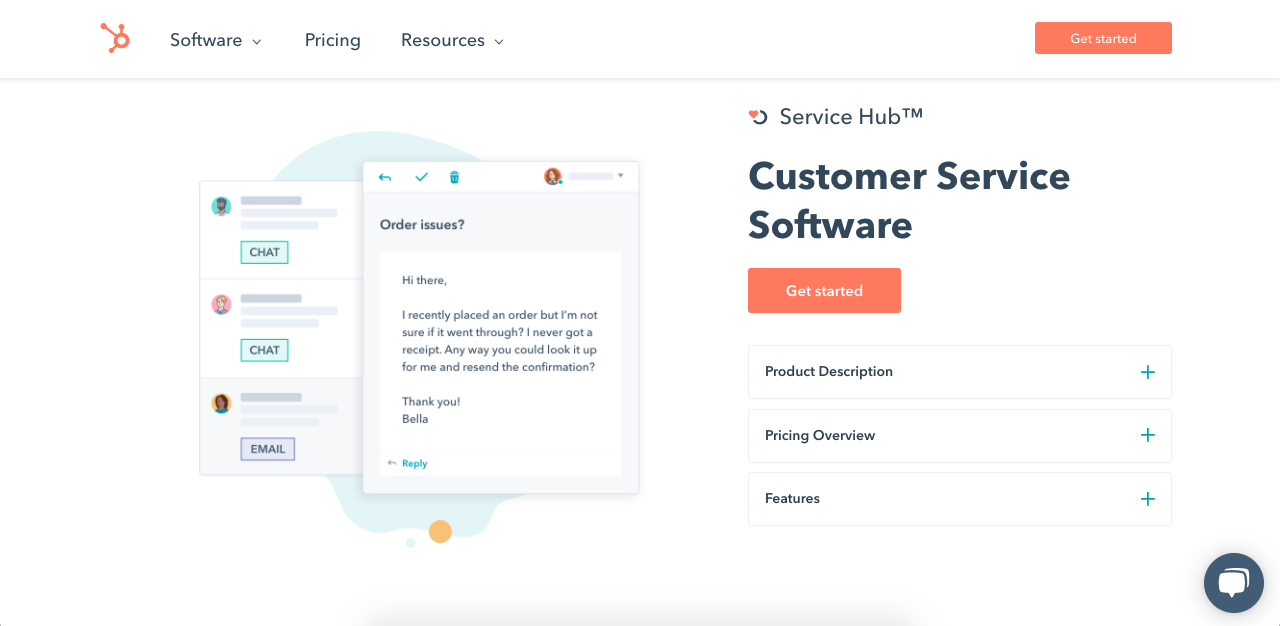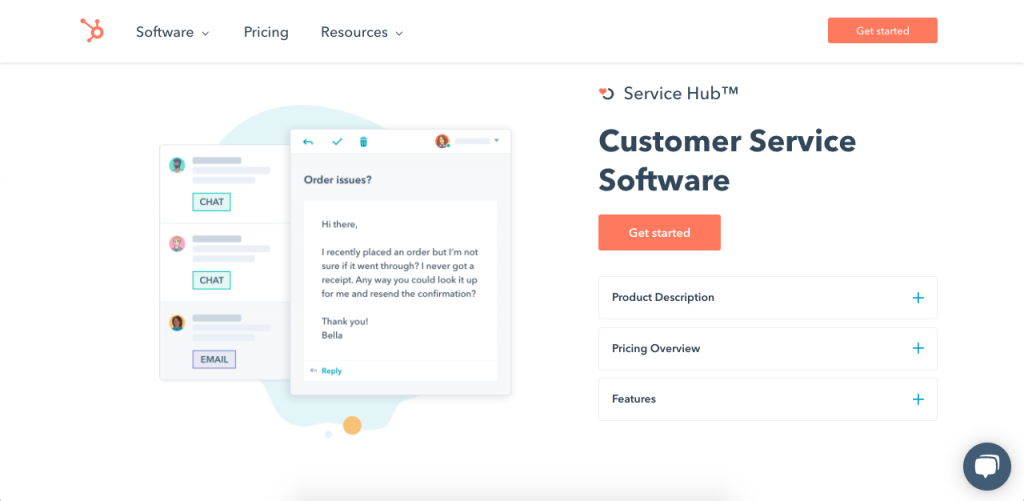 HubSpot's new customer service platform is a great option for any business looking to manage their customer interaction and learn from the data.
With HubSpot's Service Hub, you can not only engage with your customers in multiple ways, but you can also integrate your customer service suite into your marketing campaigns.
With this platform, you and your customer service team can work together and collaborate in one space. The platform can handle a variety of customer interactions, ticketing, and knowledge base developing for internal and external purposes. All of the data is consolidated into powerful reporting to help you with your data-driven decisions.
Salesforce Service Cloud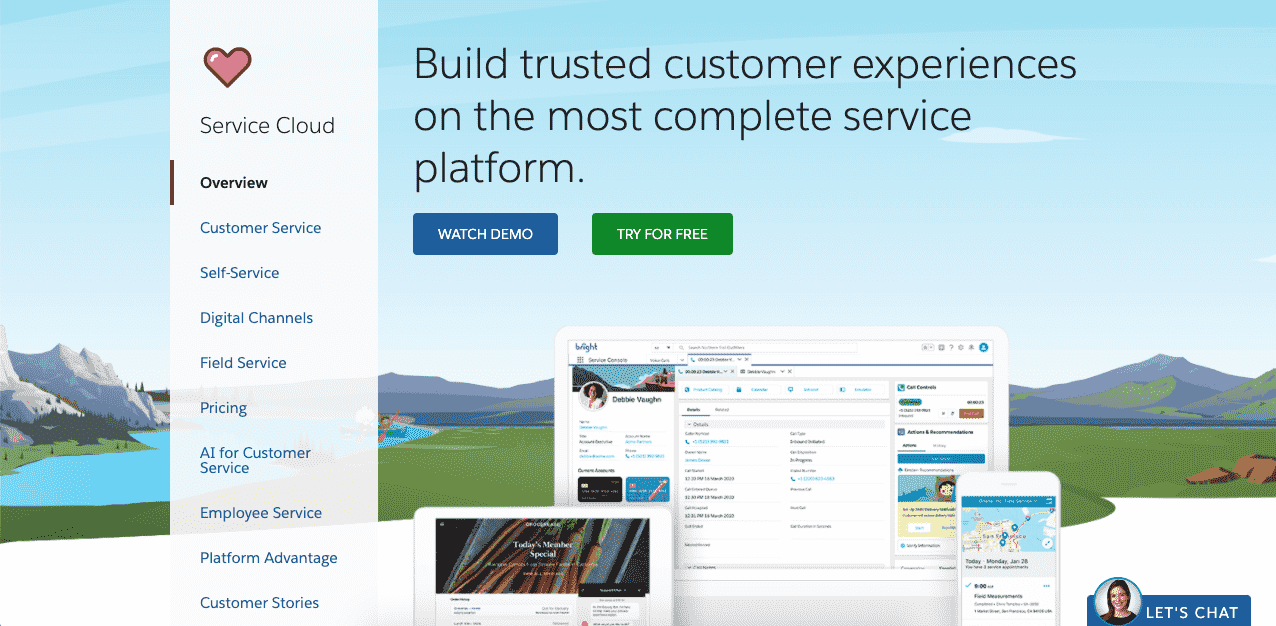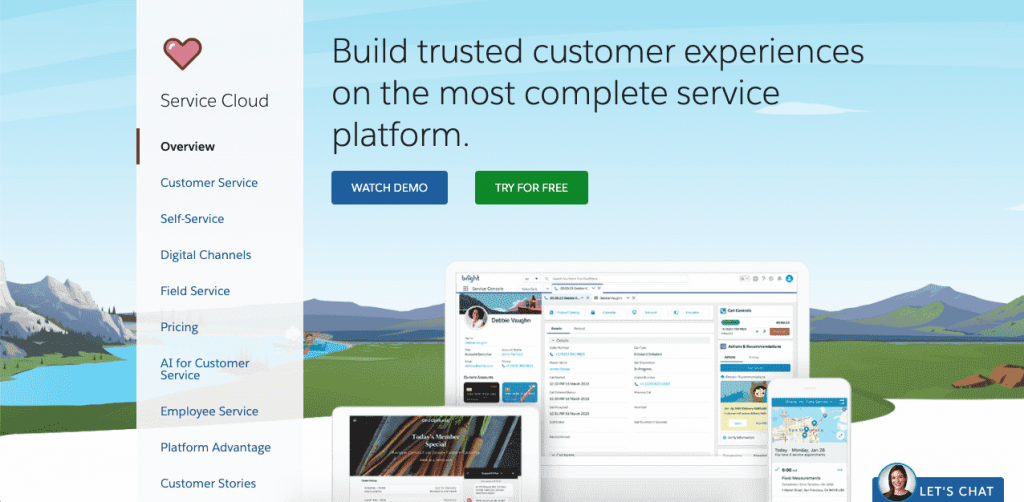 Salesforce Service Cloud is another CRM platform filled with useful features. You can use it to automate service processes, streamline your services, and build powerful internal knowledge bases to aid your reps and help them improve their skills.
Service Cloud can also automatically evaluate a client's needs and route them to the right agent to keep your customer service team going.
This platform also includes powerful in-app mobile support, which expands your customer communication channels.
ZenDesk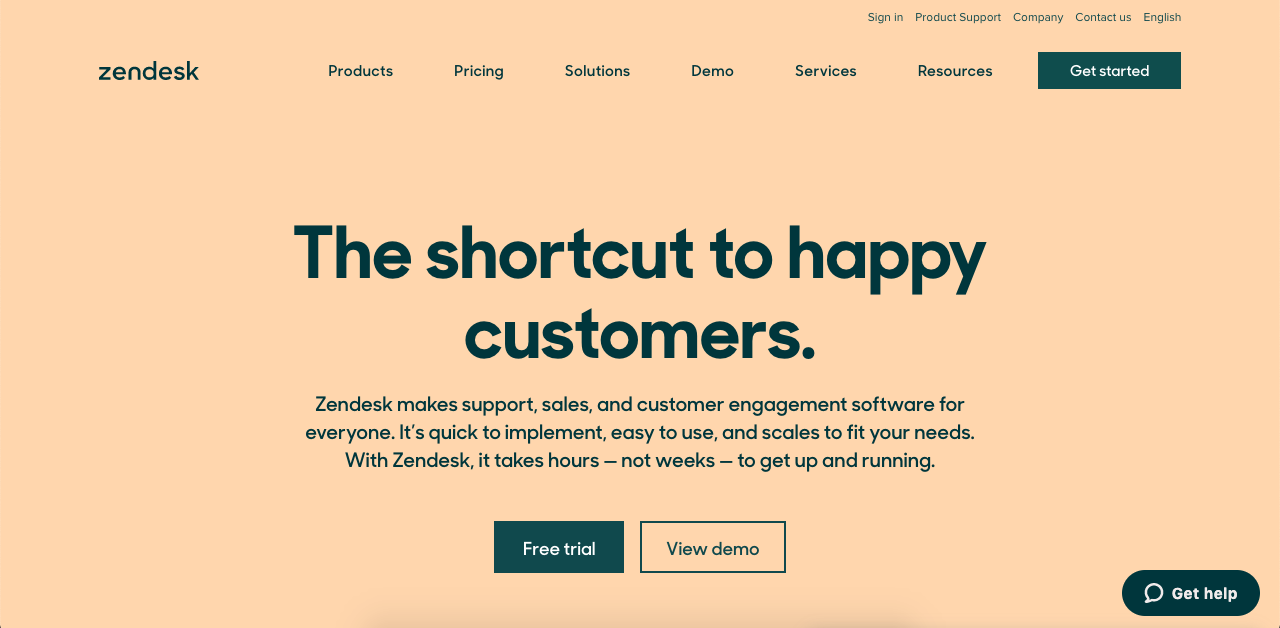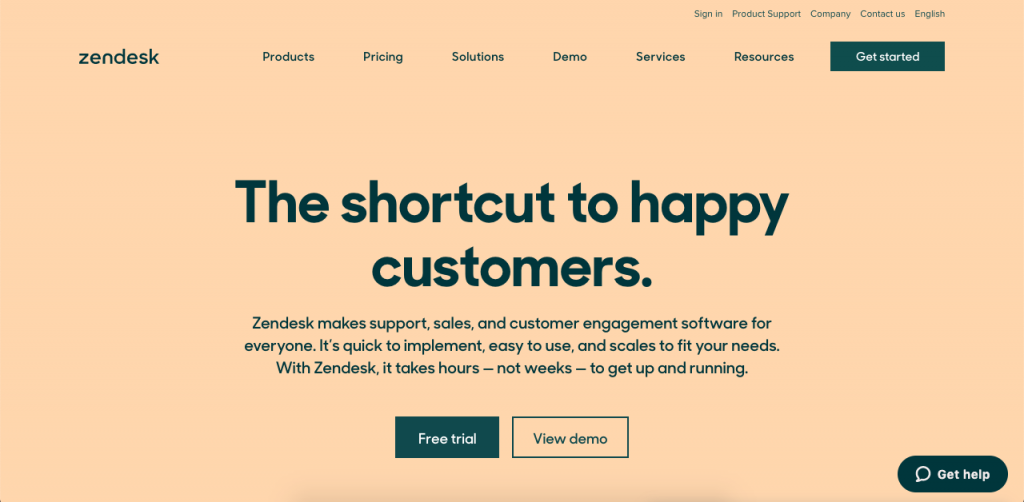 Zendesk is another highly-popular customer service suite with great customer experience expert feedback and a long list of customers served over many years.
You can use the Zendesk platform to handle live chats, manage cloud call centers, create powerful knowledge bases, and deal with many more of your customer service needs. Its ticketing system is incredibly functional and feature-rich, which makes it ideal for companies looking for a ticketing-system-based customer service suite.
With one of the most flexible pricing options, Zendesk can also adapt to a wide array of budgets.
Live Chat Customer Service Tools
Live chats allow you to engage with your customers in real-time, solving their queries as soon as they come up.
Here are the best live chat options:
Messagely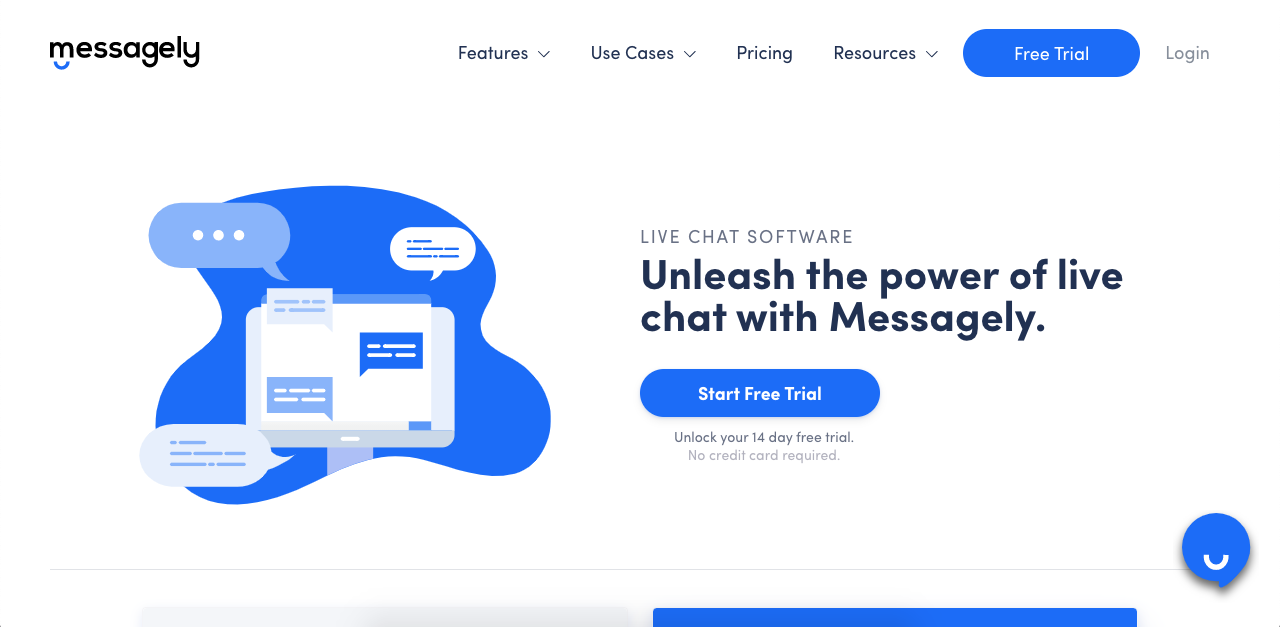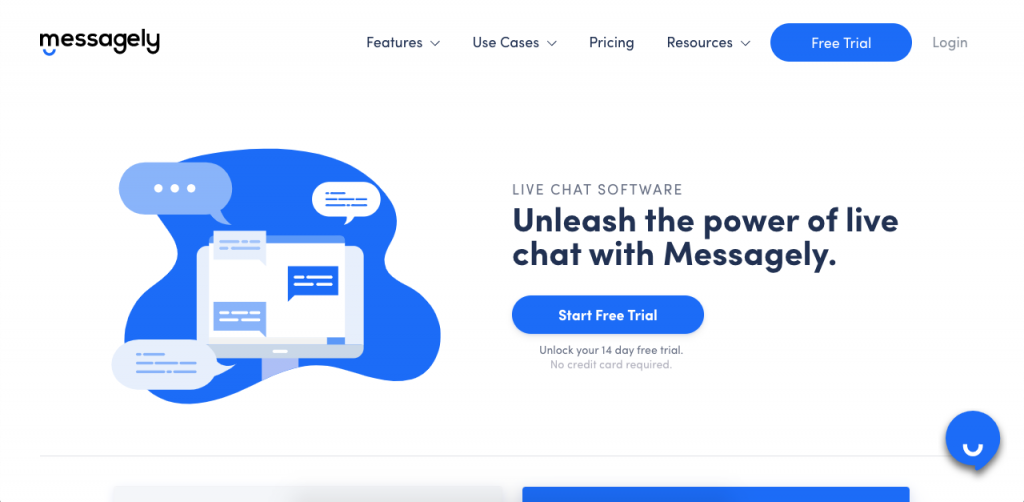 Messagely helps you easily decrease customer churn by engaging customers through a powerful, highly-responsive live chat.
With Messagely, you can also set up your live chatbots within minutes to answer common customer queries around the clock. These chatbots can qualify customers and reroute them only when they need actual customer service reps, which frees your team to spend time with the clients who need specialized attention.
Learn more about Messagely's live chat here!
LiveChat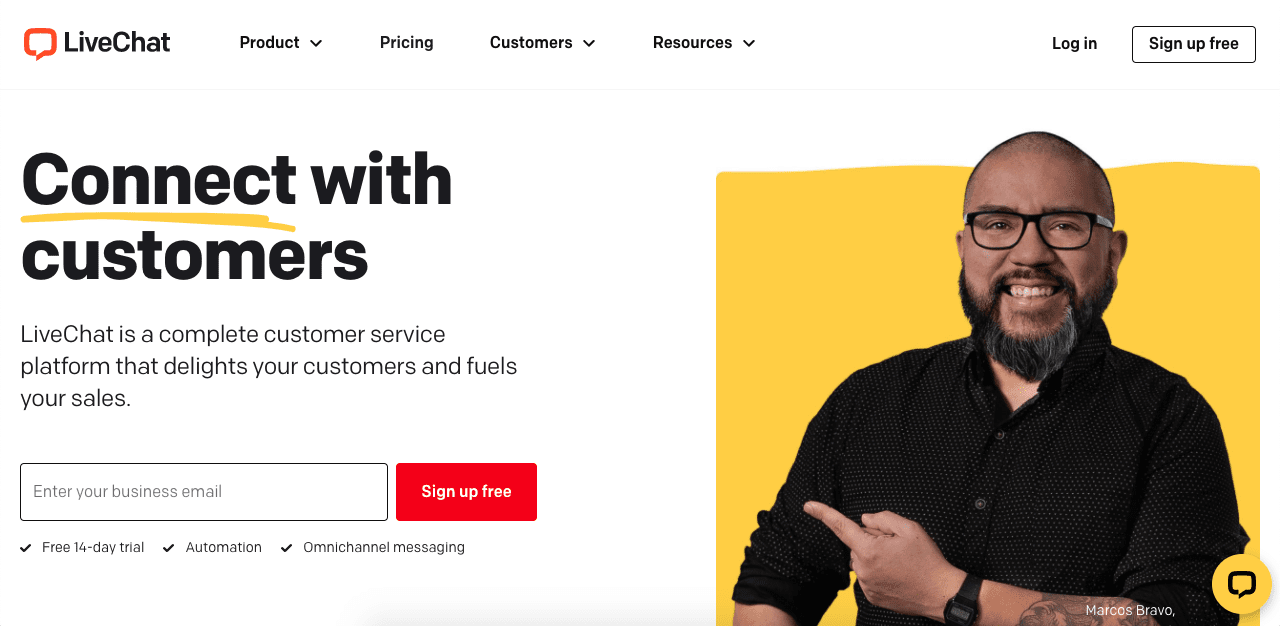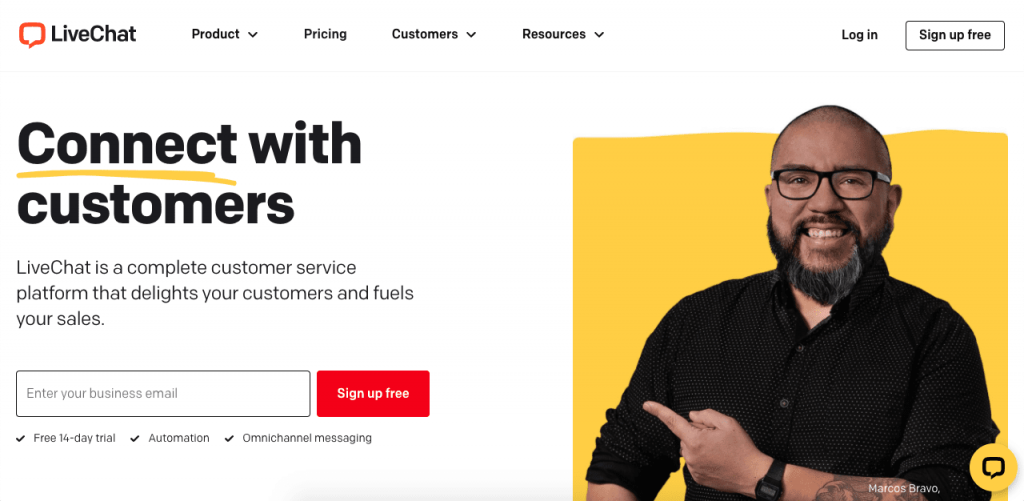 With customers such as Ikea, Adobe, Mercedes, and PayPal, LiveChat is a popular, all-in-one customer service platform with great live chat features.
Questions and chats are consolidated into one inbox so your team can quickly answer your customers. LiveChat's powerful AI routes communication to the right customer service rep, generates leads, creates tickets, and even segments your visitors.
LiveChat also has great integrations with multiple platforms, including Shopify, WordPress, Salesforce, and HubSpot, which lets you integrate the tools you already use.
Olark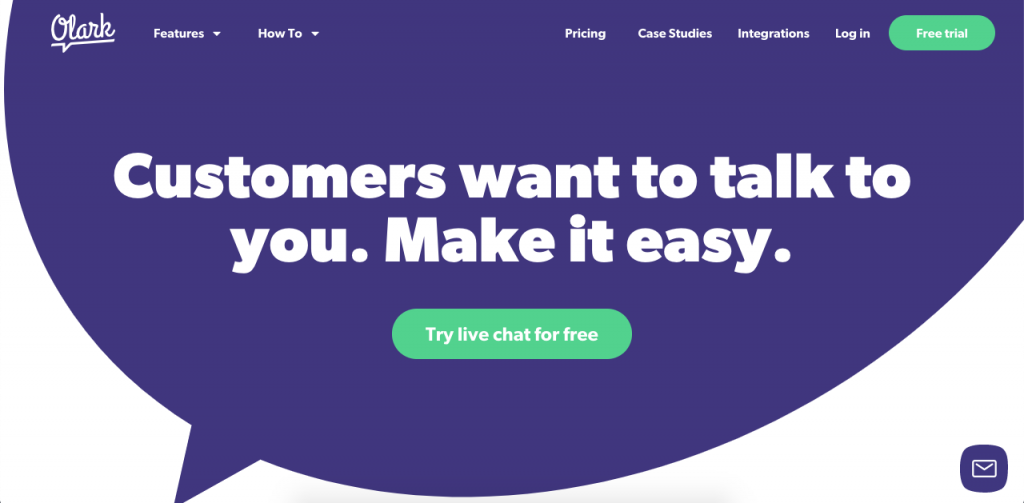 Olark provides a very simple live chat that's perfect for smaller companies and websites.
With Olark's built-in CRM, you can easily organize your customer notes to maintain a log of your customer interactions. Live chat transcripts are also searchable to allow your sales reps to quickly contextualize their conversations.
Olark also integrates with HubSpot, MailChimp, SalesForce, Groove, HelpScout, WordPress, and Google Analytics.
Chatra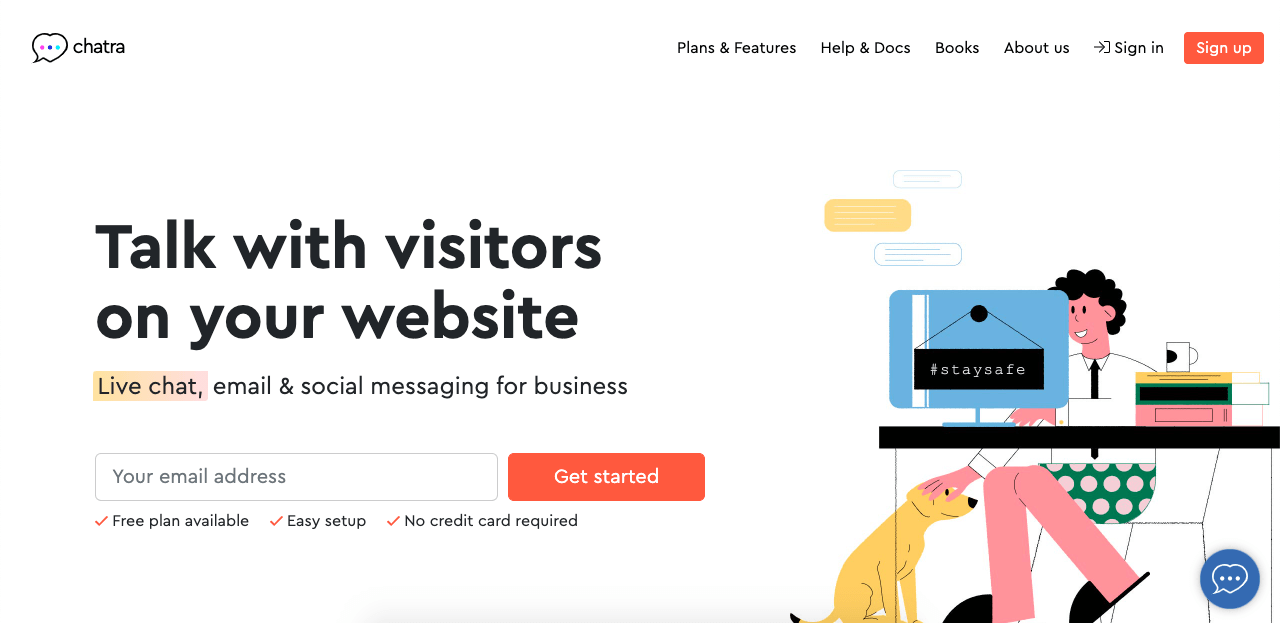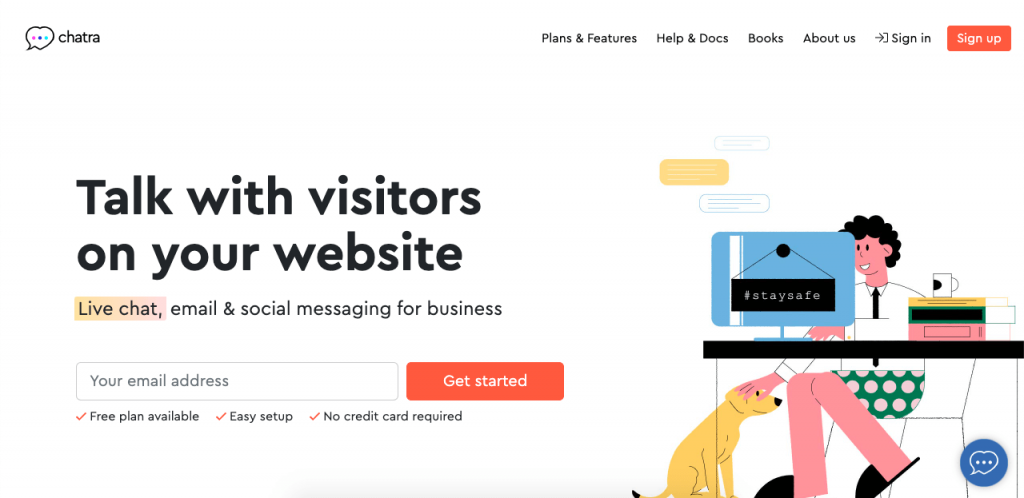 Chatra is one of the very few services that offer a free subscription with one agent, unlimited chats, and chat history. This makes it a perfect free option for small websites without a lot of customer interaction.
The platform can also easily grow with you as it includes advanced paid features such as group chats, customer data, targeted chat messages, additional support agents, detailed customer data, and operating hours among other things.
Pure Chat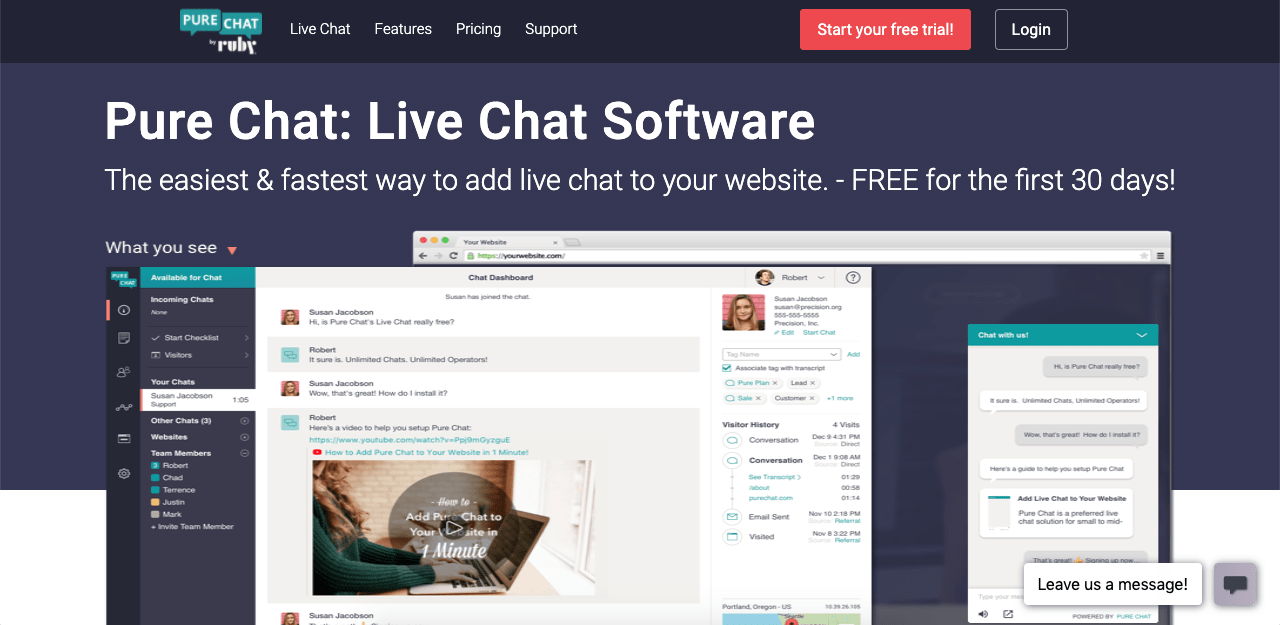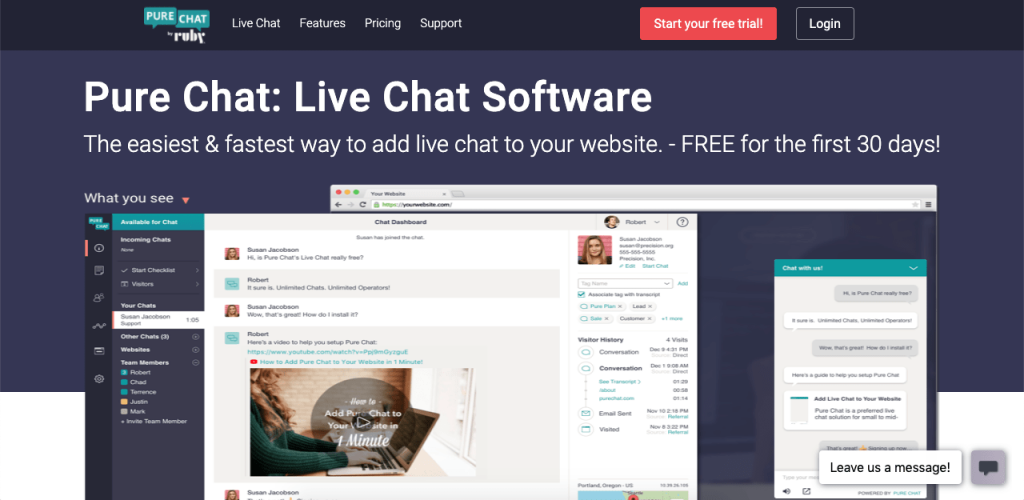 Pure Chat is another platform with a generous free plan. It offers up to three agent seats with unlimited chats and full chat customization, making it perfect for smaller businesses.
Its paid plans also include visitor tracking and chat unbranding features. Pure Chat also offers paid features for new chat SMS notifications to keep you connected without the need for a mobile app.
ClickDesk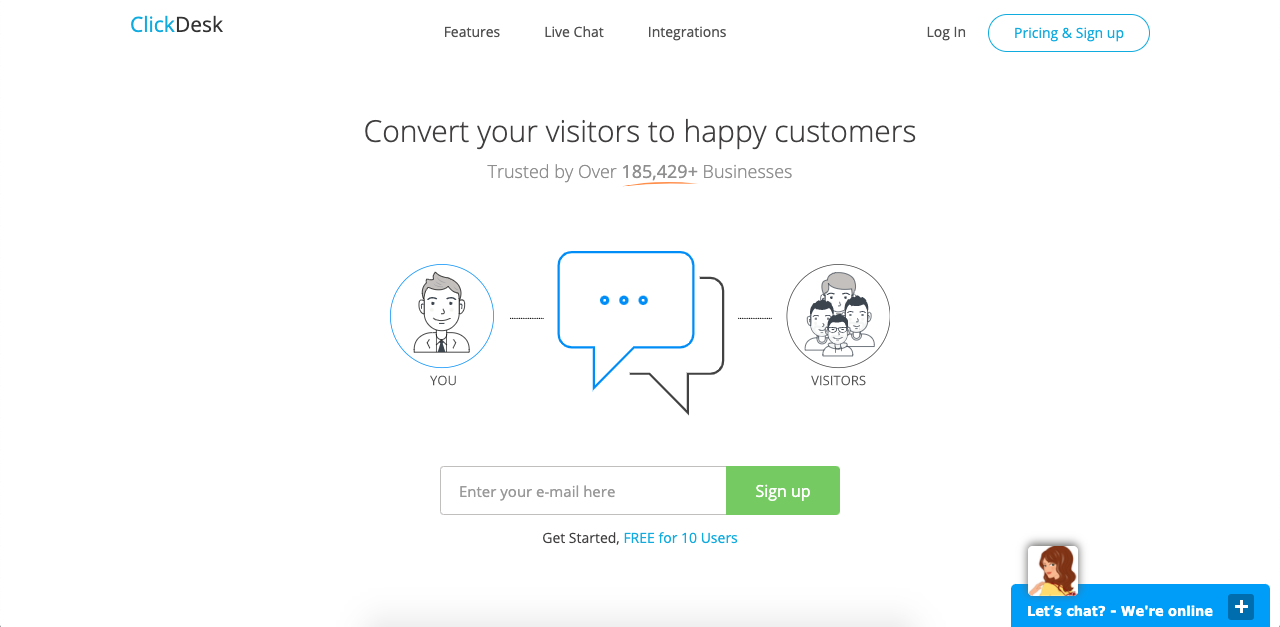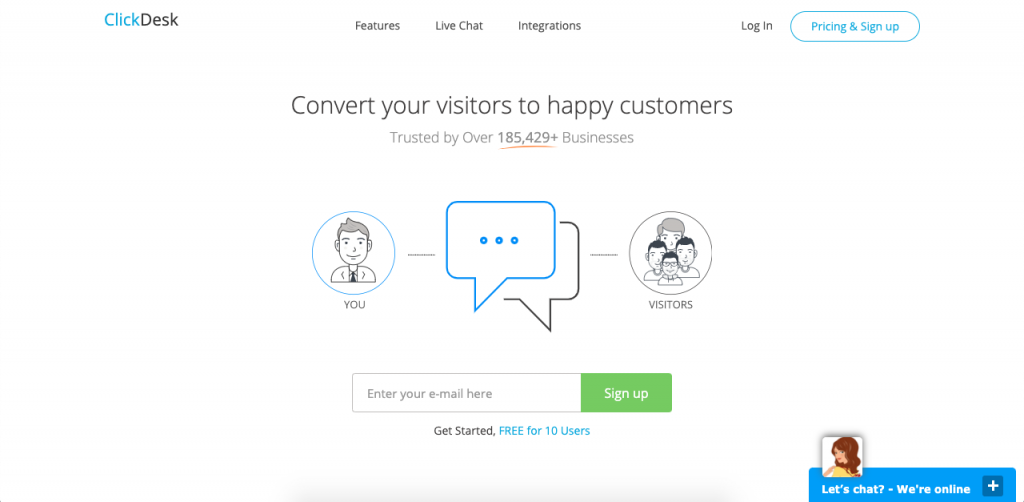 Although its interface may seem a bit outdated, ClickDesk contains a great group of features. ClickDesk offers a limited free plan with 30 chats and 25 tickets per month.
ClickDesk is also one of the few chat services to offer video chat services in its pro plan, which also includes post-chat surveys, reports, and chat history.
Knowledge Base Tools
Knowledge bases help users and employees get the information they need through an online, self-service platform. They're used for all stages of customer service, from helping with the hiring and training processes to aiding with direct customer queries.
Here are the best tools for building knowledge bases:
Messagely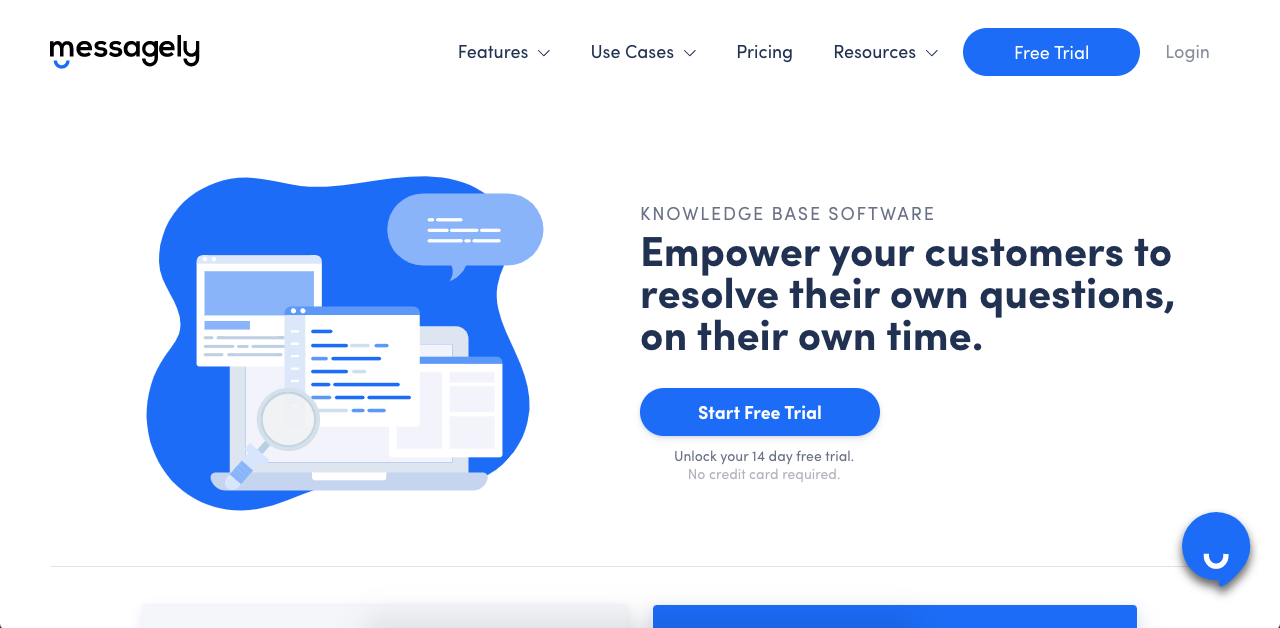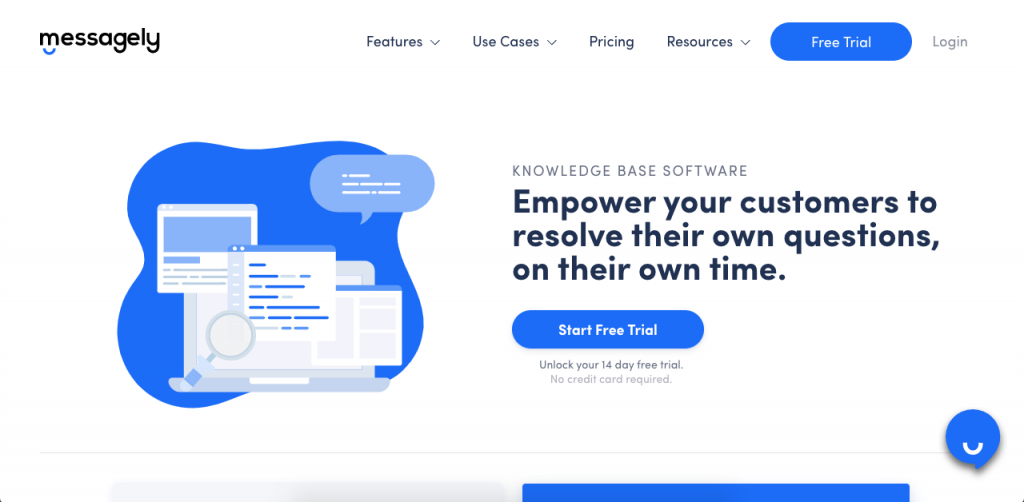 With Messagely you can quickly and easily build comprehensive knowledge bases—no coding knowledge required.
You can use Messagely's knowledge base software to create a knowledge base from scratch without any previous experience. It also integrates with the rest of Messagely, so you and your team can help answer customer questions or let your chatbot pull out information automatically.
Learn more about Messagely Knowledge Bases here.
HelpJuice
HelpJuice includes a great knowledge base text editor that's modern and filled with useful features.
With HelpJuice, you and your team can seamlessly collaborate to write knowledge bases, even when working on the same article.
The platform also contains great knowledge base analytics to tell you about which pages are searched more often, what people search for, and the author's activity, to name a few.
HelpJuice offers a pretty comprehensive standalone knowledge base tool—if you're willing to pay above-average fees for it.
HelpSite
On the other hand, HelpSite is a very simple and streamlined knowledge base software that comes with very affordable pricing.
The HelpSite platform has limited customization options with minimal advanced capabilities, and its text editor, although limited and somewhat outdated, is very easy to use.
HelpSite also includes a free option that allows users to write up to 25 articles in one custom domain by one author, which makes it perfect for anyone looking for a quick and free knowledge base platform.
Document360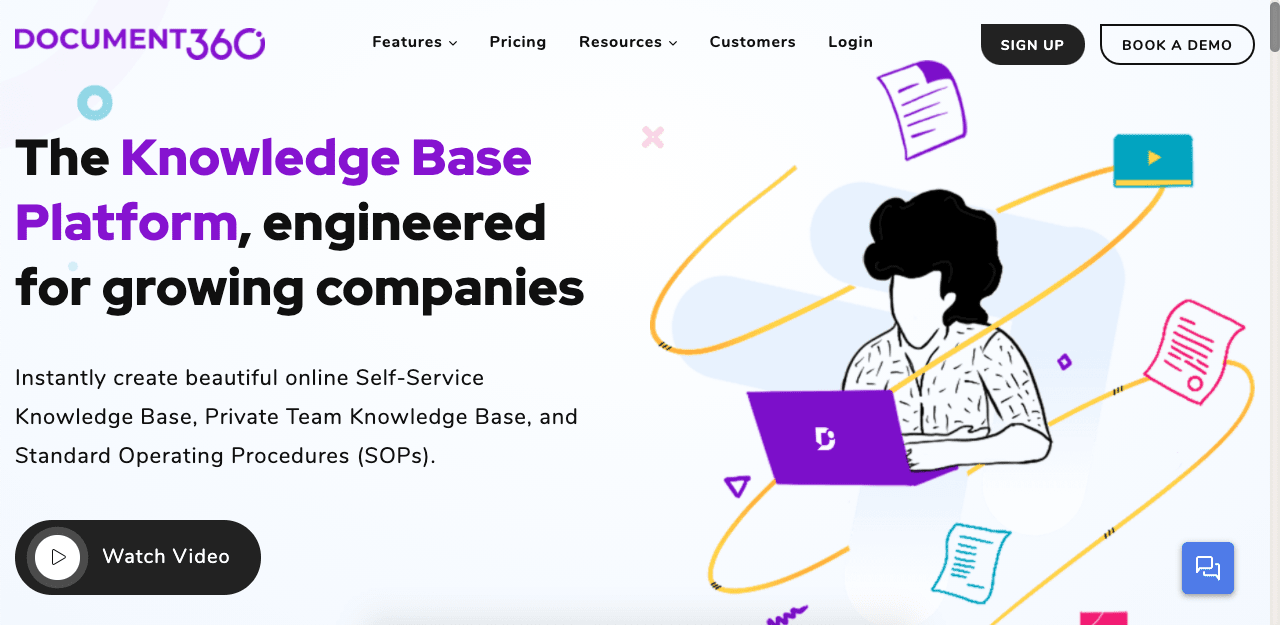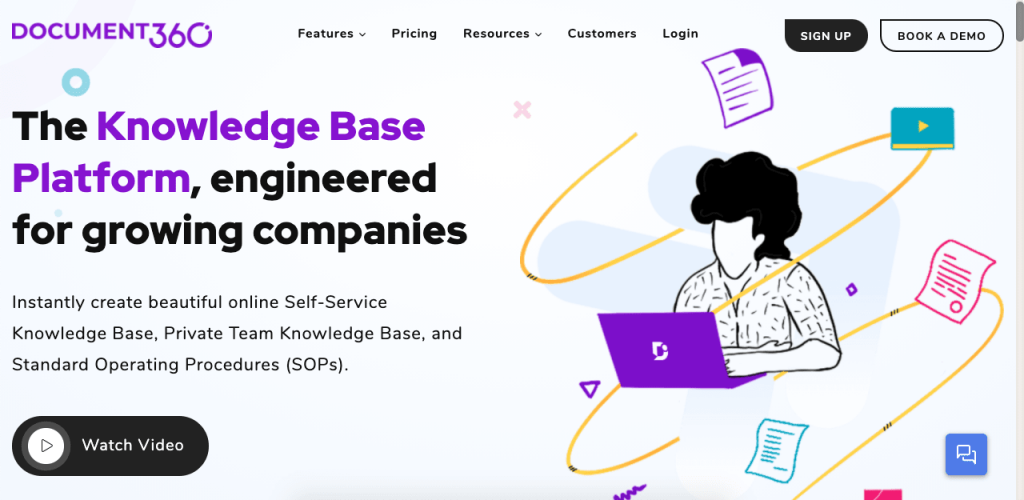 Unlike the previous tool, Document360 is a knowledge base tool filled with useful and advanced features for large teams and companies.
The text editor is very easy to use and allows for seamless editing and styling, easily incorporating images, videos, and links into your articles. With its two levels of access, you can effortlessly create a knowledge base for both internal and external purposes, or make multiple knowledge bases for multiple projects.
Document360 also offers great reports to display your knowledge base's performance, use, searches, and overview.
AzureDesk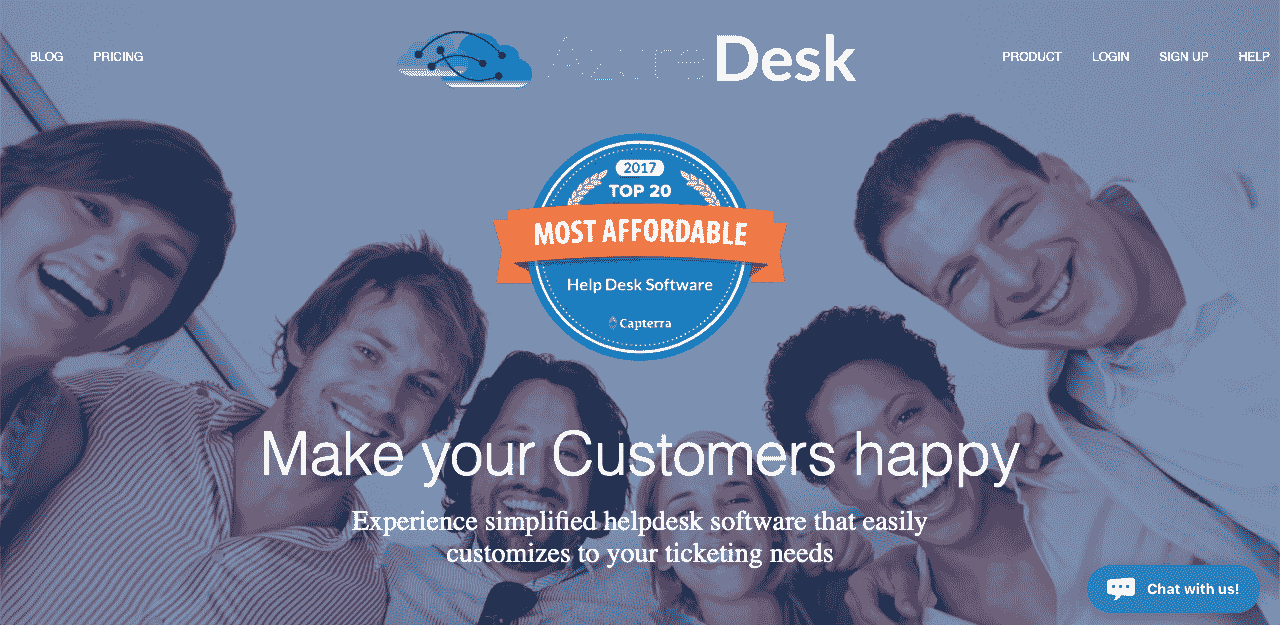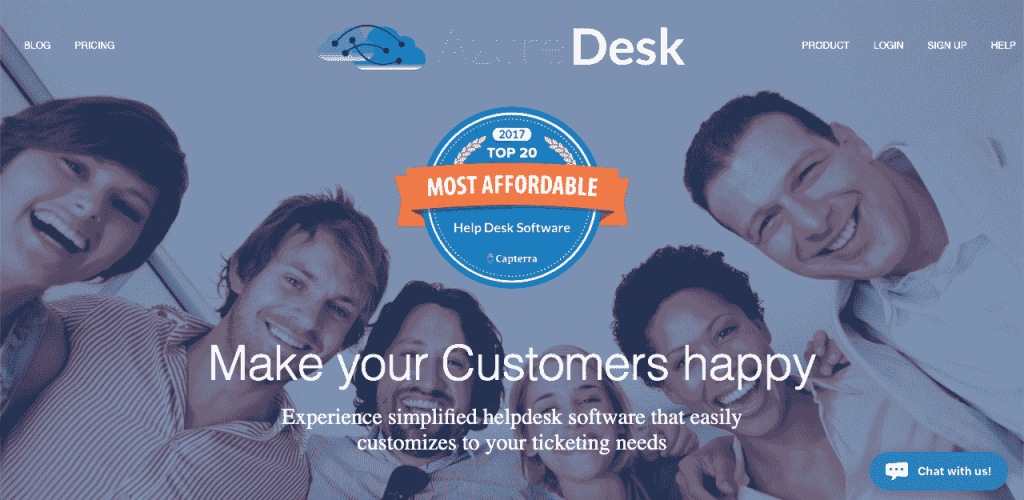 AzureDesk has a knowledge base platform made with your customer in mind. Its knowledge base integrates with the rest of its customer service tools to provide your clients with an integral service.
Although somewhat basic, AzureDesk knowledge bases are integrated with dynamic search, which suggests articles to users as they type their issues.
HappyFox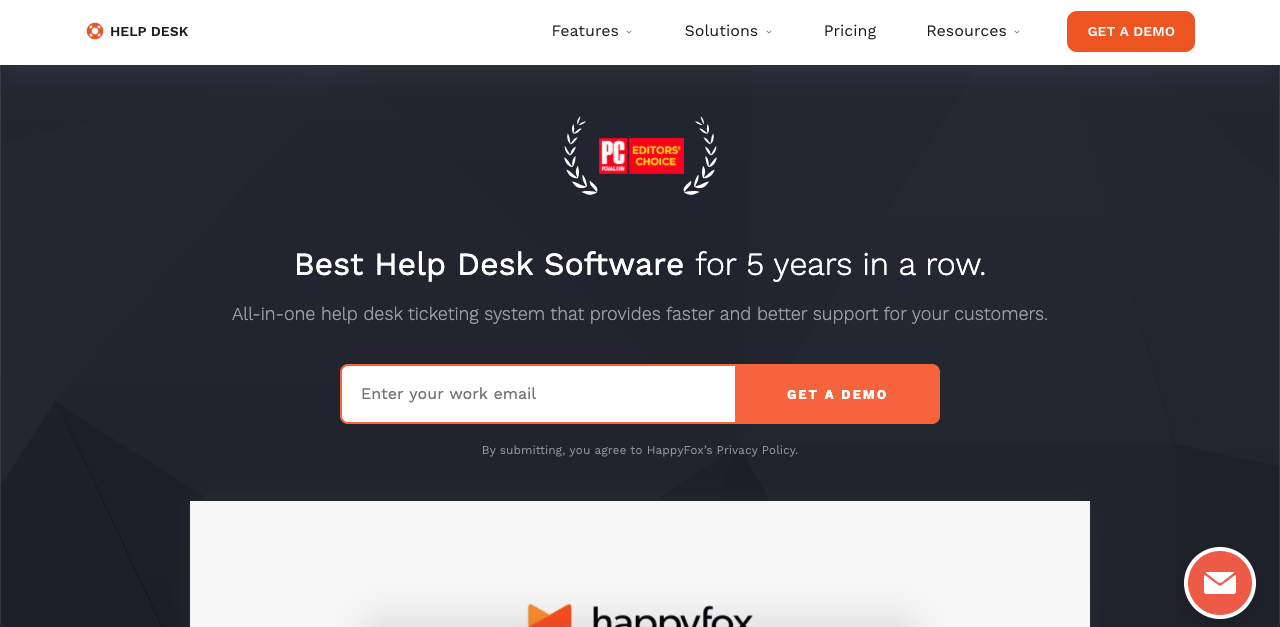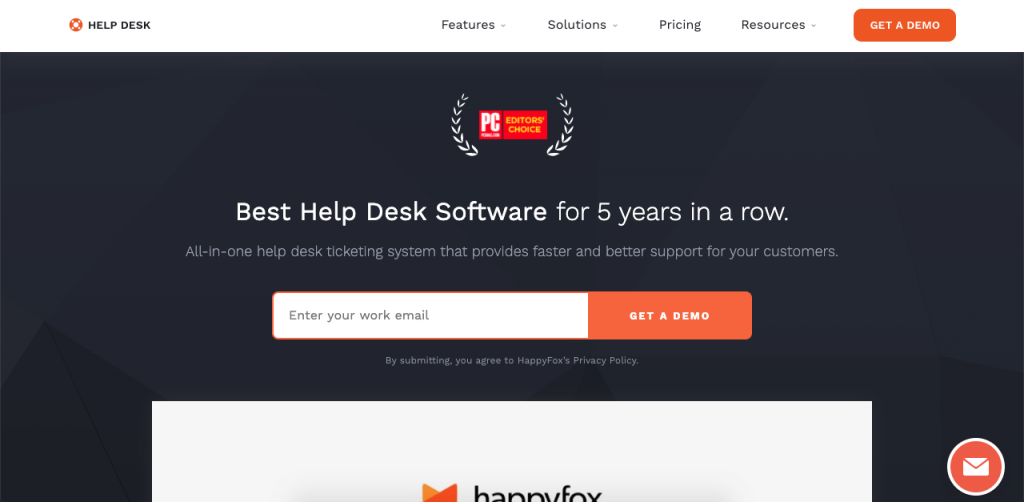 HappyFox is another all-in-one customer solution with a good knowledge base creator, which integrates with its self-service features.
The search bar provides users with an auto-suggest tool to help with locating articles faster and allows users to find articles by typing their whole question, instead of being limited to keywords.
You can also set up your FAQ page to automatically list questions users frequently search for at the top. That way, you're never guessing what your customers are looking for.
Ticketing System Software
A ticketing software converts customer feedback into tickets, which can facilitate its implementation from start to finish.
Here are the best options for ticketing systems:
Messagely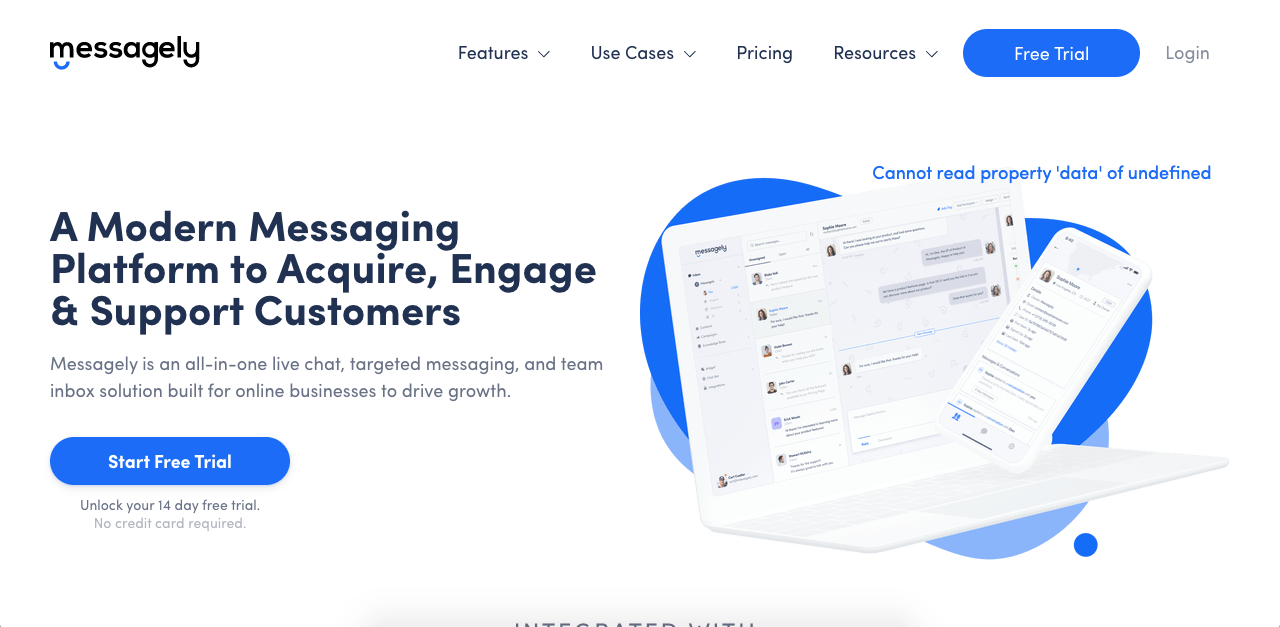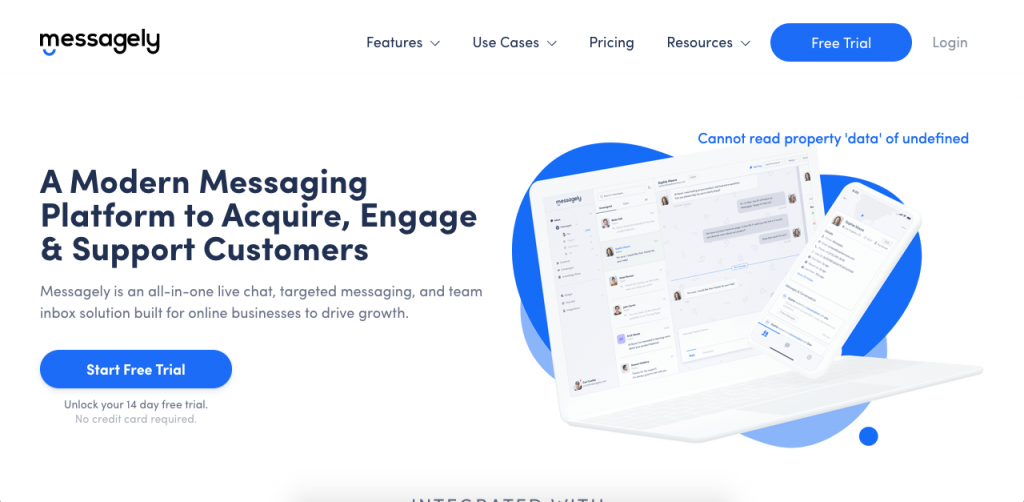 Messagely makes it easy to transform customer feedback into action with its ticketing software. With Messagely, each of your teammates can easily create tickets to send.
With a streamlined platform, you can easily create and supervise tickets to completion. Messagely also makes it easy to contextualize the tickets and find out which actions need to be taken.
Learn more about Messagely's features here.
FreshService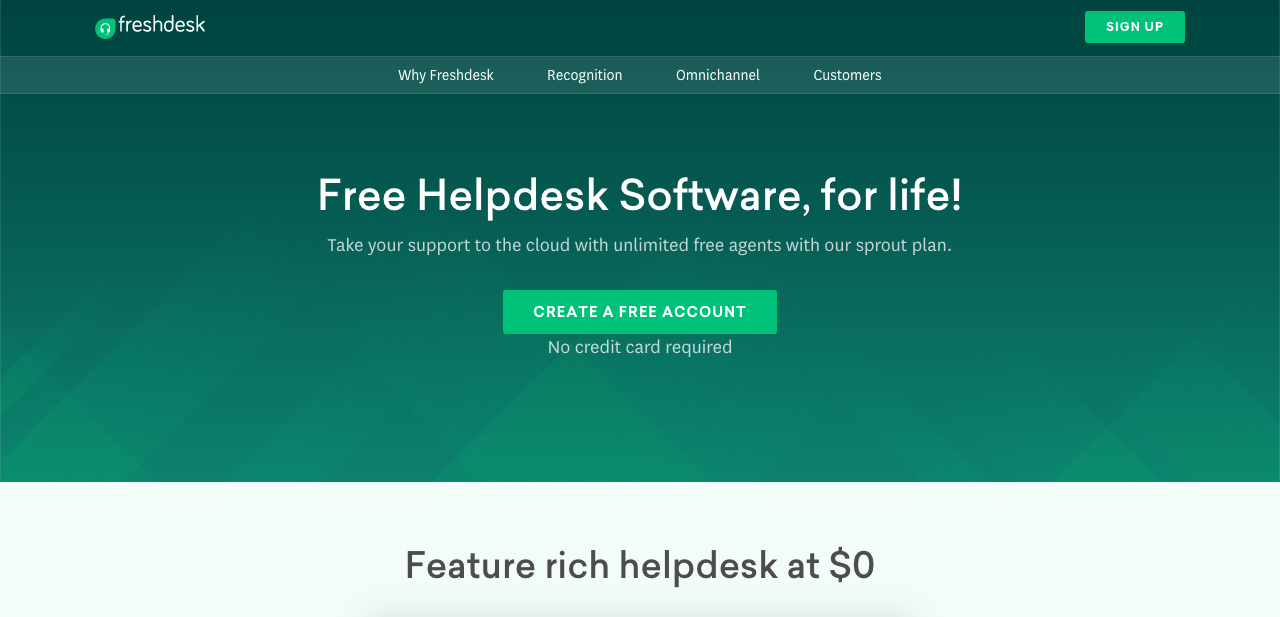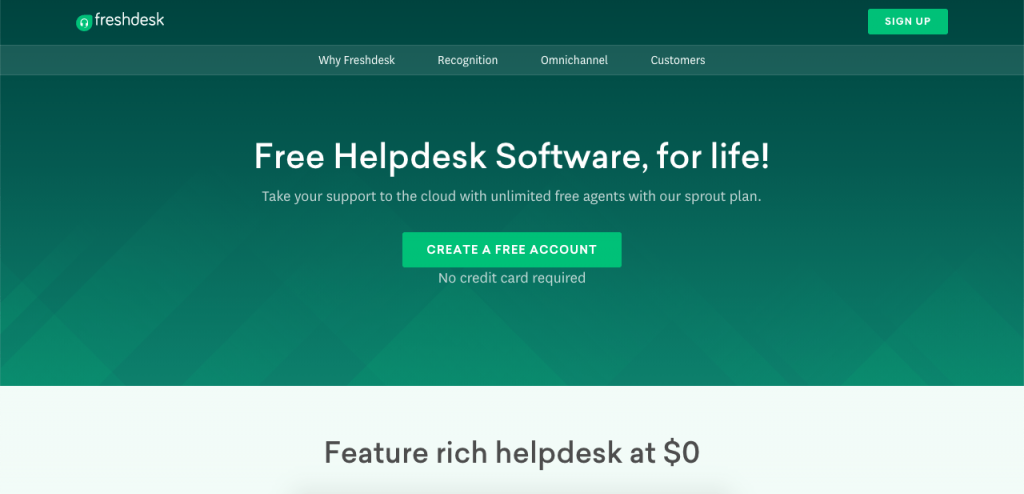 Freshservice is an ITSM service desk created to make it easy to provide IT services.
This platform easily facilitates users in raising tickets through many channels, such as email, phone, a self-service portal, or even in person.
Freshservice's dashboard shows you how the team is doing and helps you find ways to expedite your responses and improve your services.
Vision Helpdesk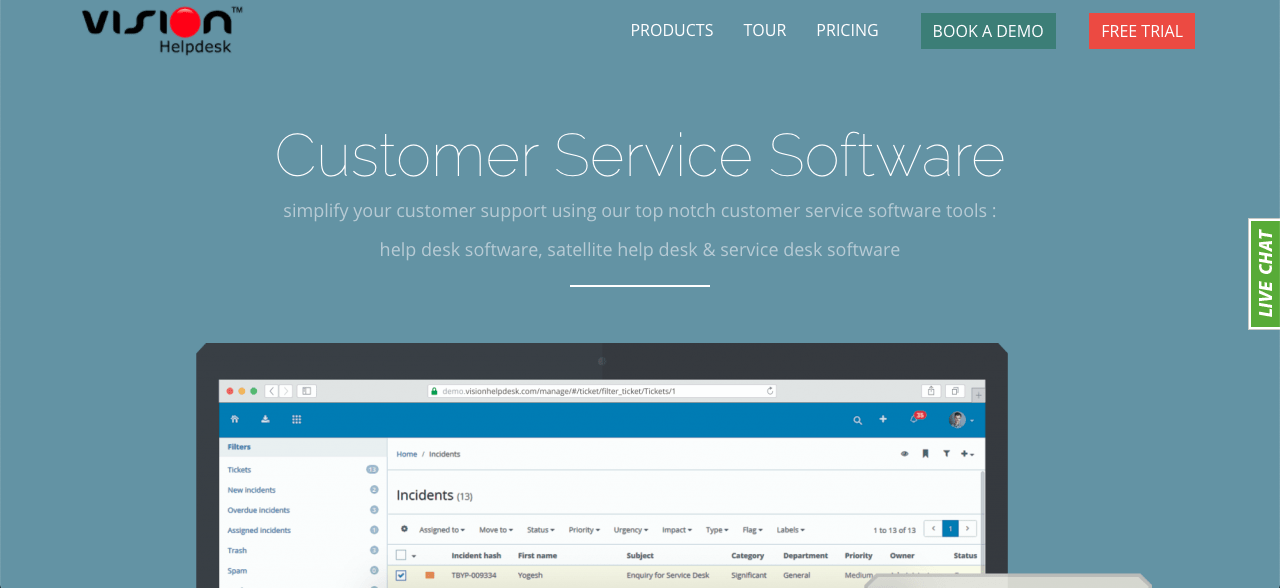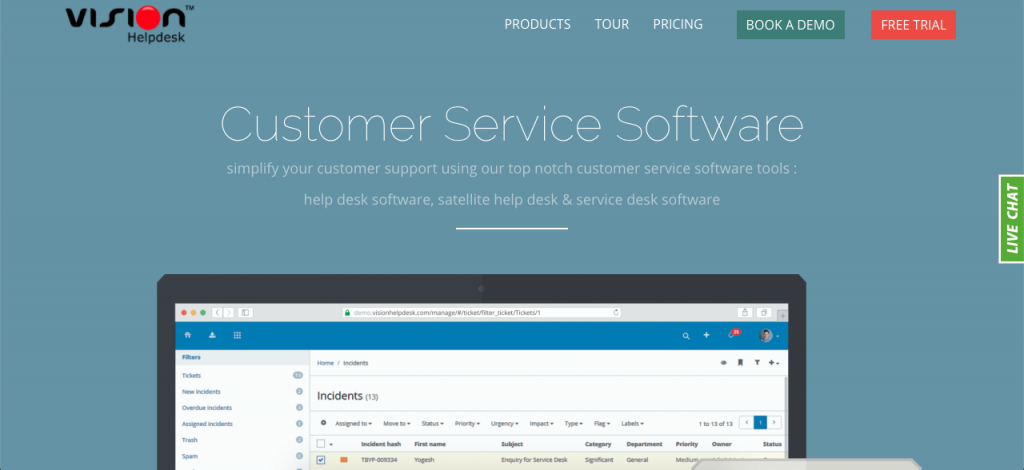 Vision Helpdesk's multi-channel ticketing software is part of its comprehensive customer service tools.
With it, you can unify tickets from emails, web requests, phone calls, chats, and even social media, and prioritize them to focus on the most pressing ones.
The platform also helps you track the time you spend on tickets along with tracking team and customer responses to contextualize an issue or query.
JitBit
JitBit is a streamlined platform with cloud and self-hosted options to keep your tickets flowing.
With a minimalistic interface, JitBit makes it easy to automate responses, assign technicians to a ticket, and set due dates.
JitBit also includes powerful integrations with tools like Slack, Github, and Jira as well as Zapier and its own API to ensure you can connect it to the software you're already using.
Jira Service Desk
Made by Atlassian, Jira Service Desk is a helpdesk ticketing platform that's perfect for both customer service and ITSM.
You can use this platform to easily automate ticket actions and tasks, report on customer satisfaction levels, and even monitor and work from anywhere with its native apps.
This service desk seamlessly integrates with the parent company's project management platform, Jira Software, and with over 350 other tools.
Social Customer Service Tools
Social customer service tools help you consolidate your social media presence and customer interaction into one place, to make it easy for your teammates to collaborate and ensure no customer goes unheard.
These are the best customer service tools:
SproutSocial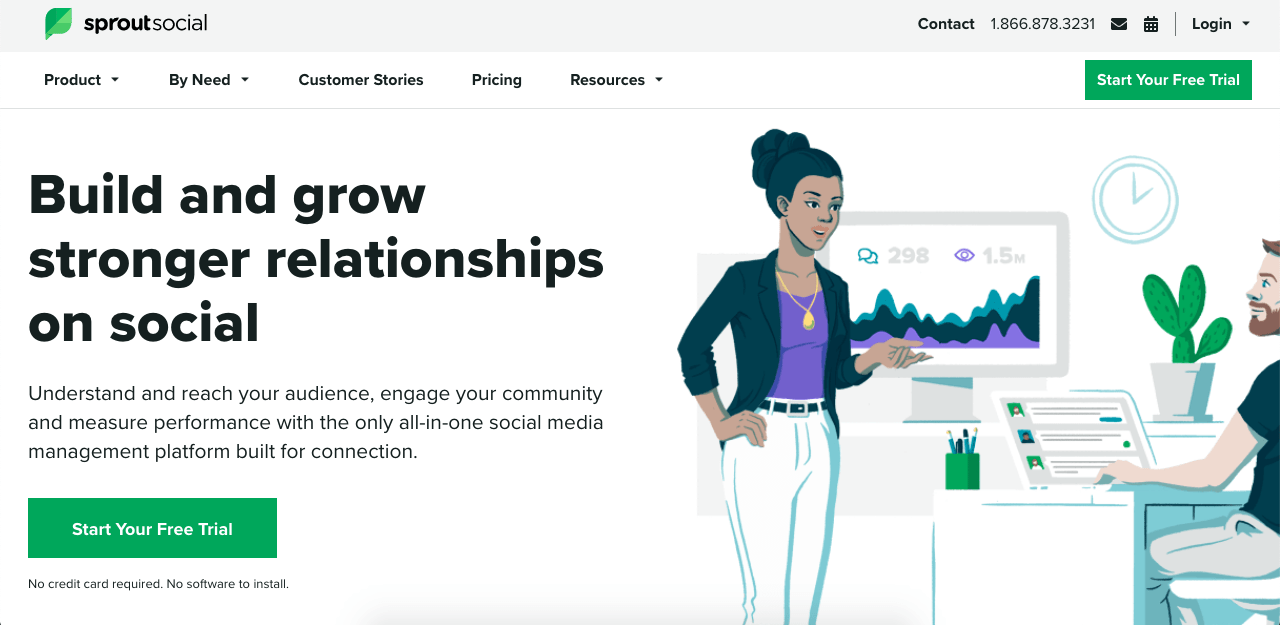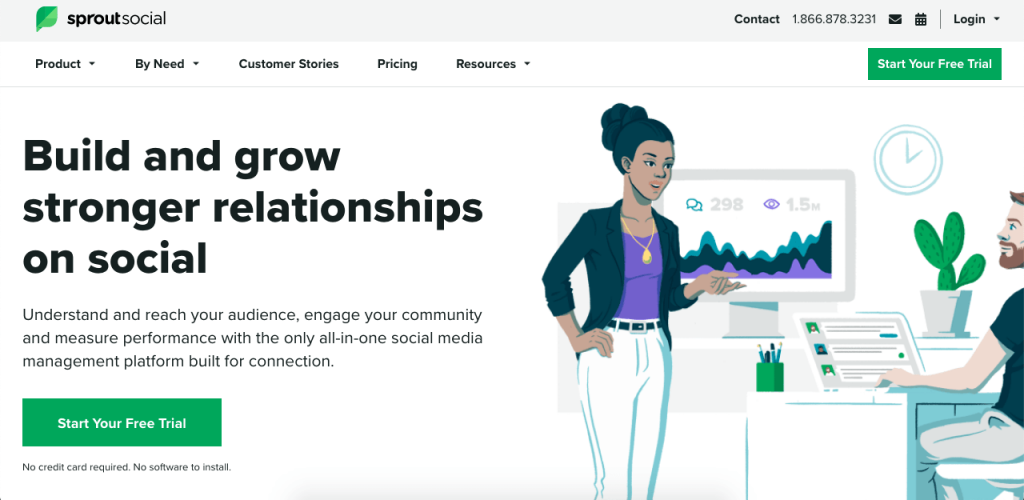 SproutSocial is a cloud-based platform that makes it easy to keep up with your social media channels.
With SproutSocial, you can quickly schedule posts on social media and assign customer messages to team members to get them answering customers as quickly as possible.
SproutSocial can be used in multiple platforms including Facebook, LinkedIn, Twitter and Instagram and integrates with Shopify, Salesforce, UserVoice, and many other tools to easily manage customer interactions with the tools you're already working with.
Buffer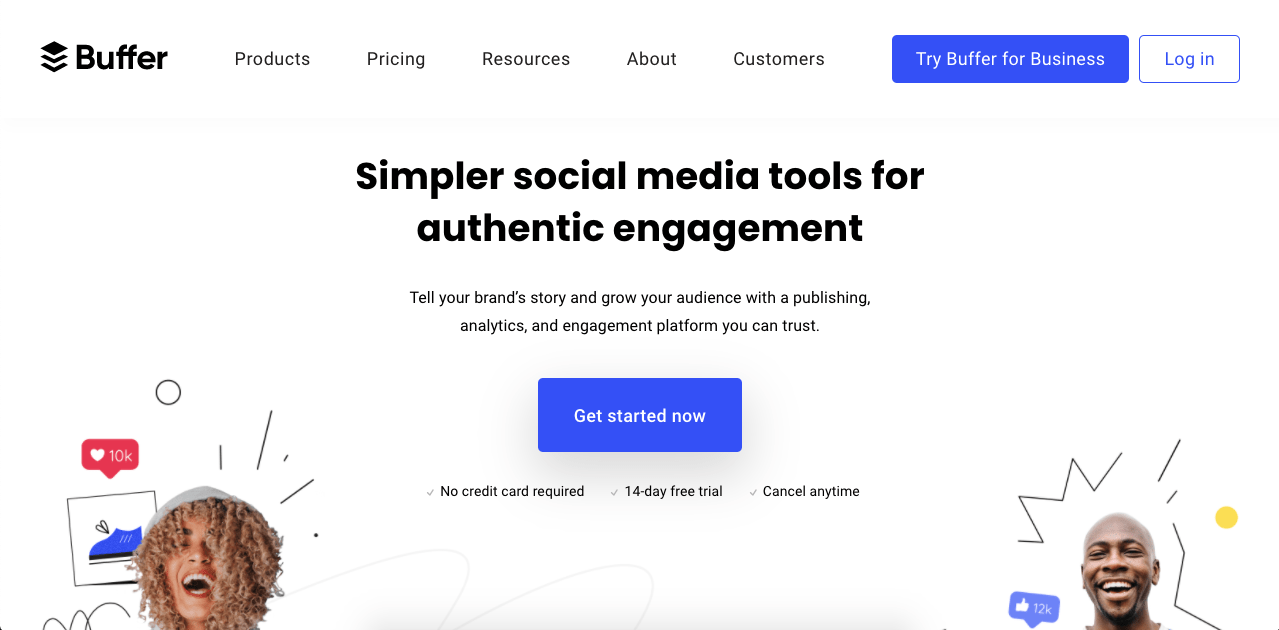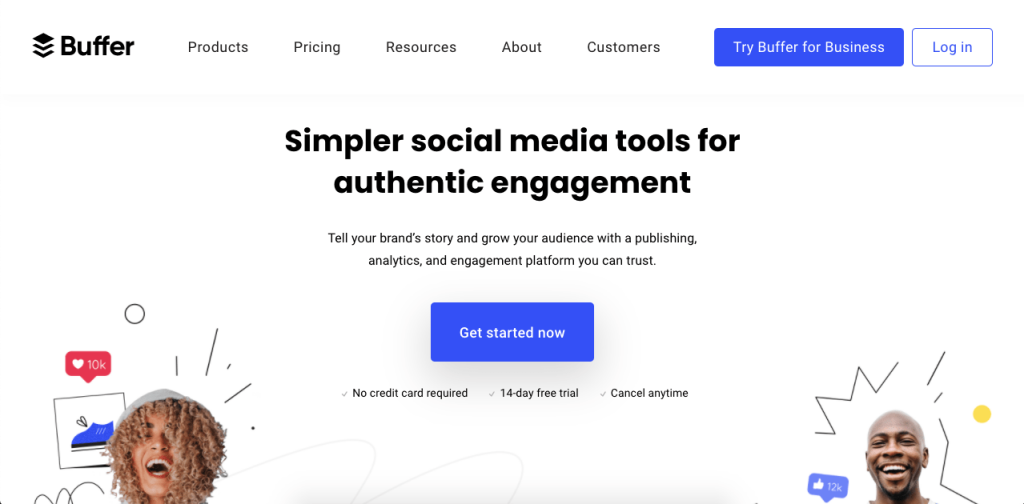 Buffer is a great social customer service tools with multiple plans that tailor to your needs. Its "Reply" packages are perfect for anyone looking to consolidate their social media channels, like Instagram, Facebook, and Twitter, into a single place to easily reply to every customer.
The platform also allows you to automate tagging and set statuses on customer interaction so you can easily keep track of it.
Mention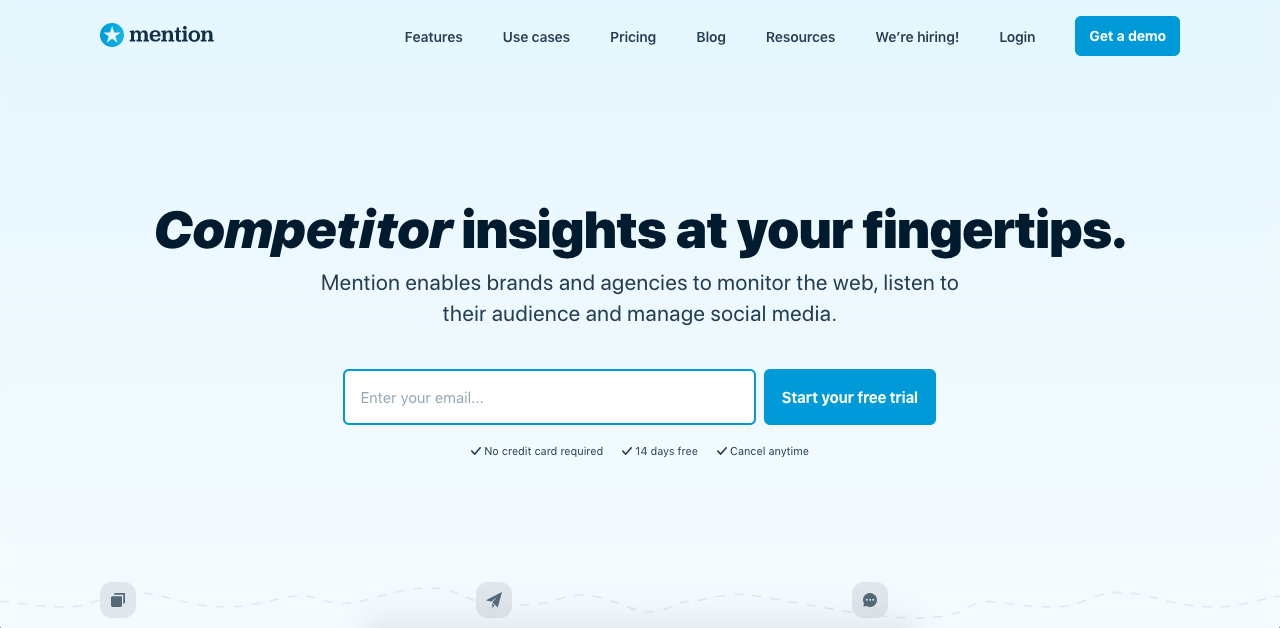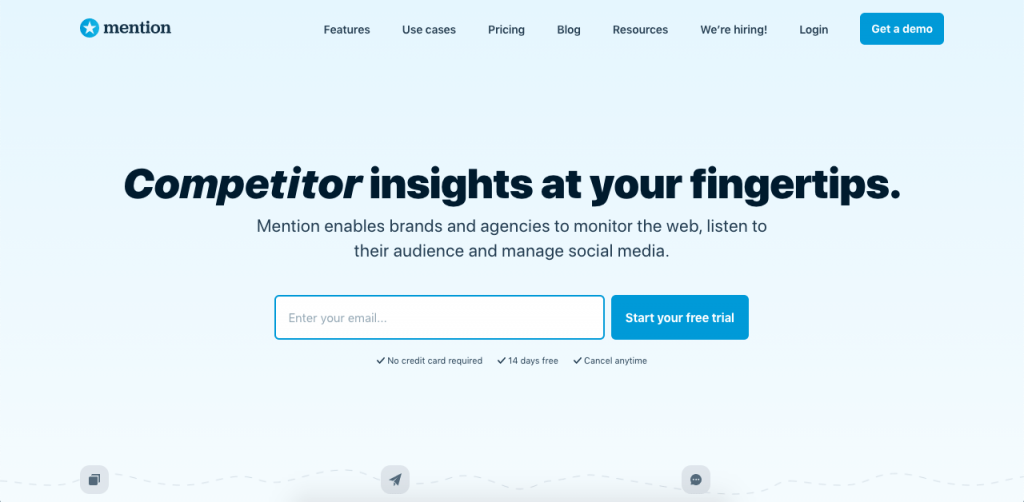 Mention is a social media monitoring tool that's easy to use. Its features make it easy to generate leads, improve reputation, and build great customer relations using social media.
Unlike many similar tools, Mention monitors the internet to find out who is mentioning your brand and when it is mentioned. This tool makes it easy to solve customer complaints even before they raise them with you and work on implementing customer service according to public reviews.
HootSuite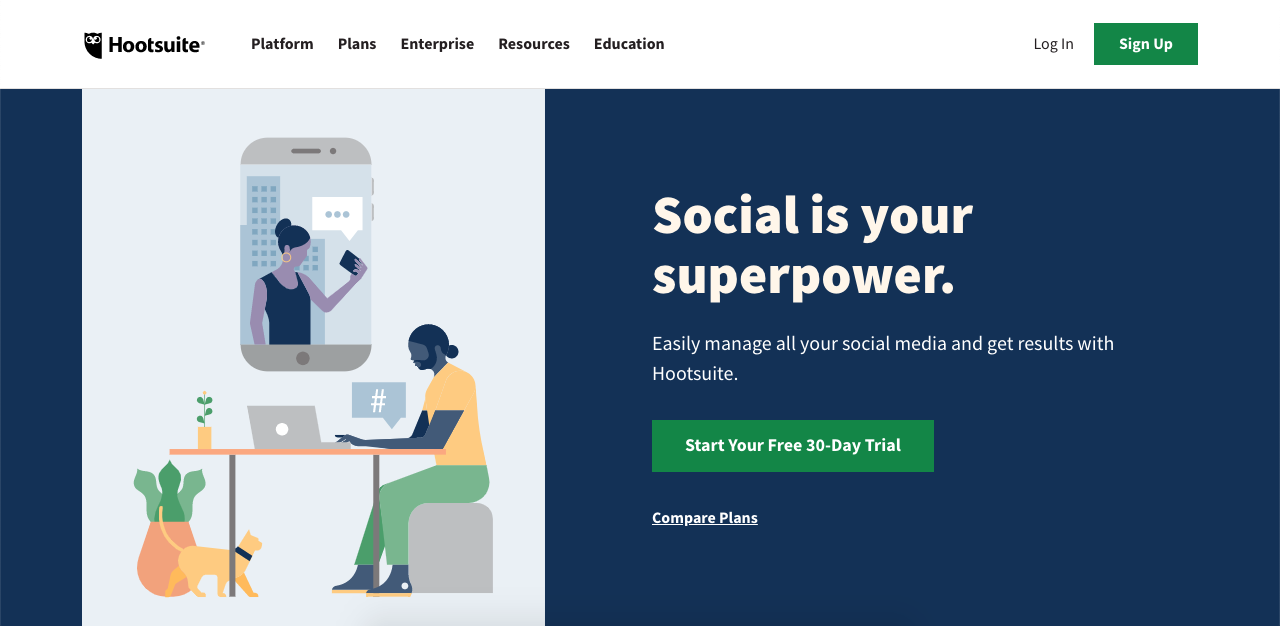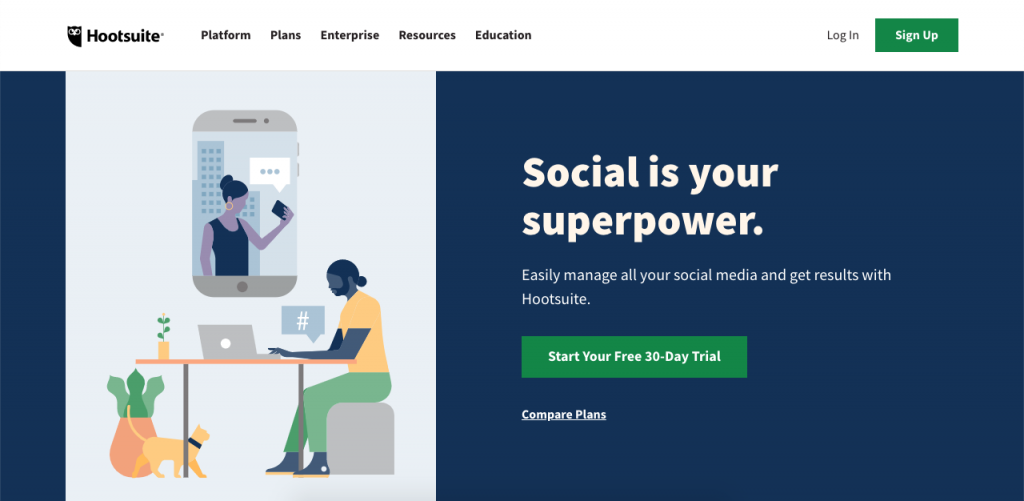 Hootsuite is a great management tool with social media capabilities that seamlessly integrates with over 25 social media platforms.
With Hootsuite's all-in-one dashboard, you and your team are always informed of your customer needs and social media interactions. Any teammate can quickly respond to customers messaging, commenting, and mentioning your brand, so you can easily improve customer relations.
LiveAgent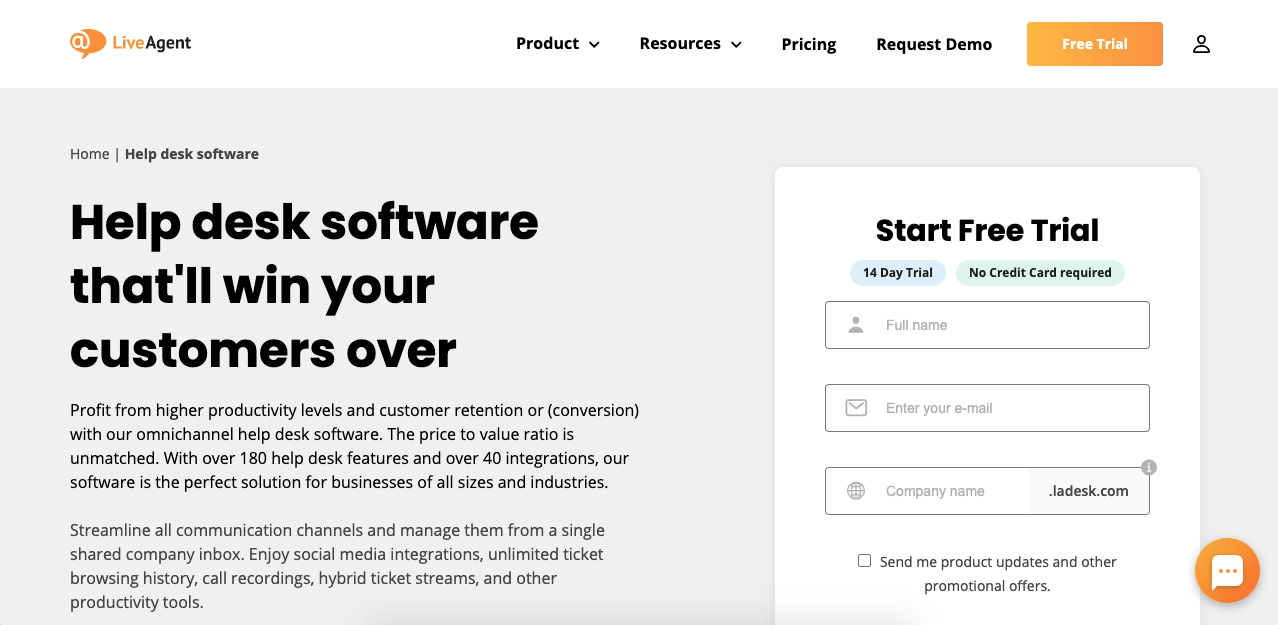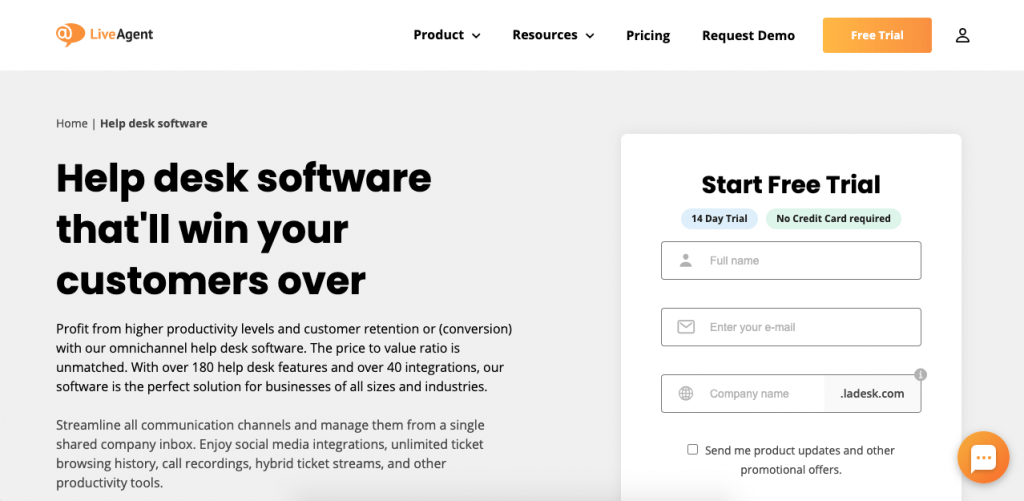 LiveAgent is a comprehensive tool for social media monitoring and management. With it, you can quickly respond to customer interactions on Instagram, Facebook, and Twitter.
The platform stores messages, mentions, and comments as tickets so you can file them and respond. These tickets can be assigned to the right team member automatically, expediting your response time.
You can also use LiveAgent as a Twitter monitoring tool to keep track of your brand perception across the platform.
Customer Feedback Tools
As David J. Greer says, "Customers often know more about your products than you do. Use them as a source of inspiration and ideas for product development." That's why implementing customer feedback is such a vital thing to get right.
Here are the best tools for gathering and implementing customer feedback:
GetFeedback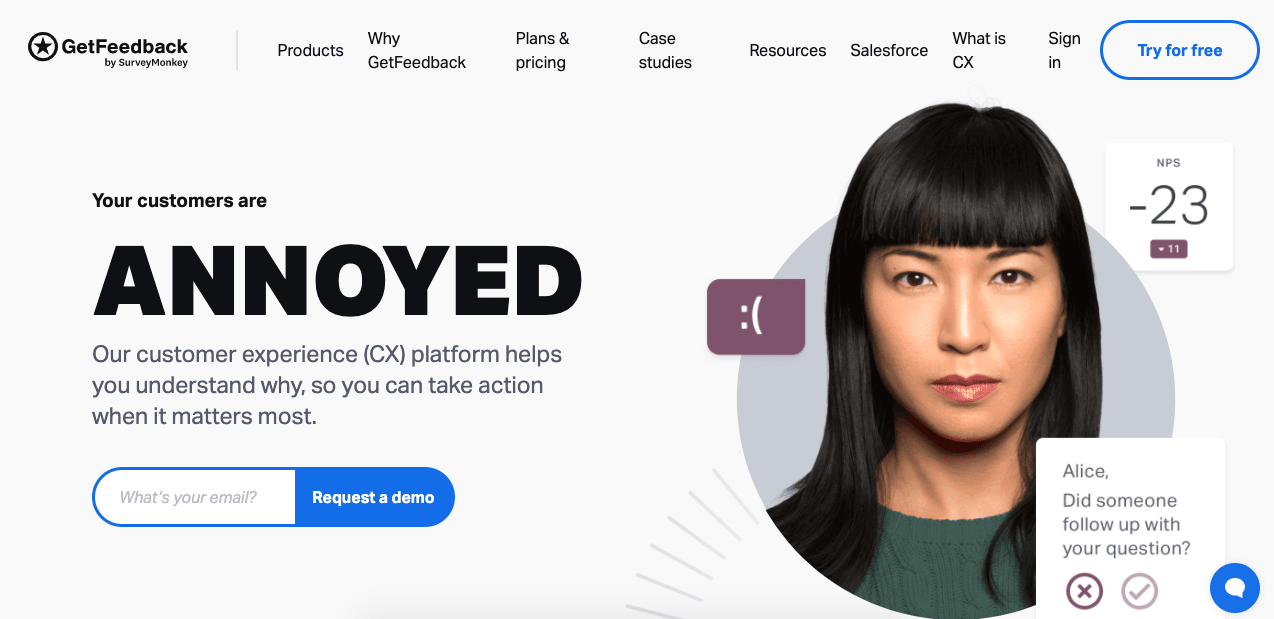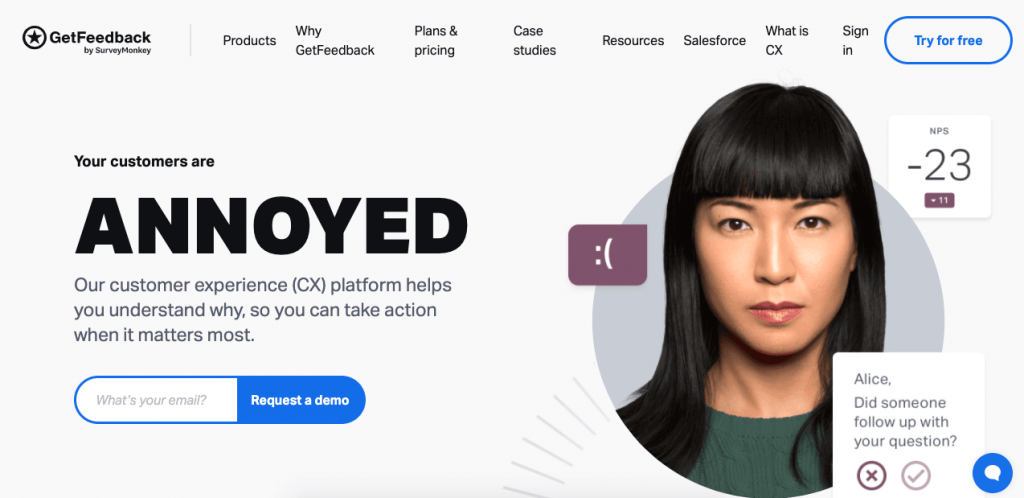 GetFeedback is a beautifully-designed tool that focuses on gathering custom experience data.
You can use GetFeedback to create stunning surveys that truly reflect your brand style to get customers' opinions. The conversational surveys simplify the process for your customers and make it easy for them to interact and complete all questions, incrementing your customer data.
Client Heartbeat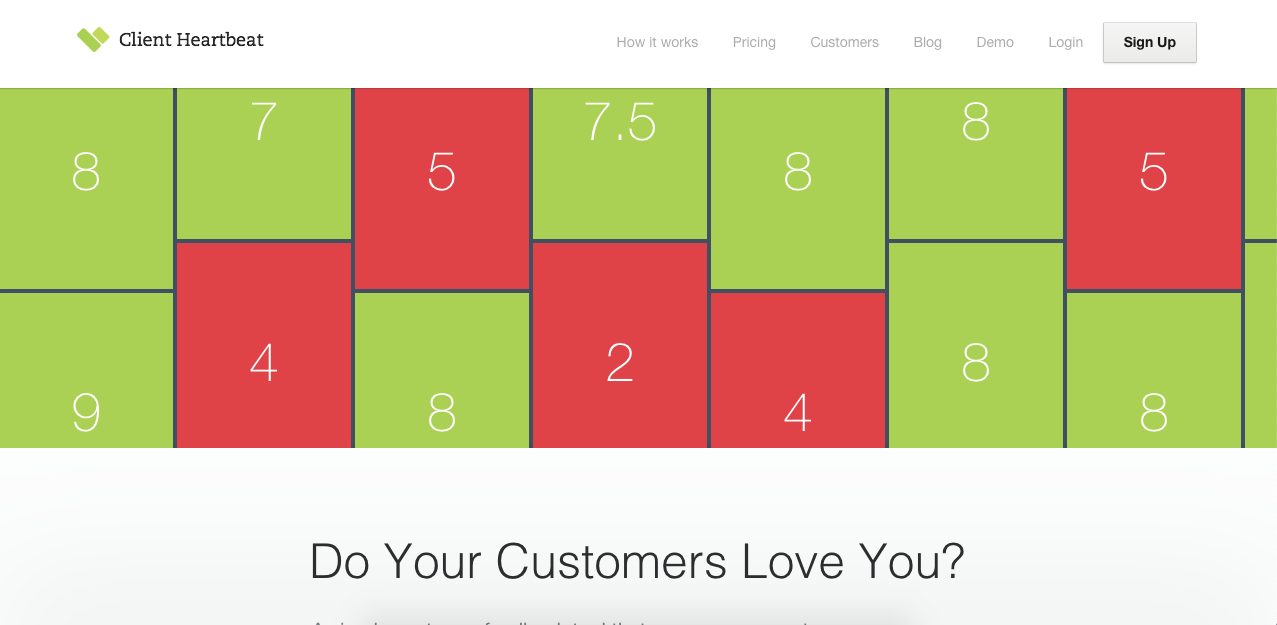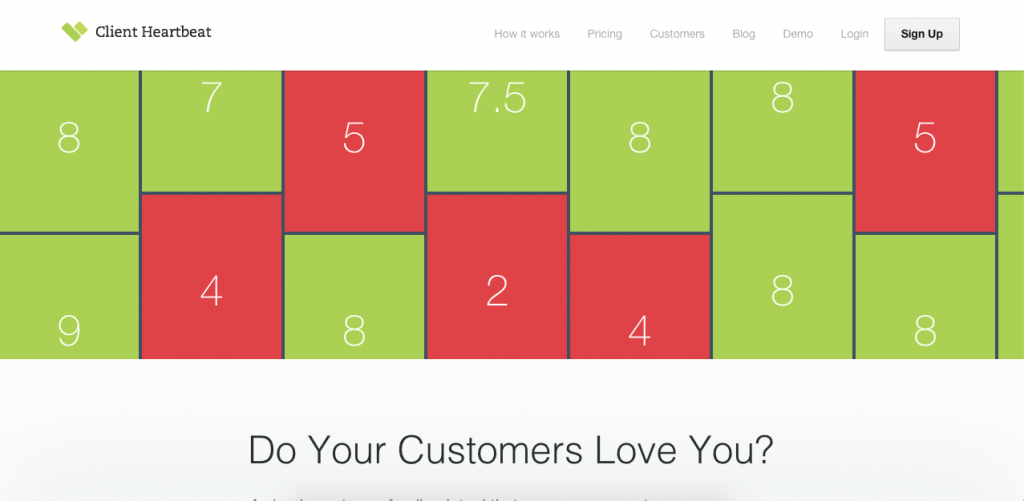 Client Heartbeat makes it easy to measure customer satisfaction over time through surveys.
The survey process can easily be automated to be sent in specific time periods so you can focus on understanding and implementing customer feedback instead of programming surveys.
Client Heartbeat also gives users the option of rating their experiences and comparing them to similar companies in your industry.
GetSatisfaction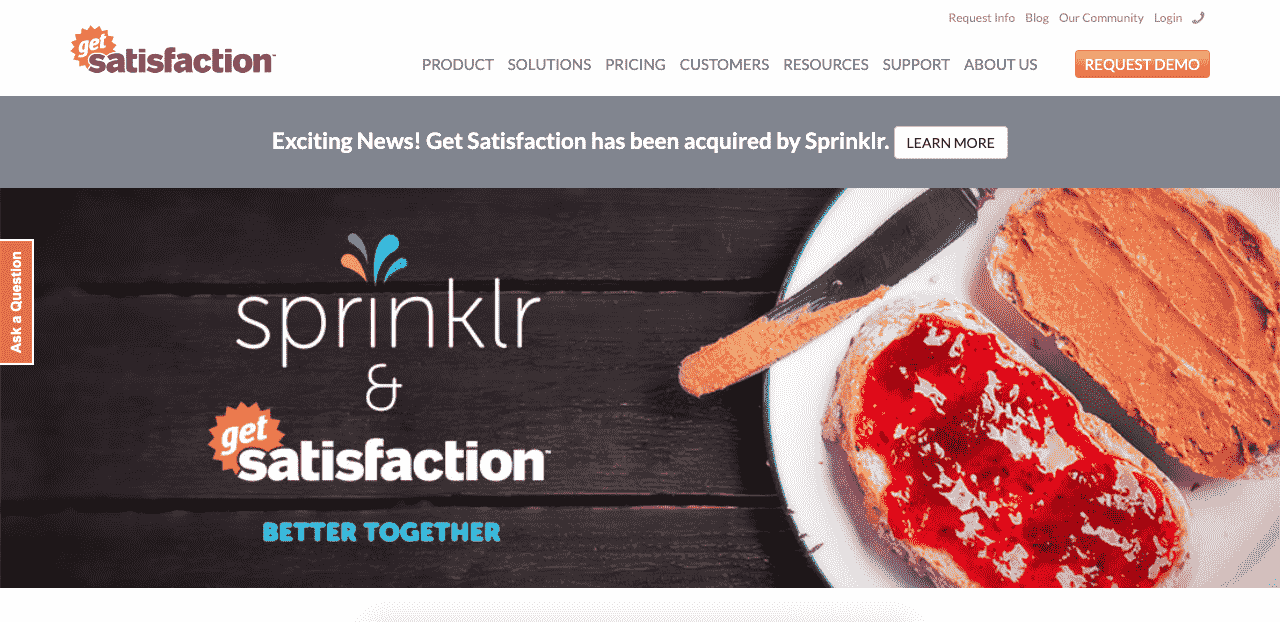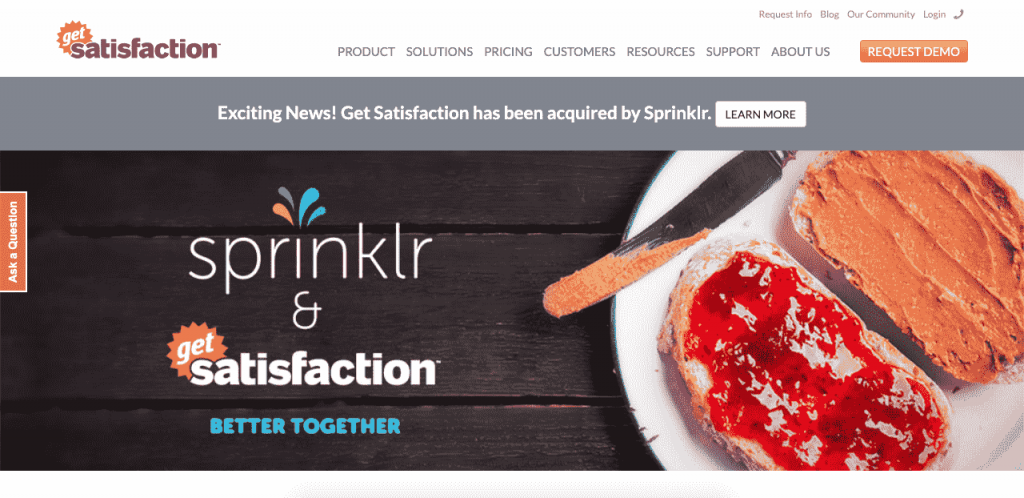 GetSatisfaction makes it easy for customers to provide feedback through a more social experience.
It recollects feedback from every page on your website and places it in a public forum so your team can collect it, examine it, and put it into action.
The platform also has multiple options for forum management and moderation.
CustomerSure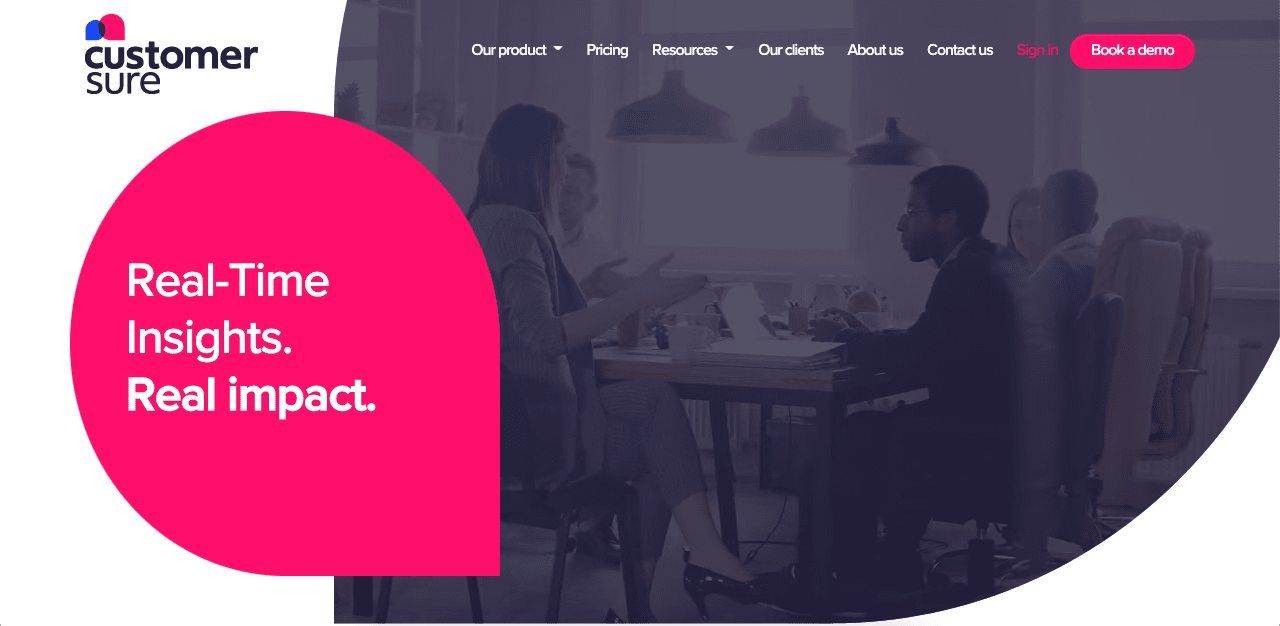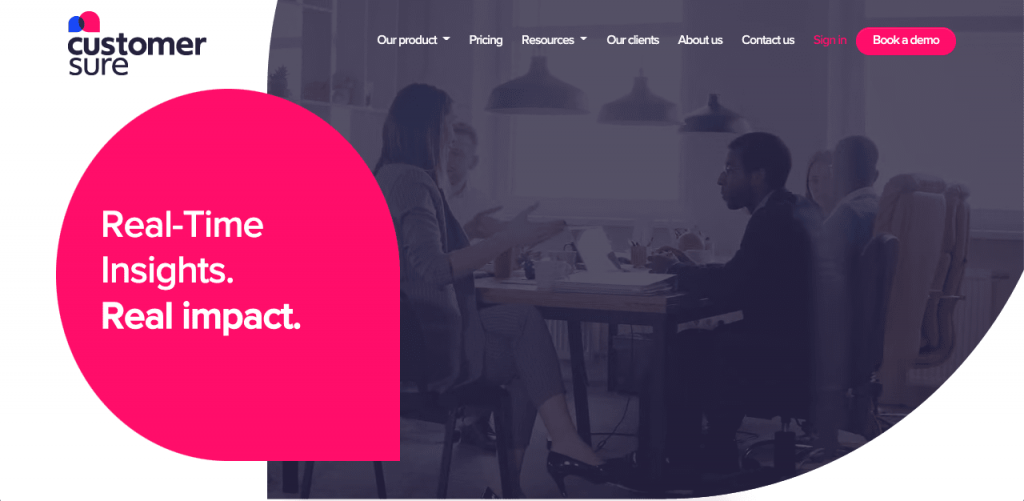 CustomerSure allows you to collect customer feedback through emailed surveys. With CustomerSure, you can track your customer satisfaction levels and quickly take action on customer feedback.
The platform also allows you to collect customer feedback in realtime with a widget on your website and offers you many features to allow you to act on your feedback as quickly as possible.
BazaarVoice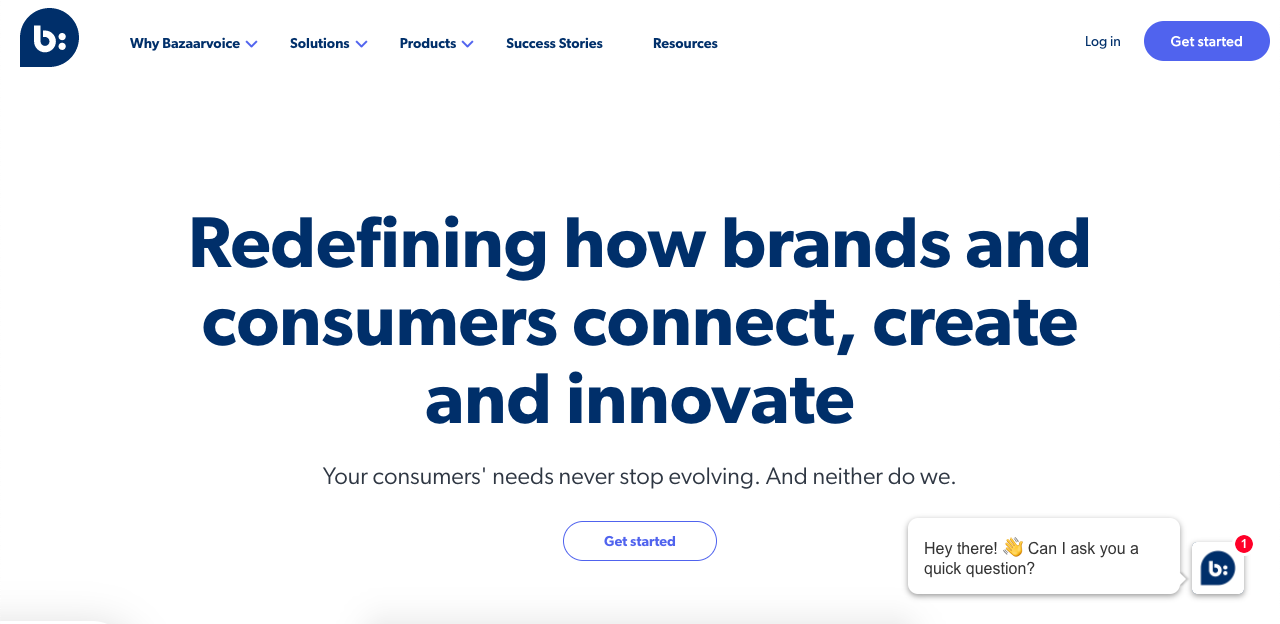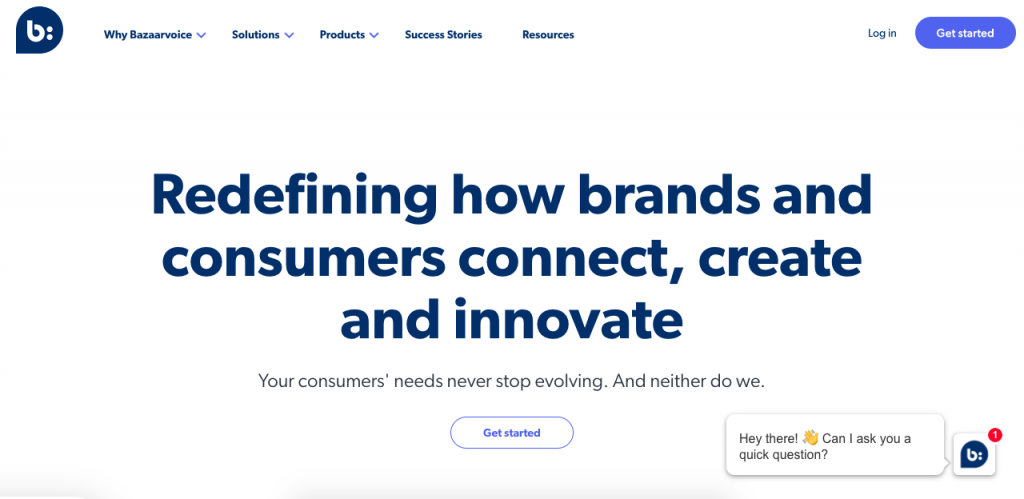 Bazaarvoice is a very flexible customer feedback tool with many features and options.
With this platform, you can easily collect and respond to customer feedback in one place. The platform has a limited free option that gives you access to 25 reviews, allowing you to answer customer questions for free.
This free option is perfect for small companies looking for a simple way to start listening and implementing customer feedback.
Zonka Feedback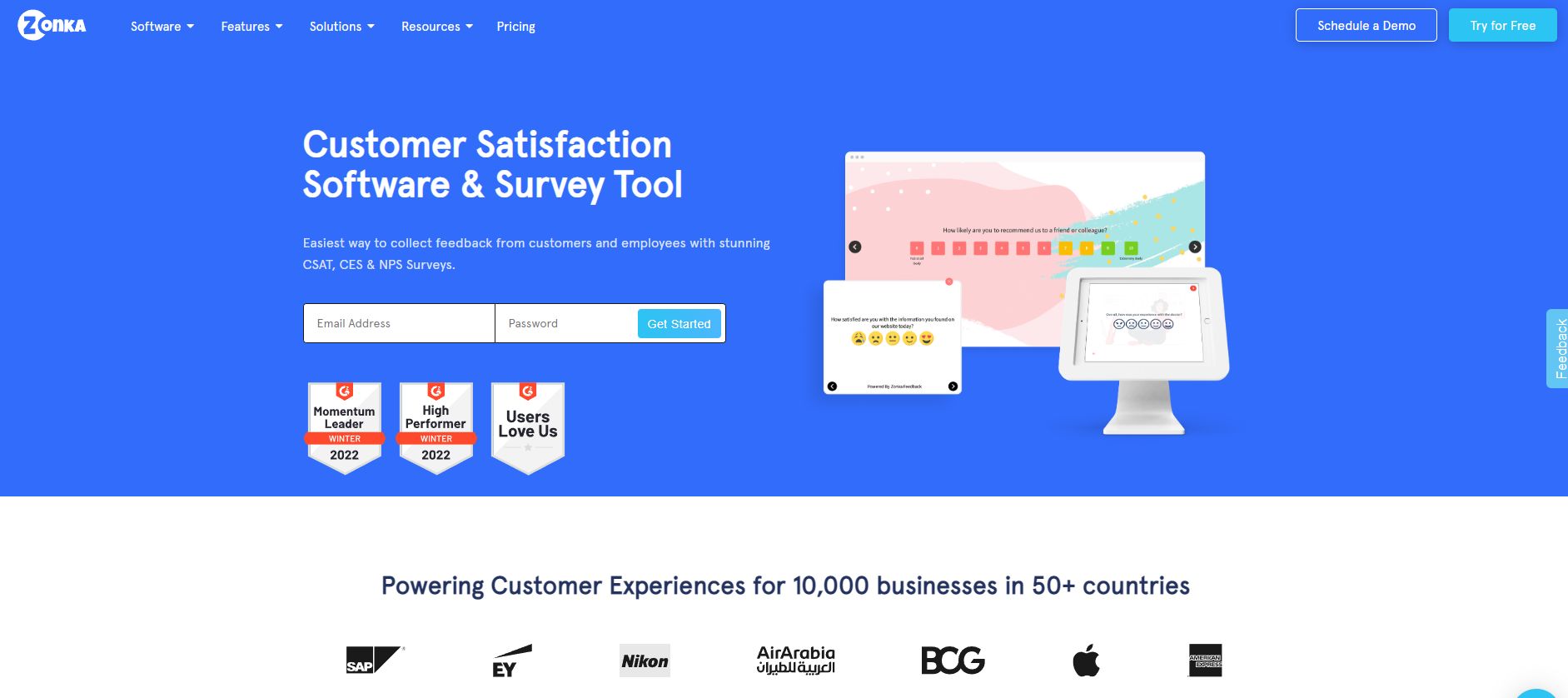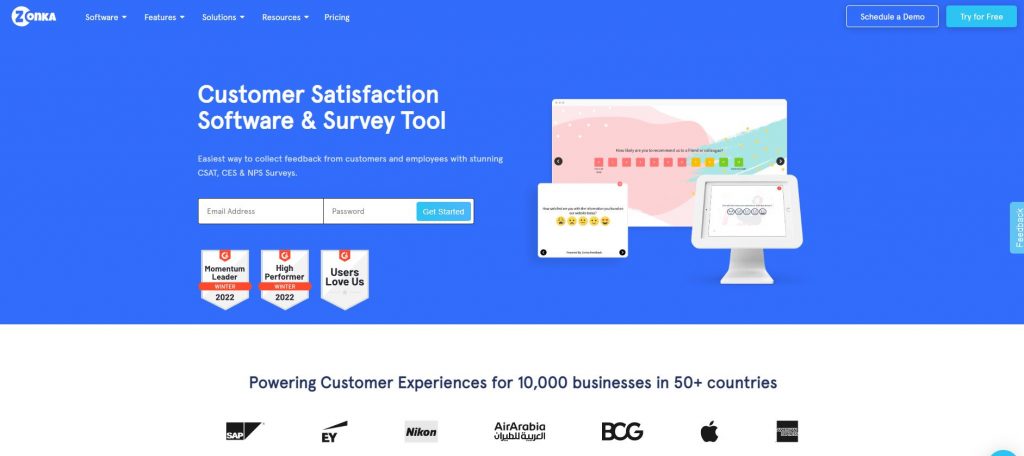 Zonka Feedback is a feedback system that allows you to conduct surveys on tablets (Android and iPads), touchscreen kiosks, websites, emails, and other devices. Create surveys and tailor them to your specific requirements. It also has real-time alerts, detailed feedback reports, and features that aid in closing the feedback loop. It assists businesses in collecting and analyzing customer feedback. The software is intended to improve your company's profitability and competitiveness by increasing customer satisfaction and retention and using the best customer service tools in the market.
Phone Support and Call Center Software
Phone support and call center software allows you to connect to clients, users, and leads through phone calls and keeps track of customer interactions with your company.
Here are the best phone support and call center platforms:
Aircall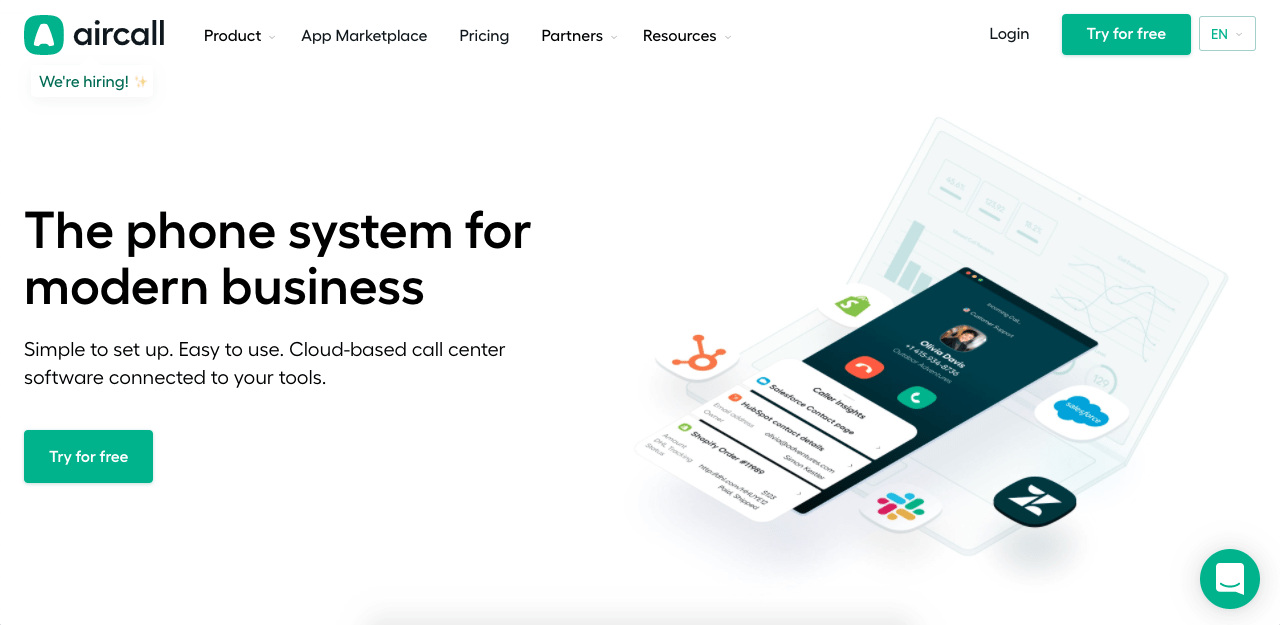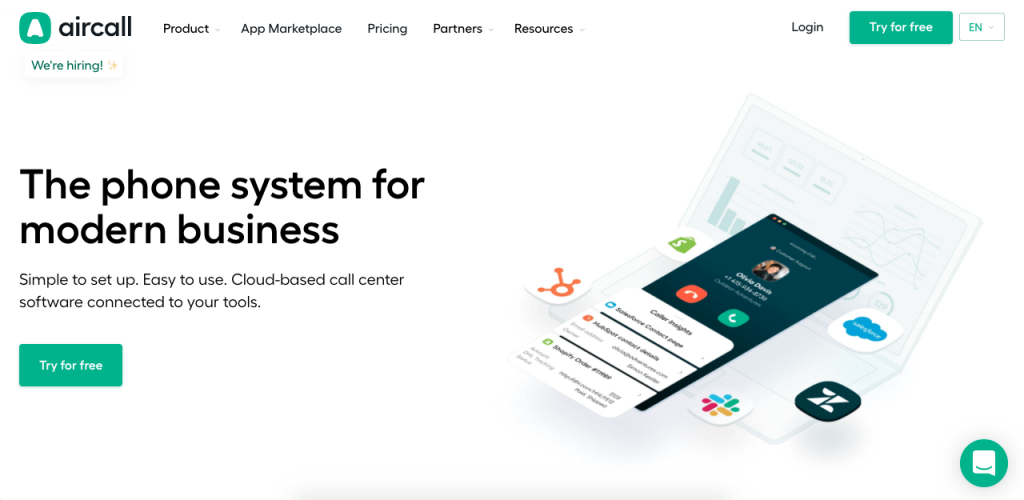 Aircall is a cloud-based phone system that can scale up to your needs.
This phone system has powerful CRM and Helpdesk integrations and allows you to call and add numbers from over 100 countries. You can scale your teams according to seasonality, and easily adapt the tool for remote workers.
Aircall also includes powerful, real-time analytics that allows you to instantly know how your service is going.
Freshdesk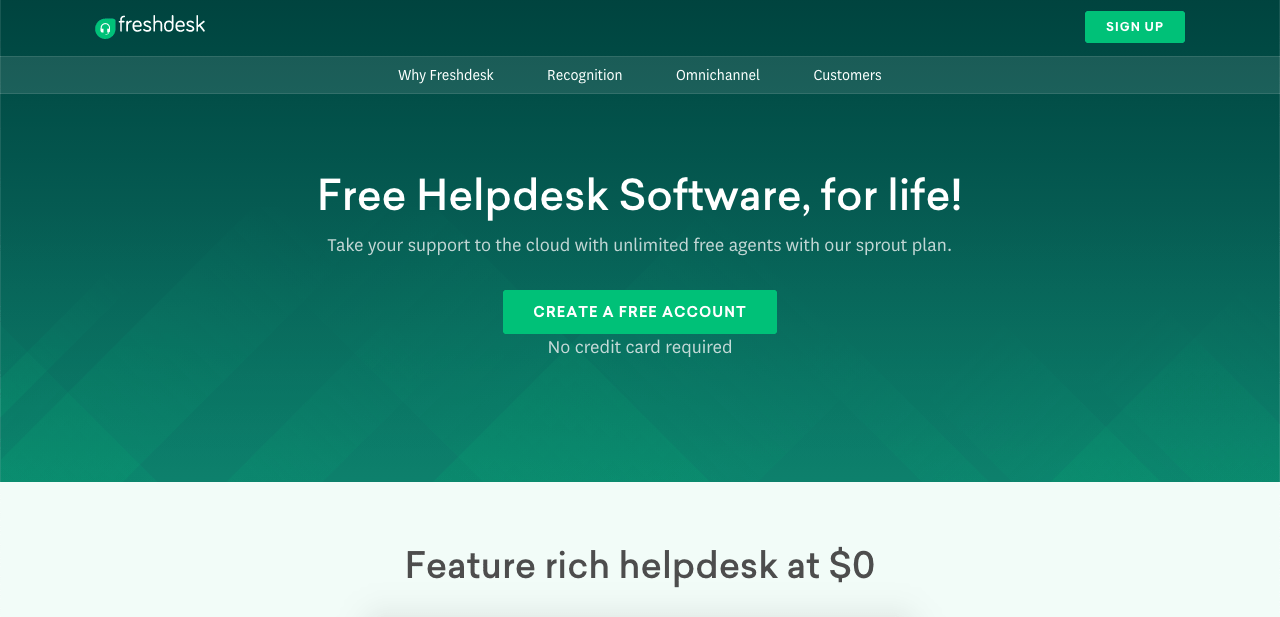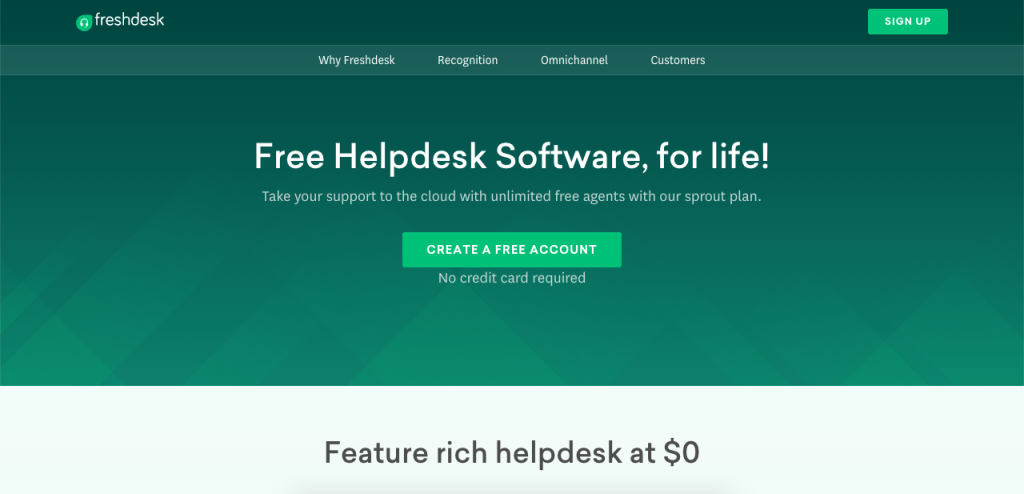 Freshdesk is a great call center software for small to large businesses that need a record of customer calls.
With its automatic call recorder, you can easily monitor and audit calls to ensure customer service quality.
You can use this software with phone numbers from over 50 countries. Freshdesk works with Windows, Mac, iPhone, and Android platforms.
Deskpro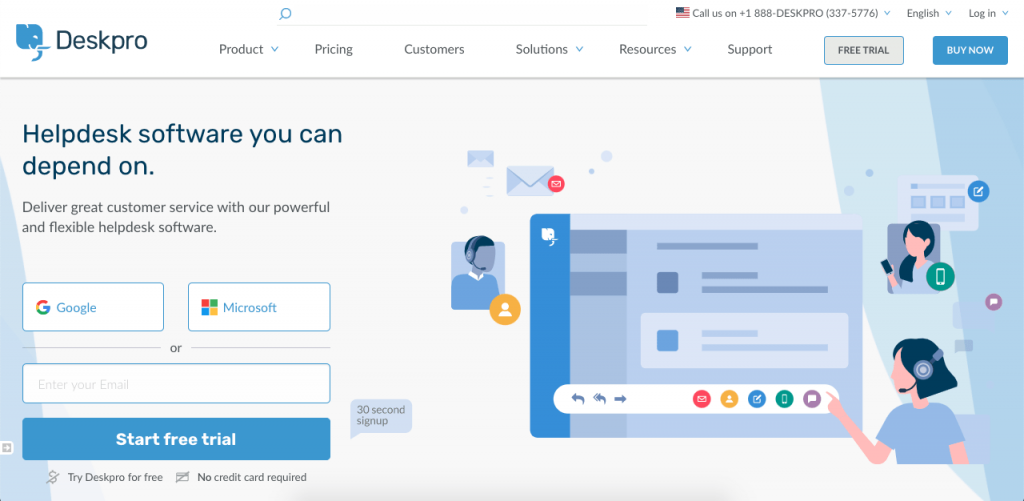 Deskpro is a multilingual customer service platform with quality call center capabilities.
Its beta call center tool covers the basics such as assigning callers to the right customer service rep, recording calls directly onto tickets, and instantly displaying customer details based on their phone number.
As a part of the Deskpro platform, it perfectly integrates with the rest of its customer service tools.
JustCall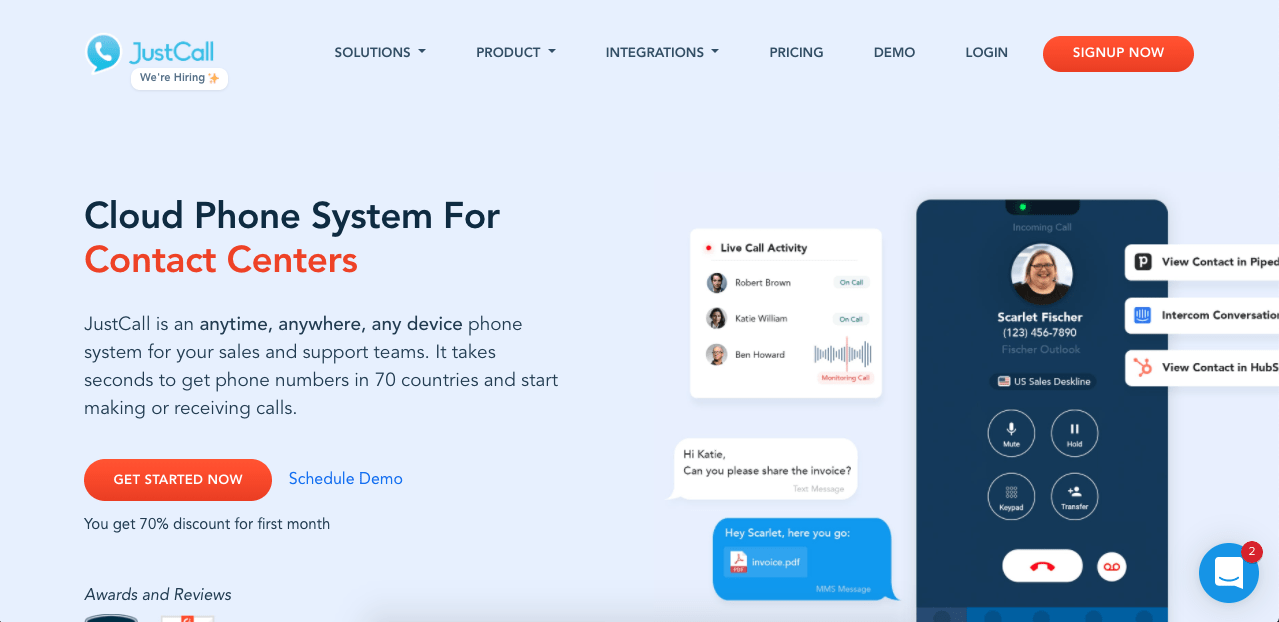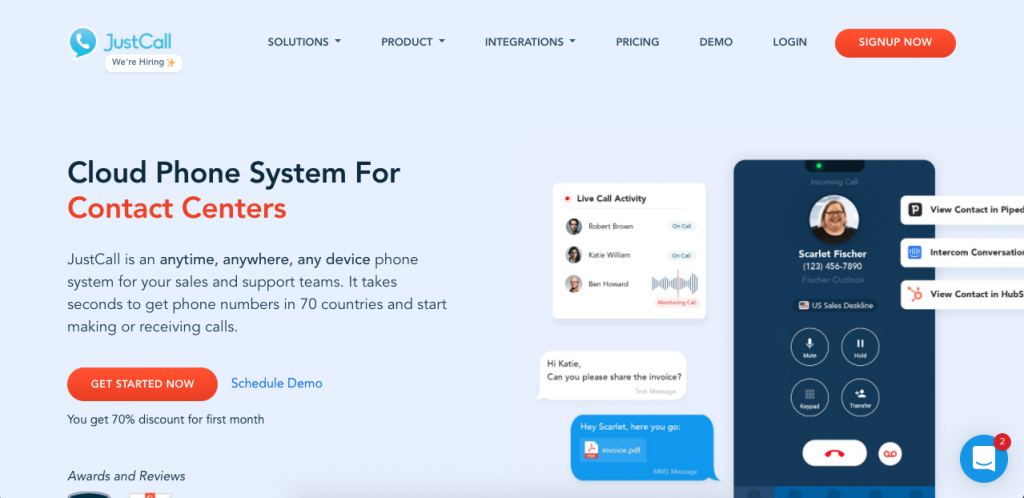 JustCall is an award-winning cloud phone system with support for phone numbers from 70 countries.
Used by Jaguar, HelloFresh, Domino's, and Pipedrive, JustCall lets you set up your cloud phone system according to your needs, letting you make and receive phone calls within minutes.
You can use this platform on virtually any device and integrate it into your CRM and other customer tools to provide a seamless customer service phone experience.
Ring Central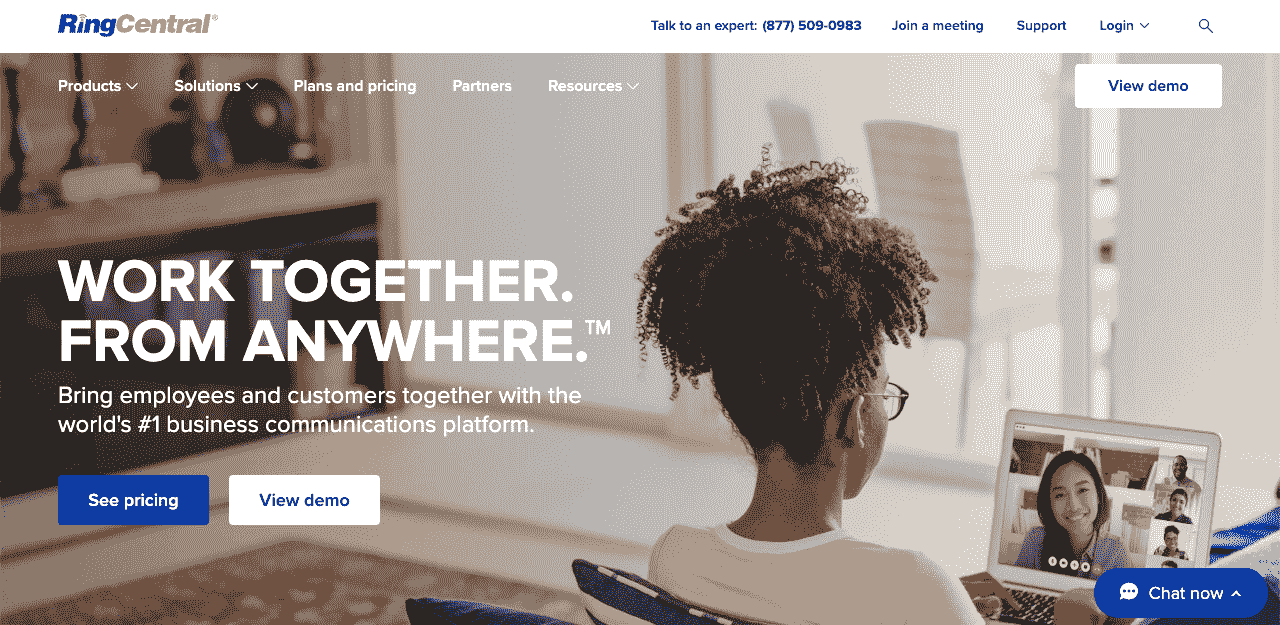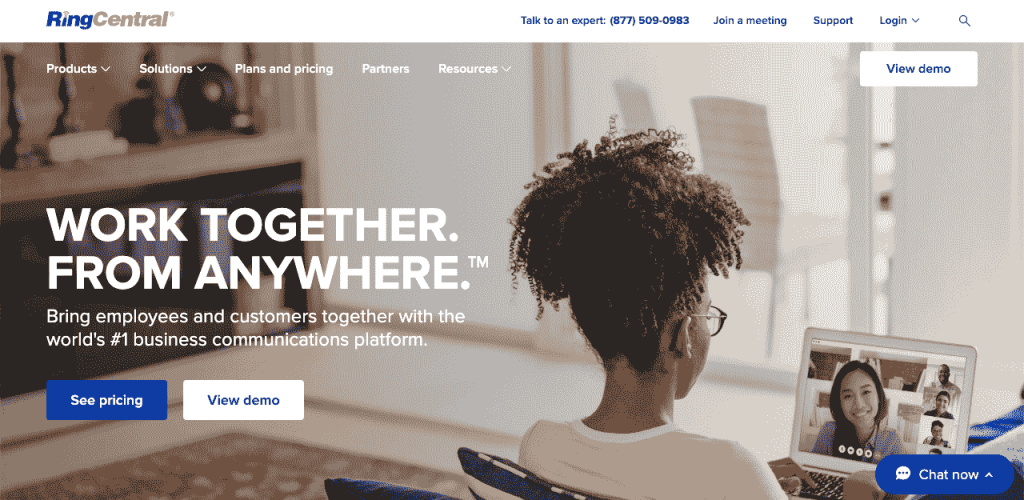 RingCentral is a cloud-based phone system that works on many devices.
You can use RingCentral for chat, phone, and even video call connections with your customers, allowing you to connect with them however they want. Its "RingOut," feature allows you to call from any phone or computer with just one tap, and the platform can be customized to delegate and assign calls to the right person automatically.
Conclusion
The best customer service tool is the one that covers your customers' preferred channels. Depending on your customers' preferences, they may want to chat, email, send a message via social media, or search for online solutions. The possibilities are endless.
That's why you need a customer service tool that consolidates all those channels into one platform.
Try Messagely for free for 14 days to connect with your customers through any means and ensure no customer goes unheard.