Value isn't measured the same for everyone. It can be found in the price of a product, but it can also be so much more than that.
To your clients, the real value of your products may be found in their quality, their uniqueness, their practicality; even the feelings they get when they buy them.
So, to your clients, what is customer value? How do you measure it? And, most importantly, how do you create customer value?
Let's find out.
What is Customer Value?
Customer value refers to the worth of a product or service compared to potential alternatives. It tends to be intrinsically linked to price, sometimes referring to how well the item is priced, other times referring to the price itself.
Customer value can usually be determined through a comparison between the item's benefits and its cost.
A great example of fabricated value is diamonds.
Diamonds don't have an intrinsic value. Contrary to popular belief, diamonds aren't particularly rare, and they decay faster than most other minerals.
The diamond's value is completely artificial, stemming from artificial scarcity and artificial traditions. These are derived from a series of very successful marketing campaigns in 1938, when Harry Oppenheimer, worried that the sales of diamonds were falling due to the Great Depression, hired N. W. Ayer & Son to market them.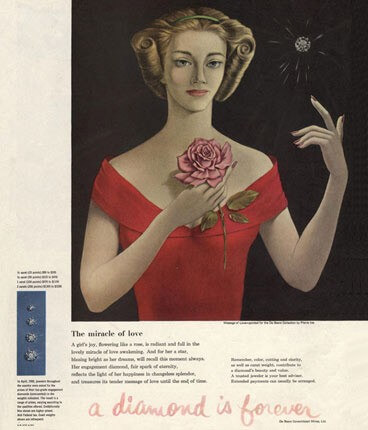 The first campaign, called "A Diamond Is Forever", cemented diamonds as the stone of choice for engagement rings. During the '80s, that same marketing team created the myth of the need to spend two months' salary when purchasing an engagement ring.
The result?
Diamonds are now considered to be not only the most valuable precious stone, but a must-have for anyone looking to get married.
Why Is Customer Value Important?
Customer value is vital in creating a bond between your brand and your clients. Customer value, at its core, is the level of satisfaction a client receives from their purchase. The more satisfied they are, the more likely it is that they'll make another purchase from you.
However, with little customer value, the opposite will happen. If a client sees little value in their purchase, they'll be very unlikely to purchase from you again, and may even advise other people against doing so.
By knowing where your value lies, you can take a customer-centric approach and improve your offerings to maximize the value of your products. What's more, a better understanding of customer value allows you to attract new clients, since you'll understand the reasons behind their purchases.
Customer value will help consumers avoid buyer's remorse, inspire positive feelings from their purchases, and create brand loyalty.
How to Build Customer Value
Here are a few examples of how real companies have built value into their products, and what they can teach you:
1. Understand where your value comes from – Starbucks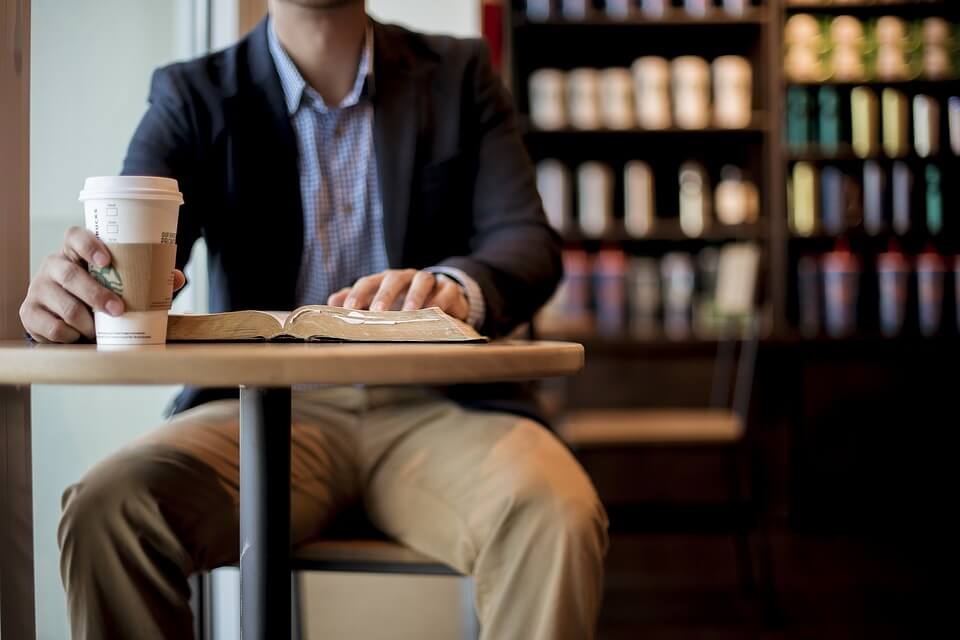 At first glance, Starbucks appears to be just one of many fast-food establishments. Like many others, Starbucks has thousands of identical stores selling identical products. However, Starbucks manages to charge far more for a regular cup of coffee than nearly any other coffee shop.
Starbucks understands the concept of customer value very well. The company's value comes from a consistent, high-quality customer experience, that rewards loyal patrons and creates new customers daily. Starbucks focuses on offering the "third space", a carefully-designed atmosphere that acts as an extension of their customers' lives. This space, along with their service philosophy, is designed to invite the customer to stay longer at the store, working, meeting people, and even dating.
Although their primary product is coffee, what Starbucks is truly offering is the purchasing experience, and customers are happy to pay a premium for it.
Apply it today:
Value runs beyond the price of your product. To start building your customer value, you have to know where it lies.
Talk to your customers, survey them and capture all of the data surrounding the reasons your customers buy and use your products. Analyze how your products affect your customers' lives.
You can also evaluate customer reviews to assess the level of impact your customers obtain upon purchasing your products. Pay close attention to the feelings, both positive and negative, generated by their experience.
2. Focus on more than price – Tesla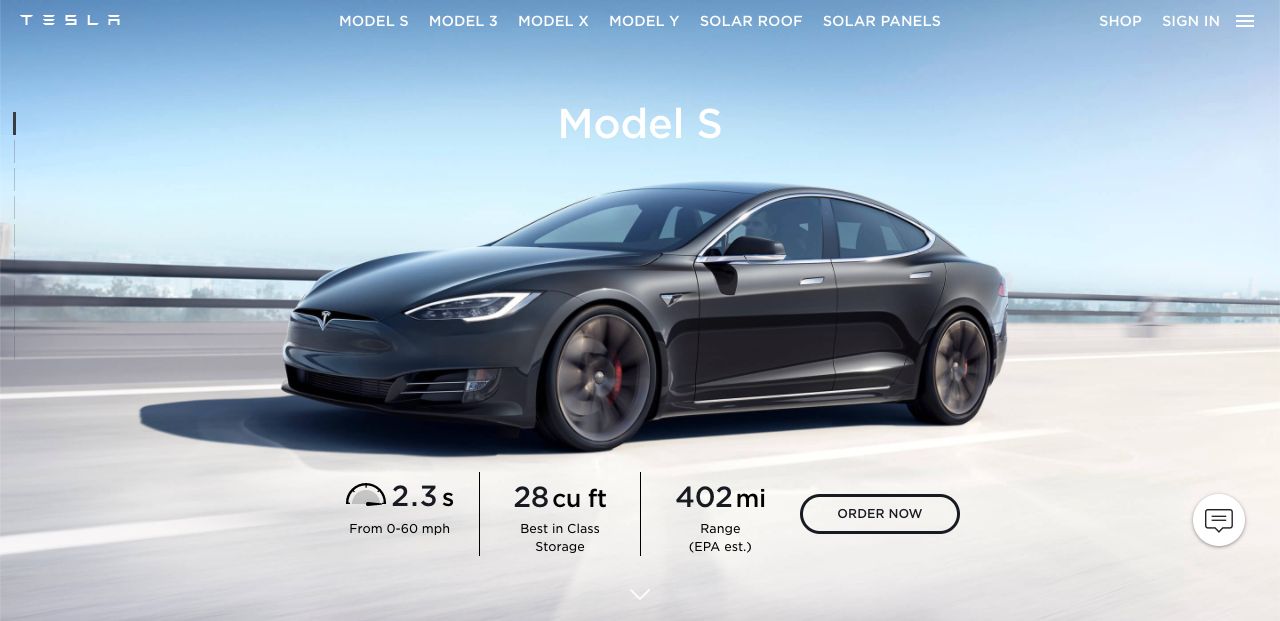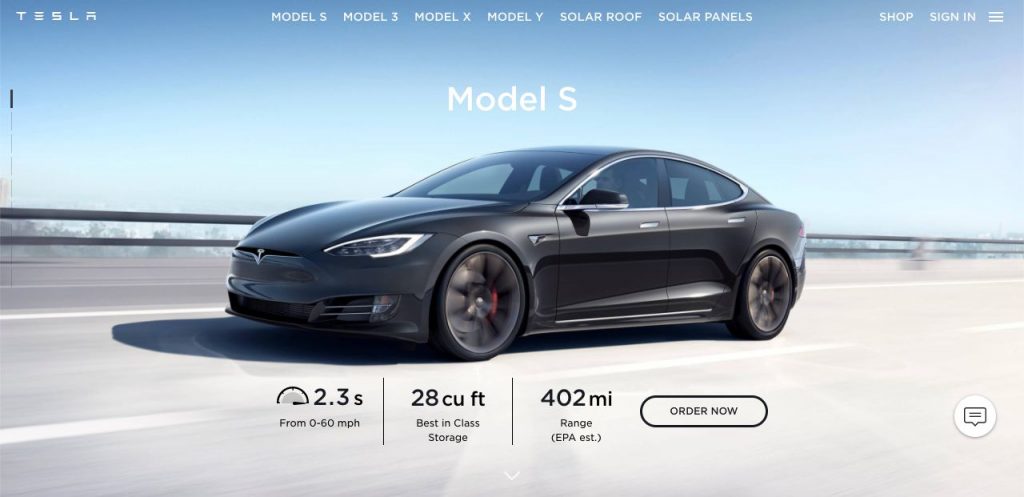 Tesla has a very unique approach to selling luxury cars. Instead of showing people the price of its vehicles, Tesla focuses on showing the branding, quality, and overall value. All Tesla cars are advertised as being eco-friendly, long-range, electric cars. The company then displays the luxury features contained in them. It's only when you go to purchase one that Tesla will reveal their prices.
By focusing on value, Tesla can differentiate its cars from the rest. And it's not the only way the brand does this. CEO Elon Musk has positioned himself as a brilliant pseudo-Tony Stark of real-life, an image enhanced by his involvement in multiple futuristic companies.
All of this has allowed Tesla to become the most valuable car company in the world, in just a little over a decade.
Apply it today:
It may be hard to compete through price alone, however, you don't have to be the most affordable option to be the one that offers the most value to the user.
Instead of focusing on price, focus on features. Tell customers why they should be purchasing from you and what you can offer them that no one else can.
Finally, keep looking for new and fresh ways to add value to your customers' experiences.
3. Segment Your Audience – Netflix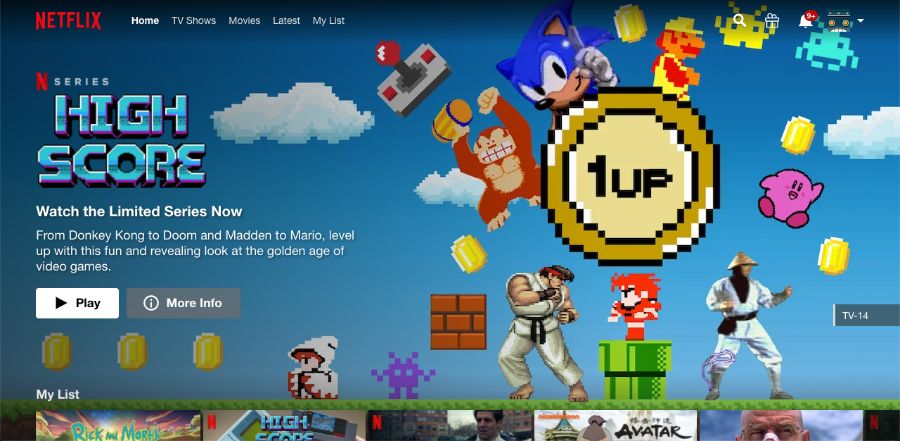 Netflix uses a very advanced customer analysis system called behavioral segmentation. This segmentation relies on machine learning to gain an understanding of customer behavior. This allows Netflix to automatically segment its audience of 158.3 million subscribers into groups, and offer them an ultra-personalized customer experience.
As a Vox video recently pointed out, Netflix even changes its thumbnails to make them more appealing to various segments of its audience. For the same show, to appeal to a variety of customers, they will display drastically different thumbnails between user accounts to highlight the unique aspects of that show, according to each user's individual preferences.
This type of segmentation allows Netflix to maximize user engagement, by maintaining a high viewing period and, therefore, a high customer retention.
Apply it today:
The larger your audience is, the harder it will be to appeal to each of them through one idea alone. Unique customers will have unique ideas about the value you bring to their lives. They'll have their own reasons they purchase from you, and may even purchase the same product for very different reasons.
Study your customer base to determine the main reasons they make purchases. Start by identifying user personas. Once you have discovered all of these, segment your audience based on which persona they fit the best.
Develop different marketing campaigns based on different user personas and highlight the features relevant to them, even when promoting the same product. Personalize your customer service to cater to individual audiences.
If you can segment your audience successfully, you'll be able to cater to each person's idea of customer value.
4. Focus on your most valuable customers – Delta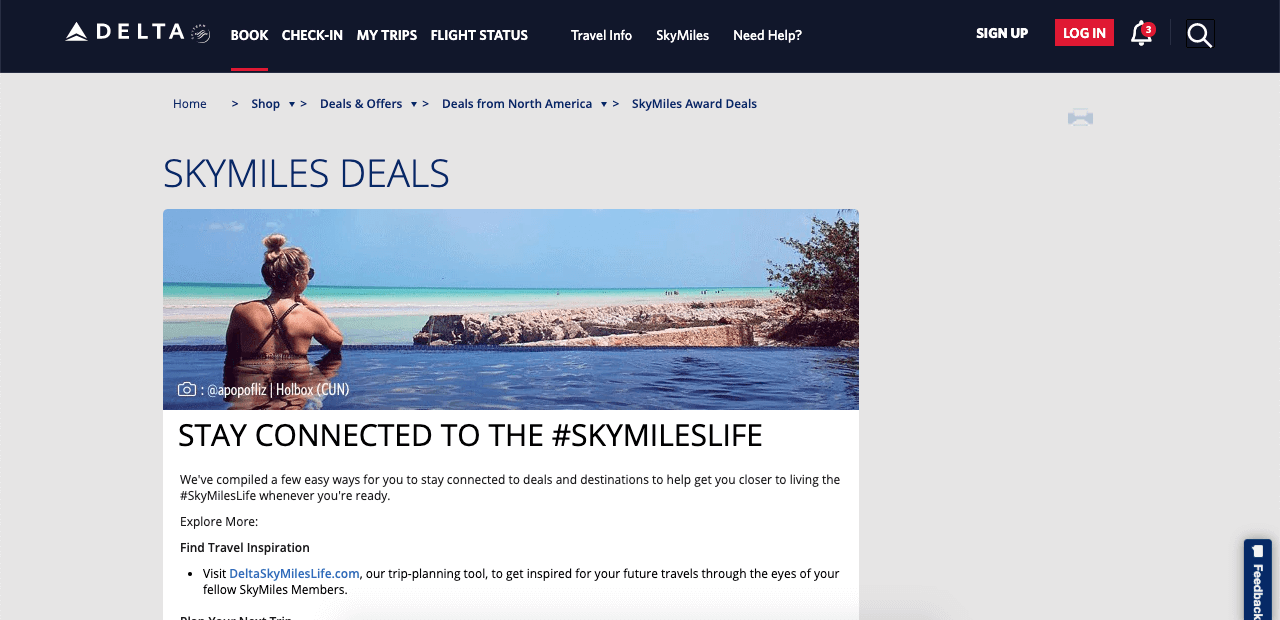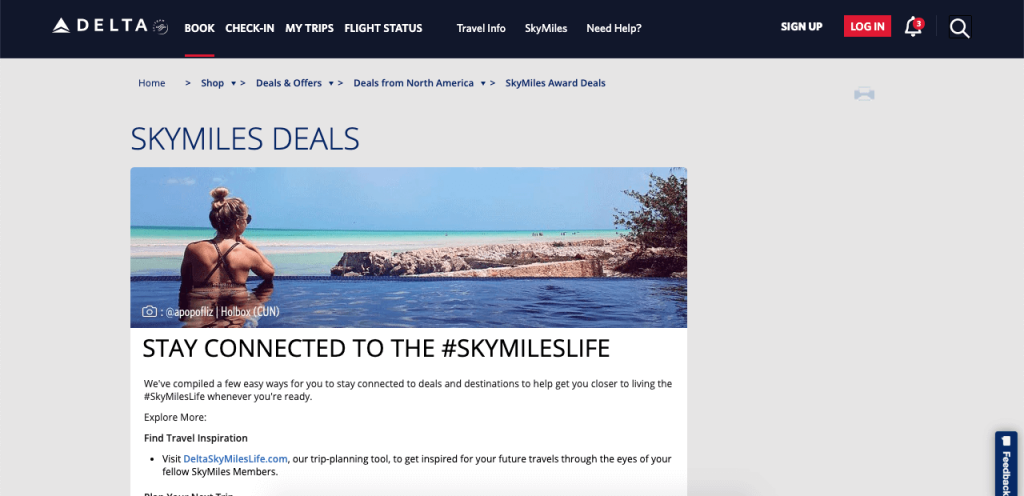 Like most other airlines, Delta's frequent flyer program, SkyMiles, focuses on rewarding its most important clients. With it, Delta offers loyal clients the chance of accumulating miles to redeem for premium Delta experiences, including food, drinks, and other complementary services at any Delta Sky Club Lounge.
Delta has also made it more attractive for customers to join its frequent flyer program by letting them earn miles through Airbnb and Lyft purchases.
The result?
Delta's SkyMiles has won the title of "Best Rewards Program" four years in a row.
Through this program, Delta not only rewards its most valuable customers but creates an aspirational status for the rest of its customers.
Apply it today:
Many businesses spend a large portion of their resources in trying to obtain new customers instead of trying to keep the ones they have. In reality, rewarding loyal customers will not only retain them but will appeal to new customers as well.
How?
Through the aspirational status of important customers.
By rewarding your most loyal customers, you're also indicating to other customers that they can be rewarded if they just engage more with your brand. Focusing on your most valuable customers tells all customers that the more they purchase the more value they'll receive.
Find better ways to improve your customer support, and reward your most loyal customers with freebies and low prices.
Your most loyal customers are your most valuable customers. Focusing on loyal customers will ensure that you'll retain them, even when times are tough.
How to Measure Customer Value
Here's how you can measure customer value:
Through customer history
Customer history can tell you a lot about what your customer considers to be valuable. To discover the history, look at your customers' purchasing activity and behavior. Find out more about the frequency of their purchases and past interactions they've had with your brand.
Ask questions like: How often do they make purchases? Do they purchase items in a particular order? Where do they drop off? How often do they interact with the brand before they make their first purchase?
Through customer history, you can find trends in customer behavior and understand the environment behind every purchase so you can better understand the value each customer receives.
Through future value
We refer to future value as the likelihood of a customer buying from you again. You can typically measure this through customer engagement.
Learn how often individual customers visit your store or website, how long they stay, and how much they purchase at each visit. These factors will tell you how likely they are to make future purchases.
You can use future value to determine potential changes to your strategy. If all of the data displays that customers should be purchasing more often from you, but they aren't, then your clients are not perceiving future value in your business.
If this happens, use the data to determine why your clients no longer have a need for your products. Find ways to pivot so you can cater to their developing needs by adapting your propositions to their changing lifestyles.
Through soft metrics
Soft metrics are hard to measure, but they can be very valuable when used the right way. These metrics will demonstrate purchasing intent but may not be quantifiable. These may be metrics like offline ad expenditures or brand recognition.
Although these metrics may be vague, they're also very important to determining customer value.
To keep track of them, ensure that you have quantifiable metrics whenever possible. For example, evaluate customer satisfaction by asking how likely it is for a customer to recommend you to someone else. Use surveys to keep track of customer experiences by asking how satisfied they are with your customer service, what they relate your brand to, and where they perceive added value.
If you can keep track of soft metrics, you'll get a better idea of your customers' perception of value.
Through financial value
Finally, measure value as a literal cost by mapping current purchase sizes. Find out why clients fitting the same user persona spend more or less money per visit. The more a client spends, the more likely it is that they are connecting greater value with your brand..
Figure out why your customers spend money on your products when cheaper options may exist, and why they choose your business over more expensive brands.
By figuring out how important the cost of your products is to your customers, you'll be able to measure the financial value your customers are perceiving from their purchases.
Final Thoughts
Researching customer value is vital to figuring out why your clients prefer you, and which features you should highlight to future clients. If you know exactly what your customer value is, you'll be in a better position to reduce customer churn and attract new customers.
Take the time to fully understand your client base and find out what they find valuable. Appeal to the concept of value in each of your user personas to better take advantage of their purchasing potential.
Finally, remember that customer value may continuously change. Find new ways to provide value, so you can stay one step ahead of your competitors.