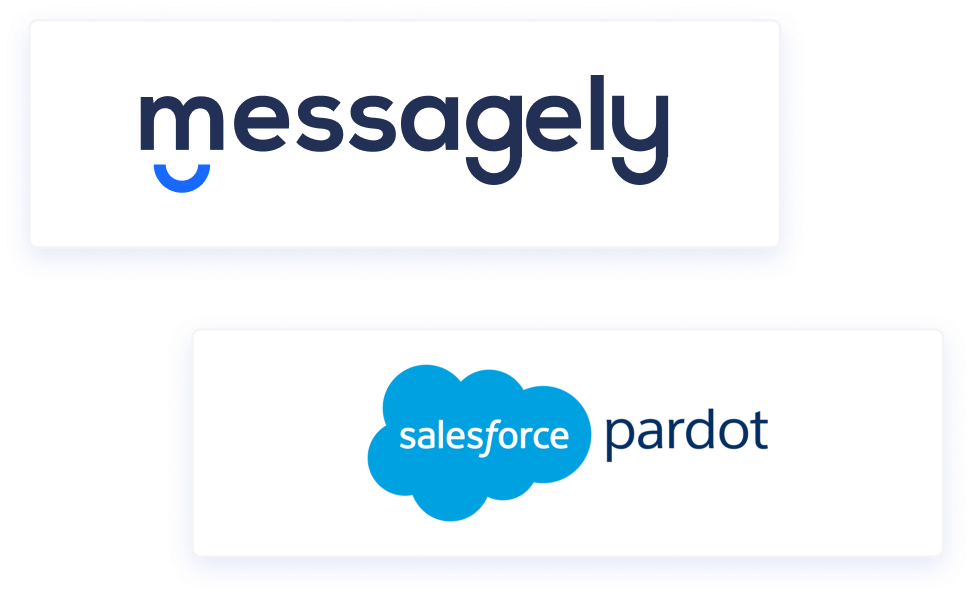 Messagely + Salesforce Pardot
Engage buyers, grow relationships, and close deals more effectively.
Sync data from Messagely to Pardot, and vice-versa. Ensure that all your conversations, prospects, and leads are accounted for, and don't let anyone fall through the cracks.

Sync contacts from Pardot to Messagely
Automatically sync your Pardot contacts to Messagely, then serve them hyper-targeted messages to move them to the next step of the funnel.
Automatically create new prospects in Pardot
When a lead enters your system in Messagely, automatically create a new prospect in Pardot.
Notify Pardot when user reaches a goal
Notify Pardot when a user hits a milestone, and configure follow-up actions such as removing said user from an email list.
View Messagely conversations within Pardot
Access any user's Messagely conversations on Pardot to gain better context.