A Modern Messaging Platform to Acquire, Engage & Support Customers
Messagely is an all-in-one live chat, targeted messaging, and team inbox solution built for online businesses to drive growth.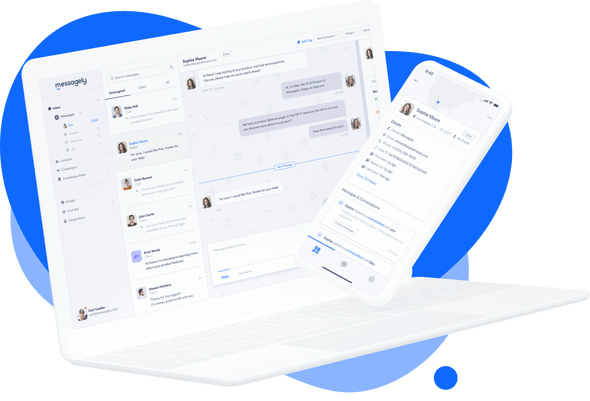 Optimize Your Sales, Marketing,
And Support Using Our Feature-rich App
Set up live chat bots and build powerful bots within seconds. Qualify and convert leads more quickly and effectively than ever.
Reach out via email, SMS, push notifications, and more. Convert sign-ups into paying accounts, and one-off users into loyal customers.
Use an integrated chat tool, help desk, shared team inbox and knowledge base to deliver best-in-class customer service.
Live Chat That Will Delight Your Customers.
From the consumer's point of view, live chat is the gold standard in customer support. From a business perspective, it also pays to offer live chat.
Case in point? Statistics show that website visitors who engage with your company via live chat are worth 4.5x more than visitors that don't.
That's why our customer messaging platform is built with all the tools and features you need to excel at live chat.
Chatbots Qualify Leads And Book Meetings 24/7.
Set up your chatbot in just five minutes, then go ahead and take the day off. While you enjoy your time off, your chatbots will be hard at work qualifying and converting prospects into paid customers. Now that's what we call working smart.
Modern Customer Messaging With Full Background And Context.
"I'm sorry, could you tell me about your situation again?"
With Messagely's customer support software, you'll never have to utter those words.
Messagely pulls together all the information on a customer's account, and gives you a full record of each interaction your customer has had with your company. Now you can focus on the solution, and solve your customer's issues in record time.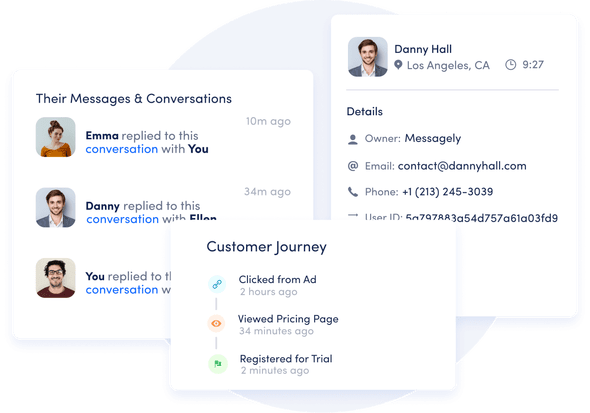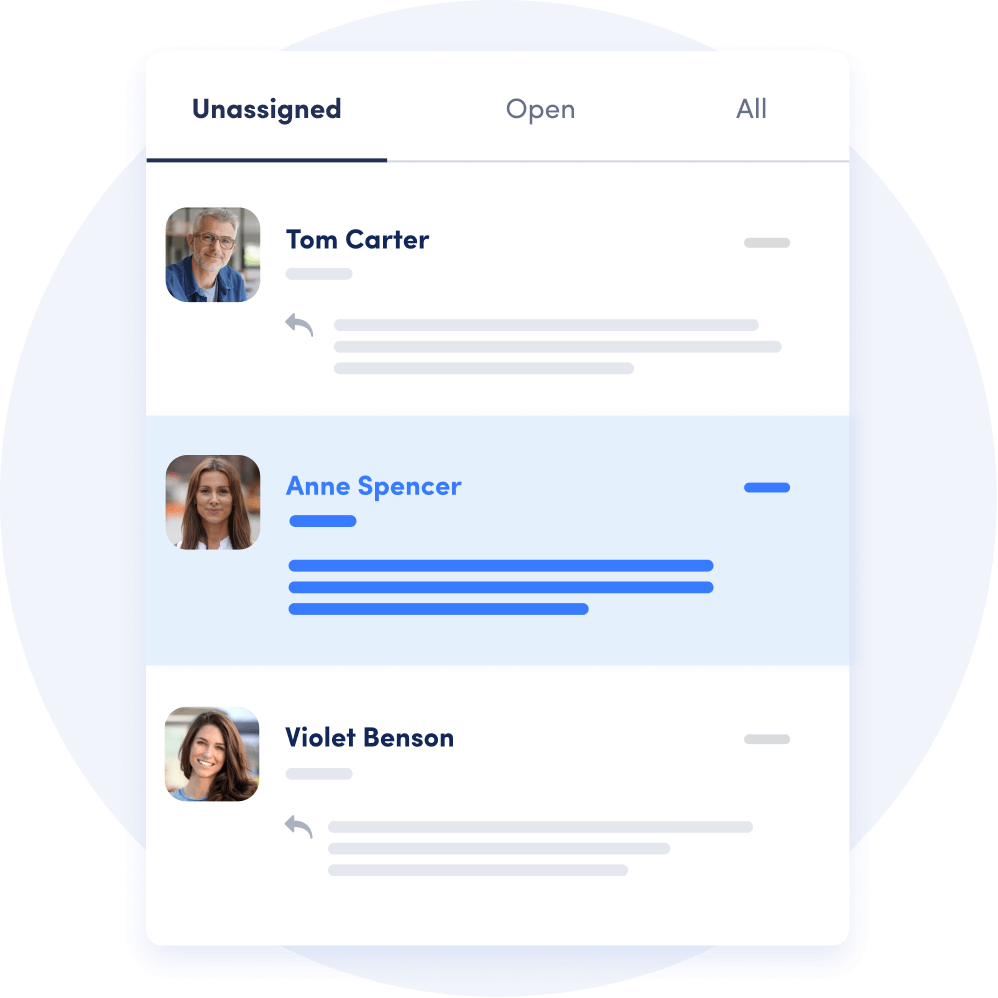 Shared Inbox To Skyrocket Productivity.
Messagely's customer support software is powered by a shared inbox that helps you to keep track of all your communications. (We're talking emails, social media messages, live chat messages, text messages, and more).
This allows you to follow up more quickly, and always stay on top of support requests.
Knowledge Base So Customers Can Help Themselves.
Messagely makes it easy for you to build a fully customizable knowledge base (no coding experience required).
Customer needs help, but you're offline? No problem – they can access your knowledge base, and identify relevant documents by themselves.